POS Systems (Point of Sale)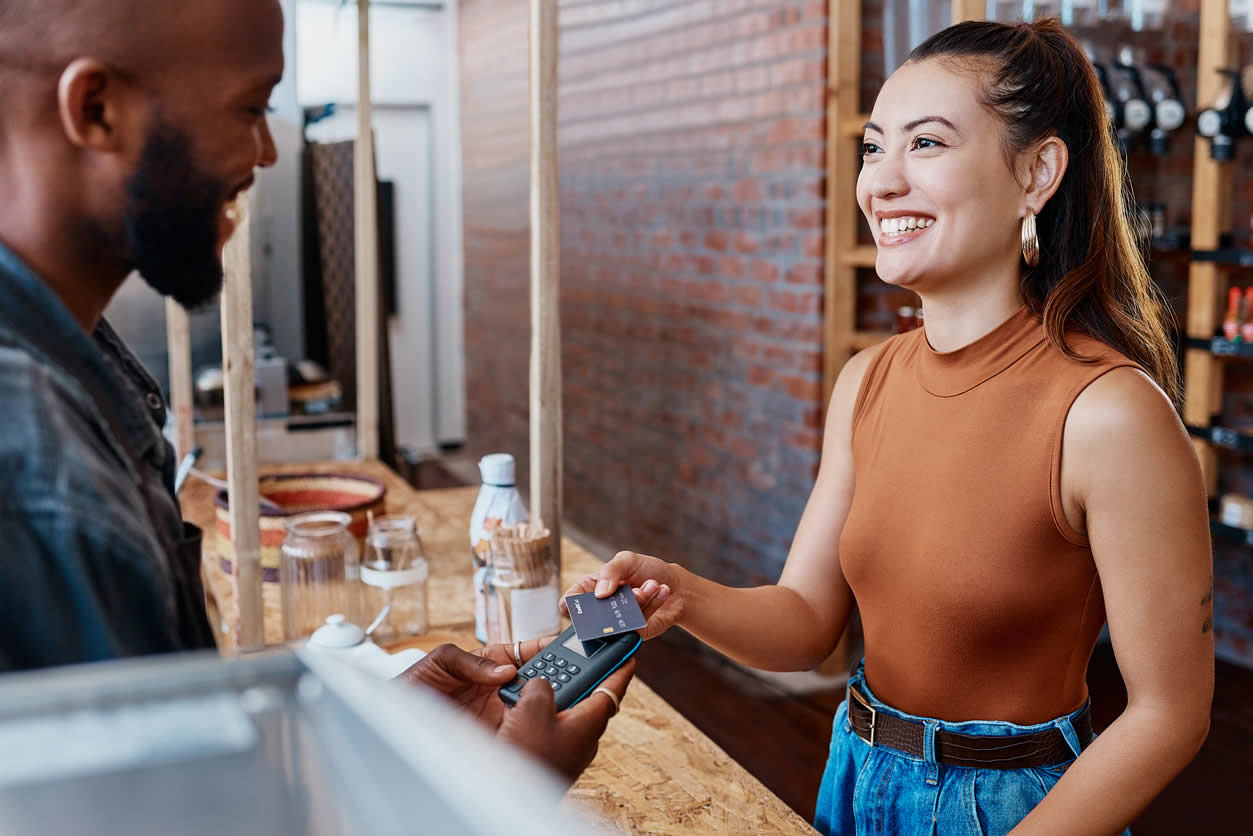 Original Publish Date: May 4, 2021
Every business owner needs operational, managerial, and marketing capabilities to run his or her business as smoothly as possible. From ensuring that the inventory is sufficiently stocked to monitoring sales data, these skills are essential in ensuring that your store operates efficiently and uninterrupted.
Having a well-functioning point of sale (POS) system will help ensure that all of your business operations run seamlessly. Choosing the right point-of-sale system for small business use will help you develop into a profitable enterprise. This system enables you to impress consumers, by offering fast and convenient transaction processing, so that they return to you for your product again and again. You can also respond to emerging market trends and run the company comfortably and constructively.
Despite all of these advantages, many retailers are hesitant to switch to POS systems. This is usually due to a lack of understanding of how the point of sale POS system functions or its advantages to its retailing network.
This begs the question: what is a point-of-sale system?
What Is a Point-of-Sale System or POS?
The term POS refers to the point of sale. It is the step in the business journey when a transaction is completed.
A POS System contains all the hardware and software tools that a retail store needs to keep track of its retail purchases. It is an effective tool for store owners because it helps them plan and evaluate their operations.The secret to its success is the data that the POS system produces for you to run a successful company, which can range from free software that runs on any PC to an online model like QuickBooks or Square for retail to a comprehensive system with mobile POS features like those used in Apple stores.
How Do Point of Sale (POS) Systems Work?
A POS device, in its most basic form, helps you process a payment in a more convenient and typically faster manner than a traditional cash drawer. When used in conjunction with a cash drawer, card readers, card register, and other accessories, POS monitoring becomes an even more effective tool for tracking profits, clients, inventory, and more.
If you buy a software subscription, your POS will most likely come with a regular set of features. This software can store customer profiles, keep track of items on hand, generate reports, oversee the staff, and monitor payments that come in and some payment systems.
To reduce errors, modern POS systems have sophisticated interfaces that can show the stock to customers and help them navigate or even execute the financial transactions themselves. In other words, POS systems help a busy small-business owner save a lot of time.
POS Woocommerce Integration
Every industry is a whirlwind of confusion. Every day, new industry patterns emerge. To remain competitive and on top-of-their-game, businesses must keep up with the latest trends. That's where your point-of-sale apps will help you follow the latest industry trends.
With WooCommerce integration, your POS system can help you remain in business by bringing your retail store online. You will provide the best goods and services to your customers by sending them invoices via email and accepting online payments.
What Does a Point of Sale Device Exactly Do?
It typically goes like this:
A consumer decides to purchase your product or service. They can ask a store employee to ring them up if you have a retail location. A bar code scanner may be used by that affiliate to look up the object's price.
Some POS systems allow you to scan objects with your device's camera digitally. This move occurs when a customer fills their shopping cart on the website of most online retailers.
The POS system determines the item's price, plus any applicable sales tax, and then adjusts the stock levels to reflect the sale.
The customer makes the payment. Your customer will need to pay with their credit or debit card, tap card, reward points, gift voucher, or cash to complete their order. Your customer's bank must then approve the transaction, depending on the form of payment they want.
The purchase at the point of sale is complete. This is the point at which you make a formal sale. The payment is processed, a digital or printed receipt is produced, and the retailer either ships the product (if in an online store setting) or bags the product and hands it to the customer (if in a retail setting).
What Does a Point of Sale (POS) System Consist Of?
A POS system consists of the cash counter and all of its components, such as the screen, display, cash drawer, receipt printer, barcode scanner, debit and credit card reader, and so on.
On the other hand, a powerful POS machine is much more than that—it's a mix of hardware and software that makes day-to-day activities easier for retailers so they can concentrate on more important items. In this respect, they're similar to ERP systems, or Enterprise resource planning systems, which are software systems used by businesses to manage regular business activities, such as accounting and supply chain.
Software Components of a POS System
Every POS device has software and hardware components that make managing business operations simpler and faster. It's critical to know what POS tech solutions are available and what each one has to offer.
1. Payments Processing
One of the most important functions of a POS system is transaction processing. The transaction is processed by your POS device any time a customer buys something.
A POS system can accept a variety of payment methods, including:
Cash.
Secure online transactions through the eCommerce site with credit cards.
Customers can press a contactless card or use a secure digital payment (e.g., Google Pay or Apple Pay) to make cashless transactions.
Card-not-present transactions occur when your customer and their credit card aren't physically present, forcing you to input their details manually. This can also happen when a customer checks out online and enters their payment information.
2. Inventory Management
You can also track inventory with an inventory management platform. Some inventory management software will link to your sales data and notify you when stock of an item is running short.
3. Point of Sale Reports
POS reports show you how much money you're making and how much you're selling. You can sell more and optimize your business processes if you are provided with consistent reports.
4. Employee Management
Team management software allows you to keep track of where and how your workers are operating; the staff can also clock in and out. Certain apps can issue permissions so that workers can access specific tasks.
5. Customer Relationship Management (CRM)
You can see what your customers purchased and when they bought it with a CRM tool that's linked to your POS mobile app. You can also customize your interactions, promotions, and customer service with this insight.
A Point of Sale (POS) System's Hardware Components
These are the most common physical elements needed to set up your POS.
1. Monitor/Tablet
Displays the inventory database and allows for other functions, including employee clock-in and sales report reading. Tablets, particularly iPads, are frequently used to replace larger monitors.
2. Barcode Scanner
The checkout process is automated with the use of a barcode scanner. Imaging barcodes retrieves product information and adds it to the total sum at checkout. Inventory management systems can use barcode scanners to change inventory levels remotely.
3. EMV Payments
Stable and EMV-compliant credit card readers have been a must-have since the EMV card payment specification went live in 2015. EMV stands for Europay, Mastercard and Visa and was designed as a smart chip on cards, used to enhance security. Non-compliant retailers risk incurring significant damages as a result of fraud liability.
4. Receipt Printer
While email and text receipts are becoming more common, paper receipts are still essential for giving customers a quick overview of their purchases or returns.
5. Cash Drawer
Cash will fade away in the future, but it is still king. Until this time, you'll need a safe place to store cash for purchases. Another advantage of cash is that there are no fees associated with using it, unlike a credit card.
6. Kitchen Display System
A simple kitchen printer could not be sufficient to properly and effectively arrange a great number of tickets in a larger restaurant. A Kitchen Display System, or KDS, can come in handy in this situation. A restaurant POS System will display tickets, as well as the length of time they've been open and any special requests that have been received.
7. Scale
If any of the items you are offering are sold by weight, such as with fa grocery store or a butcher shop, you'll almost certainly need a scale to price things. Many POS systems connect directly to scales, allowing the weight to be entered and measured immediately.
Why Understanding Point of Sale (POS) System is Important For Every Business Owner
Understanding POS systems are essential for many types of businesses. Different types of businesses have traditionally placed POSs as credit card processors near store exits to make the payment process easier.
Changing POS locations in your retail store can streamline retail management and impact customers earlier in the sales funnel.
Multistore management also entails that POS systems be dedicated to specific product categories, such as automobiles, electronics, and clothing.
Rather than merely handling purchases, the assigned workers should actively promote goods and direct customers through purchasing decisions. Similarly, the format of a point-of-sale (POS) management system can influence a customer's benefit or purchasing behavior by providing the customer with a variety of purchase choices.
POS systems have made their mark quite well in the Canadian retail landscape. It's no surprise that online demand is a big part of Canada's rising economy. Although not immediately apparent, this opens up a lot of doors for tech startups, especially those that provide innovative solutions for online point-of-sale (POS) systems at check out.
What to Look for When Purchasing a Point of Sale (POS) System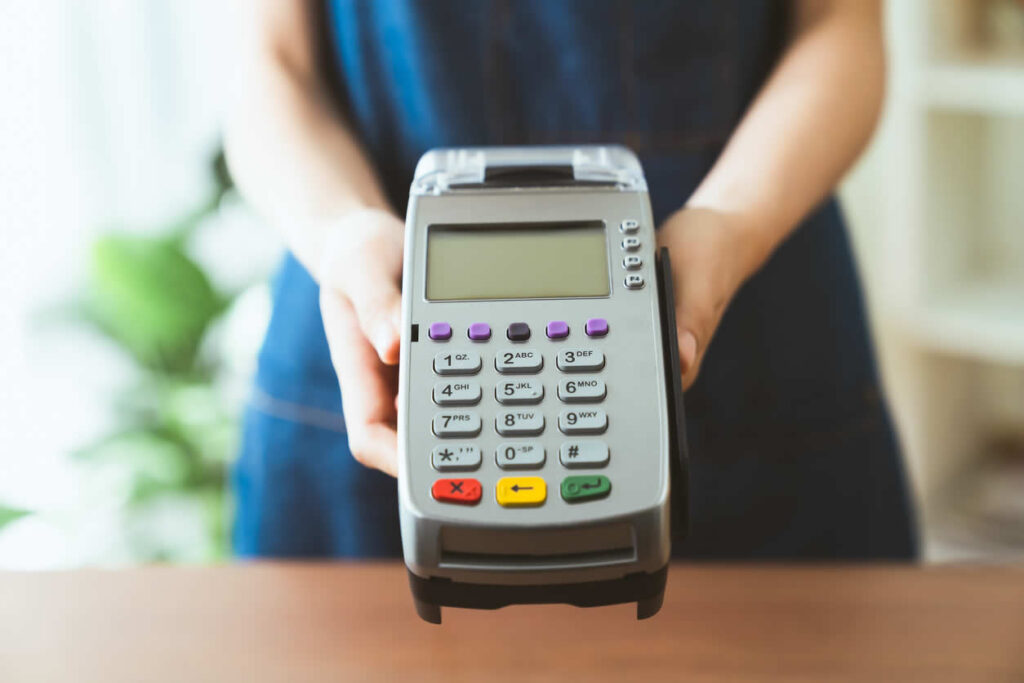 Many activities in retail businesses can be excruciatingly time-consuming and resource-intensive. Retailers will be able to simplify critical everyday business processes with greater proficiency if they use the right POS solution.
Modern point-of-sale systems have more than just card processing versatility. They increase the chances of a business owner's success by giving them tools to solve business problems.
1. Sales Reports
Most POS systems allow you to look at your sales on the surface. The difference between different systems is in how that information is presented, the ease with which data is gathered, and the level of detail provided.
Significance
One of the features is that it provides you with exact sales and revenue figures. This means you won't have to make educated guesses about potential revenue and profits and will be able to keep all stakeholders up to date on sales and revenue figures.
The best part is that if the program you chose has a mobile POS app or is designed for smartphones, you can do all of this as well as the other items on this list from your smartphone.
Ideally, a POS system should be able to:
Create comprehensive sales reports (based on product, hour, employee, the total cost of items sold, total retail amount, net profit, profit percentage, gross margin).
Give fast reports and graphs on your store's sales results.
2. Inventory Control
Inventory management is one of the most critical features of a POS system since it keeps track of all items to know when to order/not order particular products.
Significance
Inventory management helps the company in a variety of ways. You should keep track of your inventory at all times to avoid overspending on products that are already in stock.
You can also get inventory trend reports to see which items sell quicker and stay on the shelf longer. This allows you to manage your stocking and restocking activities and make informed procurement decisions easily.
3. Customer Relationship Management
Developing good customer relationships can encourage repeat sales. To monitor all customer details and streamline customer management, a POS should have customer relationship management (CRM).
Significance
This functionality can monitor consumer interaction and buyer actions to understand the customers' needs and preferences better. You can identify loyal customers and offer them customer loyalty programs and discounts based on this data. You may also give customers customized offers and promotions to encourage them to make additional purchases.
The information will also assist your salespeople in building stronger customer relationships. This has the potential to increase customer loyalty and develop brand ambassadors.
You should be able to do the following with your POS system.
Affix a customer to a sale or purchase.
Keep a record of the customers' purchases.
Collect customer data such as name, age, birthday, phone number, and email address.
Use email marketing to stay in contact with them.
Integrate a loyalty program into more sophisticated systems.
4. Employee Reporting and Management
Your employees' output will greatly affect your store's success. Having the opportunity to set sales goals and knowing who your top performers are and who needs additional coaching can aid in sales growth.
5. Barcode Scanning
Barcode scanning is a critical feature, particularly in the aftermath of a pandemic. You can scan items using their specific barcodes with this feature. When you scan a product, you'll see prices, coupons, and other information on your computer, and your records will be updated to represent the sale.
6. Loyalty
Giving customers a reason to return to your store can greatly boost profits for your company. Customers can save points or receive prizes based on how much money they spend depending on how the program is structured.
Many POS systems come with built-in loyalty features, which is a big plus. Access to the loyalty program can be charged extra or include a third-party integration. Some programs, for example, have their own gift card creation feature, allowing you to create and deliver digital or virtual gift cards.
Significance
This functionality can monitor consumer interaction and buyer actions to understand the customers' needs and preferences better. You can identify loyal customers and give them customer loyalty deals and discounts based on this data. You may also give customers customized offers and promotions to encourage them to make additional purchases.
The information will also help your salespeople build stronger relationships with your customers, increasing consumer loyalty, and developing brand ambassadors.
What Is a Point of Sale RFP Template?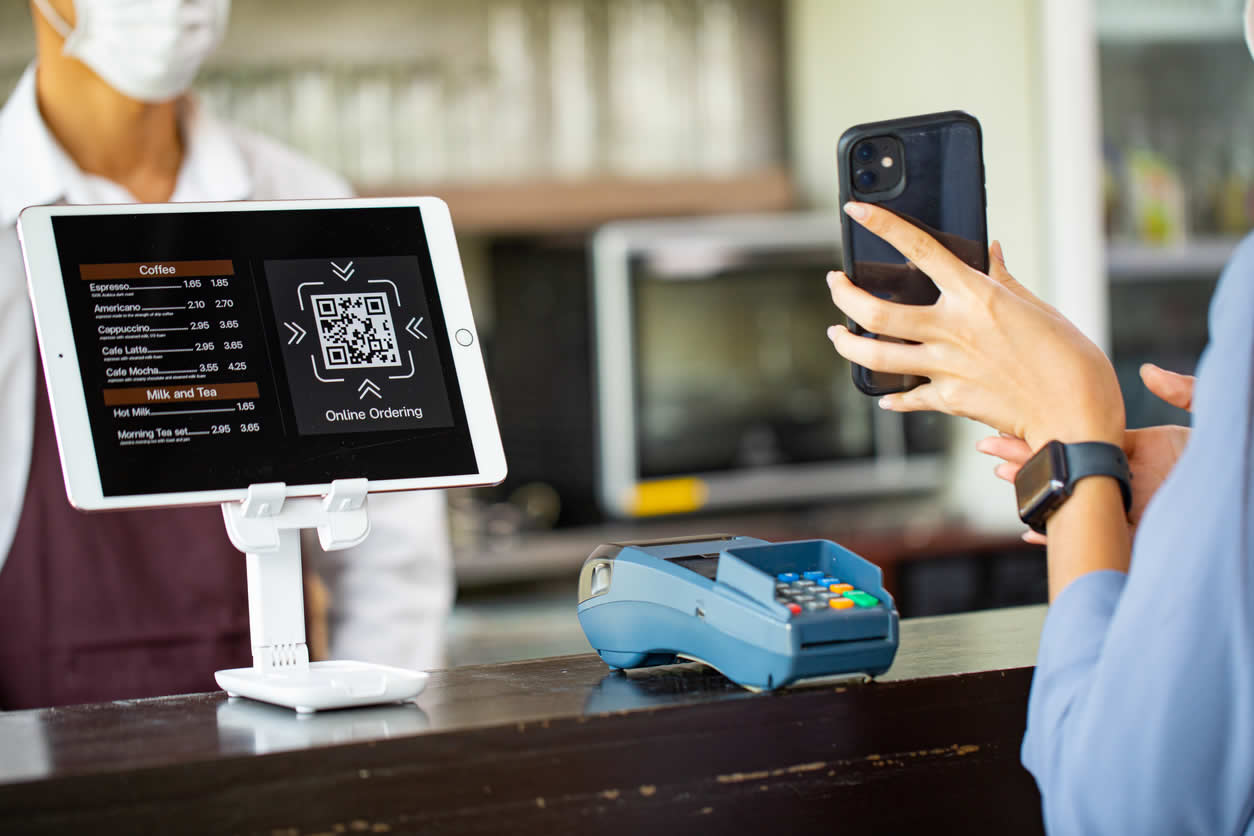 The cost of acquiring new technologies and putting together a request for a proposal is high. You may be aware of the features you need, but you may not be aware of all the specifications you should consider.
If key specifications in your document's functionality section are ignored, this exclusion can result in project changes that are much more costly to your organization in the long run. Retailers may spend less time testing new applications by using template RFPs, allowing them to concentrate on discovering the right apps for their needs.
Choosing a point of sale (POS) system for small businesses can be a time-consuming and difficult process. Using the POS Systems RFP templates, you can save time and stress while also reducing the chance of choosing software that does not fit your needs and standards.
Android POS Systems vs. iPad POS Systems
Cloud-based POS systems are quickly becoming the preferred option for restaurant owners who recognize the benefits of a cloud system, including cost reductions, improved restaurant accessibility through mobile phones, remote data access, and more periodic feature updates.
Handheld devices maximize productivity and guest experiences, and many tablet POS systems in the industry use iPad POS Systems, thanks to Apple's widespread availability and customer success.
1. Flexibility
Android is known for being transparent and scalable as a mobile operating system, enabling developers to have more power over the device and app experience. Apple's closed ecosystem restricts not just when and how an app is accepted into the App Store but also the versatility with which developers can customize an app's experience.
Android point-of-sale systems will provide a more customized experience for your restaurant. An Android POS app can adjust to a restaurant's needs rather than pushing a restaurant's preferred configuration to match the configurations that Apple mobile apps offer.
2. Software Updates
Both Android devices and Apple devices receive software updates on an almost regular basis. However, there have been several cases of Apple updates crashing or breaking software on iPhones, iPods, and iPads.
These updates aren't carried out automatically. A POS System must gain access to the latest version of the operating system (OS), upgrade and validate the software, and then launch the update to provide a convenient service to its restaurant customers. Since Android is an open framework, OS updates are less disruptive and help ensure a cleaner overall experience.
3. The Clear Winner
In a head-to-head analysis of Android and iPad POS systems, Android comes out on top.
Android POS systems have two main advantages that iPad POS systems don't have, and it's clear why they win.
What Is a Point-of-Sale Terminal?
A point-of-sale (POS) terminal is a piece of hardware used to accept credit cards at retail locations. The hardware includes software that reads magnetic strips from debit cards. The next generation of POS systems includes proprietary and third-party mobile phones (as opposed to payment terminals anchored to a counter) and contactless technologies for new types of mobile payments.
How Does It Work?
When a credit card or debit card is used to make a purchase, a traditional point-of-sale (POS) terminal scans the magnetic strip to determine if there are appropriate funds to pass to the merchant and then completes the transaction. The sale is registered, and a receipt is printed, emailed, or texted to the buyer.
Standard mechanical hardware is being phased out in favor of software-based POS systems that can be downloaded onto a tablet or a smartphone. POS terminal manufacturers are launching their own models of portable and handheld POS systems to remain ahead of their competitors.
Customers don't like standing in line to pay for a product or a meal, so these devices are popular in busy retail stores and restaurants. For POS device buyers, price, feature, and user-friendliness are all important factors. The security of the systems is crucial in today's increasingly globalized world.
Innovations in the World of POS
Modern point-of-sale systems are often programmable or can be enhanced with third-party software. These systems can be customized to satisfy a variety of requirements. Many retailers use POS systems to administer customer loyalty programs that reward regular shoppers with points and provide discounts on future purchases.
Cloud-based POS systems are increasingly being used to monitor and process multiple transactions, especially by large online retailers. For many companies, cloud-based POS solutions may significantly reduce the initial cost of installing a POS framework.
In the hospitality industry, customers can also communicate directly with POS systems. These systems, also known as location-based technology, can handle payments at a customer's physical location. Many hotels, for example, have terminals at each table where customers can display menus and order food. Customers who order room service or pay hotel costs use identical screens in hotels.
Powerful POS systems focus on enhancing aesthetics and developing innovative product designs to remain competitive and help brand owners market their brands.
Besides, as the retail industry becomes more competitive, the use of POS displays to entice consumers to buy goods has increased, prompting retailers to demand various custom-made systems capable of meeting unique needs across different retail locations. Customization in terms of appearance, capacity, and versatility can significantly affect a company's brand recognition.
Why Should You Try the POS System?
Many companies are now able to get by with only a cash drawer and a card reader. POS companies, on the other hand, have come a long way in the last decade. They are constantly competing for your business, which is beneficial to you. The majority of businesses are continually upgrading their products and adding features while keeping costs down. Some of the free POS apps do have a simple inventory management option and few integrations.
A powerful new POS provides a company with a modern, polished appearance that attracts customers. Even if features like loyalty or promotion aren't on your radar, you might find that using the resources that come with your chosen POS provides you with the tools to maximize sales.
Another explanation why old school programs are antiquated and ineffective is that they are vulnerable to human error. Keeping track of inventory and sales by hand is time consuming and can lead to errors. As a result, the processes, employees, and customer service are all placed under stress.
Choose a full point of sale solution that meets all of your needs and do yourself and your business a favour. You will be able to avoid doing manual labour and will be able to run a more productive retail company as a result.
Integrating POS With Other Solutions
Want to know another cool feature of current point-of-sale systems? Apps make it easy to expand the capabilities of POS systems. While a full point-of-sale system should provide the majority of the functionality you need, there will be times when you need to link it to other systems.
You should take the following factors into account before thinking about integrating your POS systems.
1. E-Commerce Integrations
Suppose you already have a retail management system for your physical store but want to start selling online. In that case, you can combine your POS with an eCommerce site to sell your products anywhere and generate revenue from multiple locations.
2. Payments
Integrating your POS device with your payment processor is also a smart idea. Data moves seamlessly from one network to the other with automated payments. This setup removes the need for customer credit card details to be manually entered at the checkout counter. Since your POS is linked to your payment processor, you'll have all the details you need to use your contactless payments to start the method.
3. Accounting and Bookkeeping
Easily streamline your retail finances (for both you and your accountant). Sales, expenditures, and other financial details remain in line when the point of sale system and accounting software are integrated, so you can say goodbye to manual reconciliation and make tax time a breeze.
4. Customer Marketing
Customer marketing is a term used to describe the process of linking your POS with retail marketing applications to expand your loyalty and customer service capabilities (e.g., loyalty software, email marketing platforms, etc.). With the right POS software, you can rapidly and effortlessly sync your customer contact information and purchasing history to create personalized promotions.
Point-of-Sales Best Practices
Here are several best practices to bear in mind if you plan to combine your POS with other systems.
1. Make Use of Your Favourite Software
The majority of point-of-sale systems have now been integrated with third-party applications. Since the vendors have already established the integration, this is often the preferred method for connecting two POS systems.
2. Look for An Expert POS Vendor
If you search around, you will find a partner that can help you connect your different POS systems together. Some POS systems have built-in networks of specialists who can assist retailers in setting up their applications. Consult your provider to see if they can recommend any technology partners that can help you complete this task.
POS System Vendors
1. Square Point of Sales (POS) System
Square for Retail is a complete point-of-sale system that can help you manage your retail business, regardless of its size or design. Square was created to provide business owners with powerful retail POS software to help operate and expand.
This POS system has been designed specifically for all kinds of companies in Canada.
Square POS offers a range of solutions to help you achieve your business goals. We have the point-of-sale applications that will best serve you and your specific business requirements, whether you run a restaurant, sell retail goods, place orders, or just need a flexible POS to scale your business up.
2. Shopify POS Point of Sales System
Business owners can now control their Shopify store on the go from their mobile with real-time alerts, portal access, and management software.
Shopify POS is the quickest and most convenient way to start accepting Visa, American Express, MasterCard, and Discover and complete credit card processing from your mobile device.
3. Lightspeed Retail POS
Lightspeed Retail POS integrates several systems and allows you to view several revenue sources from one location. All data is accessible remotely through your iPad or Android device. With simple, modern tools and frequent software upgrades, the Lightspeed Retail POS will ensure that the company is future-proofed.
4. Revel
Revel Systems released the first iPad POS system. Since then, they've been fine-tuning their product and collaborating with their customers to create the most sophisticated cloud-based POS framework available on the market.
Today's POS serves as a company's central nervous system, managing everything from purchases to inventory control to reporting.
5. NCR Silver POS
NCR Silver has the easiest user interface. Their cloud-based system gives you the power to achieve your business objectives easily and quickly, whether you're trying to hire a few more employees, become the latest hot franchise, or have your eyes set on becoming a global retailer.
6. Oracle Micros POS
Customers can benefit from rapid innovation, unparalleled security, and sophisticated POS system integrations with Oracle MICROS's robust, efficient, and secure point of sale (POS) systems.
7. Moneris
Moneris is Canada's leading payment processor with 3 billion credit transactions each year. Moneris has partnered with Wix provided an unparalleled position for your online store
Conclusion
Having a well-functioning point of sale (POS) system will help ensure that all the business operations in a company work properly.
A POS framework allows you to centralize all of your business processes and save time on administrative tasks, enabling you to focus on growing your business. You can choose between a smartphone, tablet, or terminal POS device depending on your business's size.
There are a number of factors that will go into your decision for what POS system to ultimately use. And, that system may have to be upgraded or changed entirely as your business grows and develops. Ontario Business Central is committed to helping entrepreneurs as they start and grow their businesses. If you have any questions along the way, our helpful agents are here to help, from Monday through Friday, 9 am to 5 pm.
inquiries@ontariobusinesscentral.ca
Toll-Free: 1-800-280-1913
Local: 1-416-599-9009
Fax: 1-866-294-4363
Office Hours: 9:00am – 5:00pm
Monday – Friday E.S.T.
Ontario Business Central Inc. is not a law firm and cannot provide a legal opinion or advice. This information is to assist you in understanding the requirements of registration within the chosen jurisdiction. When you have legal or accounting questions, we recommend that you speak to a qualified professional.