NUANS REPORT & PRELIMINARY SEARCH
Select From 4 Options Below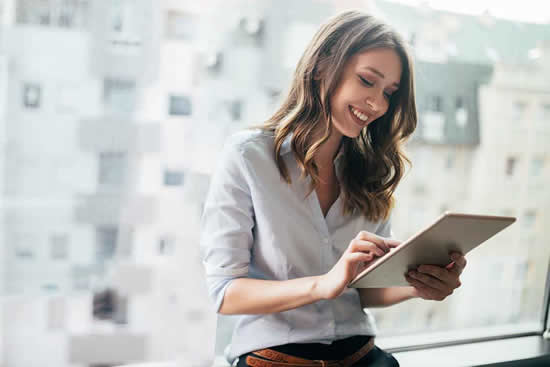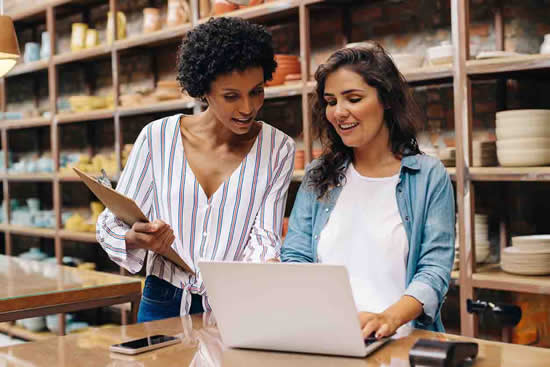 More Info About NUANS and Preliminary Searches
Ontario Business Central has been a registered member of the NUANS system through Industry Canada with the Government of Canada since 1992.
We offer unparallelled access to the assistance of our staff to help you navigate the preliminary/pre-search of a proposed business or corporation for name approval of your business along with the NUANS reports and domain search and registration. For those who wish to search the business name or complete a NUANS report as a self-serve item, you have the access with us to do this.
If you need additional information, we are also here to help you understand everything around a NUANS including:
What is a NUANS Report?
The word NUANS is the abbreviation for Newly Upgraded Automated Name Search. This is a computer generated report that maintains all business or corporate names, names that have been reserved (completed NUANS report) and trademarks across all jurisdictions with the exception of Quebec. The NUANS report includes up to 7 pages of existing businesses. Prior to 1993, Quebec corporations were included in the NUANS system before the establishment of their own CIDREQ system.
Within Canada, these are the jurisdictions that require a NUANS name reservation or NUANS report with any corporate filing:
Federal/Canada
Ontario
Alberta
New Brunswick
Nova Scotia
North West Territories
Prince Edward Island
Within the NUANS system, the name you propose for incorporation is provided to the system and a up to 7 page report is generated with similar named business registrations, including Sole Proprietorships, Partnerships and General Partnerships, along with existing Corporations and Trademarks across Canada. The system is an automated name search database and provides a listing of existing corporate and business names. It does not provide whether your proposed name is available.
An option within our NUANS report request is to complete a pre-search or preliminary search to see if the corporate or business name is available prior to completing the NUANS report.
What is a LIVE NUANS report?
You can now obtain a LIVE NUANS report immediately with our system. No longer do you have to wait for staff assistance. It is instantly sent to your email and offers you access to register or incorporate your business upon completion.
It's a good idea to search the business name first before ordering the NUANS reservation report.
We highly recommend completing the presearch or preliminary search for the business name with us prior to submitting the NUANS reservation report.
By completing the pre-search or preliminary, you will see whether the corporate name appears to be available or if someone else is already using the business name choice.
The drawback in doing a Live NUANS report is that there is no interaction with your request by our team and if the name is not available because a pre-search or preliminary search was not completed, the LIVe NUANS report cannot be used.
What is a CIDREQ Report?
The CIDREQ (Centre Informatique Du Registre des Entreprises Du Québec is available to those who wish to incorporate or change a corporate name in the Province of Quebec. All Quebec Corporations, Articles of Amendment with a corporate name change or an Extra Provincial Registrations require a Cidreq report.
What is a NUANS Pre-Search or Preliminary Search?
We recommend completing the Nuans pre-search or preliminary search as part of your due diligence no matter whether you are incorporating or registering a business. The NUANS pre-search or preliminary allows you to check and see if your proposed business name appears to be available against existing businesses and trademarks throughout Canada. The pre-search is an option available when you order the NUANS report with us, or you can complete a pre-search on its own without ordering the NUANS report especially in jurisdictions that do not require a NUANS report.
This provides a view of the business name you wish to incorporate or register in Canada against existing small businesses, Sole Proprietorships, Partnerships, General Partnerships, Limited Partnership, Trade Names, Corporations and Trademarks, all in one convenient place. The NUANS Pre-search is available in both options listed above. When the NUANS report is mandatory, as provided below, the pre-search or preliminary search saves you time and money by not ordering a NUANS report for names that would infringe on existing businesses.
What is an Assisted Pre-Search or Preliminary Search Request?
Our staff have years of experience in the NUANS name search for reviewing the existing corporate and registered business name against your proposed given name and we will internally evaluate the possibility of the business name you would like to use as to whether there are conflicting existing businesses to your proposed name. We also ensure the business name does not contravene any of the established rules and regulations such as appearing to be government or monarchy agency, prohibited keywords, profanity, and other restricted keywords or items within the business name.
What is an assisted NUANS Report?
The assisted NUANS Report or Name Reservation provides the most hands-on approach from our experienced staff where we search the business name when the preliminary is selected, search for domain name for availability, order the NUANS report and review the NUANS report if selected. WE confirm by email if the proposed corporate name is available. The NUANS database has its own.
The Assisted NUANS report offers you access to the following:
Preliminary or pre-search to see if the name is available
NUANS report/Nuans Name Search in the required jurisdiction
Option to include domain searches and registration of 1 to 5 years
Review of the NUANS report after completion for insight as to availability
How Long Does it Take to Get an Assisted NUANS Report?
The searches are completed and emailed to you within 2 to 5 hours if ordered between 9AM and 3Pm EST Monday through Friday.
What is domain search and registration?
The domain search and registration gives your business an online presence. The first thing is to search the domain name for availability. When you select the domain for your business under our Nuans assisted option, we will search the business name and domain name together for availability and provide you with the details. By doing both at the same time, it gives your business access to verify the availability of your chosen name within the two systems. If either the business search or domain search come up with conflicts against existing business names or registered domains, you can provide a new business name at no additional cost. By doing these two items together you will have the largest opportunity of sales and lead to the marketplace. You can register the domain anywhere from one to five years.
When is the NUANS Report Mandatory?
The jurisdictions in Canada where the NUANS report is mandatory as part of your incorporation documents to start your business are as follows:
Ontario Corporation
Canada/Federal Corporation
Alberta
New Brunswick
Nova Scotia
North West Territories
P.E.I.
Trademark search for Canada
Shelf Corporations
When is the NUANS NOT Mandatory?
The Jurisdictions in Canada where the NUANS report is not required but where a pre-search is highly recommended are as follows:
British Columbia
Quebec
Newfoundland & Labrador
Nunavut
Manitoba
Yukon
Saskatchewan
What corporate filings require a NUANS report?
Articles of Incorporation
Articles of Amendment
Professional Corporations
Not For Profit/charitable Incorporation
Extra Provincial Registrations
Shelf Corporations
Why is a NUANS Pre-Search an Important Part of Starting any Business in Canada?
There are around ten million existing businesses in Canada. Whether you are starting an unincorporated business, such as a Master Business Licence, Sole Proprietorship, Partnership or General Partnership or looking at incorporating a business anywhere in Canada, checking to see if your business name is already in use by other individuals is an important element in whether you may want to proceed to use that business name or not.
Already in use – if an existing business or trademark is already using your proposed business name, you may choose to search a different business name to avoid confusion with that existing business.
Infringement – whether you are registering or incorporating, if there is an existing corporation in your same province or territory or if an existing trademark appears you may be putting yourself and your business name in the position of bringing forward litigation to force you to change your business name.
How do I Know if my Proposed Business Name is Available?
We will search the business name you wish to use and email you any similarly named results that appear within the NUANS pre-search or preliminary name search. This gives you the opportunity to view the existing businesses and to determine whether you wish to proceed with the business name. We will also highlight the existing businesses we consider to be of concern and provide you with our recommendation as to whether to proceed or not with registering or incorporating.
Which Jurisdiction do I Order the NUANS Report in?
Order the report in whichever Province you intend to incorporate within. If you are completing a Federal/Canada Incorporation, order the Canada NUANS report.
It is mandatory that you choose the report specific to where you wish to incorporate. As an example, an Ontario NUANS report is required when you are incorporating in Ontario. If you attempted to use a Canada or Federal NUANS report for Ontario, the Province will reject the report, as the NUANS would not be biased towards Ontario and the existing businesses and corporations within Ontario.
How long does it take to get a LIVE NUANS Report?
The report is immediate and available for you to download as soon as you have completed your request for the report. There is no intervention from our staff. You simply provide the jurisdiction and name of the proposed corporation and the report is produced.
The LIVE NUANS report offers you access the following:
The computer generated NUANS database report. It does not include the option to search the business name for availability prior to requesting the NUANS report nor does it offer you access to search and see if a domain name is also available for your proposed business name.
How Long is the NUANS Report Valid?
The NUANS reservation report is valid for 90 days. If the NUANS expires, you will need to complete a new NUANS report before proceeding with your corporate filing. We offer incorporation services across all of the Provinces, outside of the Maritimes, where the NUANS report is required. If you complete the Articles of Incorporation with us, we will prepare and provide the NUANS report to the government as part of the incorporation process. You can also include the NUANS report under any of our incorporation packages to make the process as simple as possible for you.
In some jurisdictions, such as Ontario, you can file the incorporation manually as well. In doing a manual filing, you would be required to provide a copy of the NUANS report with either your in person or mailed filing to the Province.
Why Choose Ontario Business Central?
For over 25 years, we have been helping Canadians to start businesses with more than 170,000 customers under our belt. We offer an easy, online experience for you to check your business name and complete a NUANS report when required. We work hard for clients and provide email results in short order to help get you on the right path of becoming an entrepreneur.
If you have questions, we are here and available to assist you.
1-800-280-1913 [email protected]