Incorporate in Alberta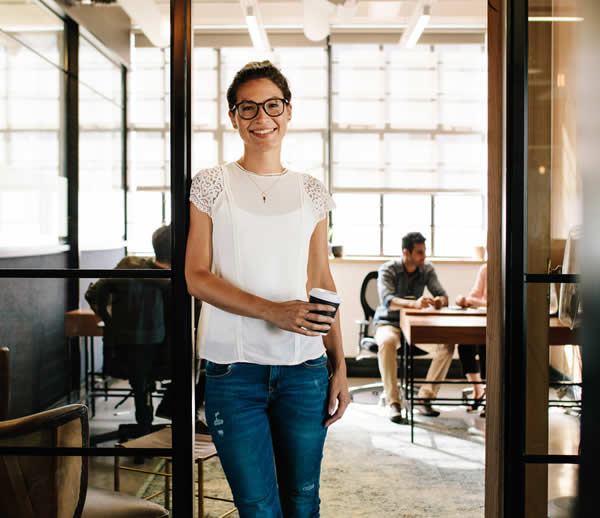 Requirements to incorporate in Alberta:
1 or more persons can incorporate in Alberta
25% of the directors listed must be either a Canadian citizen or resident
The company can be numbered or named
The corporate address, records office and mailing address must be in Alberta
The directors may have physical addresses outside of Alberta
Named corporations in Alberta require a NUANS report
Named corporations may include English, French or a combination of both
Copy of your driver's licence (you can either email to us or upload an electronic copy such as PDF, JPG, etc.)
Named vs. Numbered Corporations
A named corporation represents your business identity. Choosing a unique name is important in differentiating your business from the vast number of businesses out there. The name requires a legal ending, as well as distinctive and descriptive terms. A great example would be"Asteroid Productions Ltd." Numbered companies however include a set of numbers then Alberta plus a legal ending. An example of a numbered company would look like this: "234567 Alberta Inc."
Why choose Named?
By choosing named, there is protection for that business name within the province of Alberta. This means that if someone else in Alberta were to register or incorporate a similarly named business, you may have the legal right to request their name change.
Why choose Numbered?
Numbered corporations are more generic and work best for those not planning on advertising their corporate name. This might include individuals with real estate properties, an investment company, a holding company, or those buying a franchise where the name has been protected by the franchise holder. If you wish to operate multiple businesses falling under different branches of business, numbered corporations provide a generic identity, which allows for one or more businesses to be registered under the umbrella of one corporation.
What is a Nuans report?
A Nuans report is required to incorporate a named company in Alberta. The Nuans report shows similar small business, corporation and trademark names to your proposed name. Upon searching the Nuans databank, we will ensure that the name you have provided appears to be unique from other businesses or corporations within the Nuans system. If the name you have provided appears to be taken, or too similar to a name found in the databank, you are able to provide a new name to search within the system at no additional cost.
How do I choose a name?
When choosing a corporate name, there are three elements to consider:
Distinctive - The main key word within the name and is the business's main identifier.
Descriptive - The type of industry or business you are in.
Legal - The ending to your business name that secures it as an incorporated company within Alberta. You may choose from the following options.
Incorporated
Incorporee
Inc.
Corp.
Corporation
ULC
Unlimited Liability Corporation
Limited
Limitee
Ltee
Ltd.
Examples of business names
Distinctive Descriptive Legal
Lakeside Natural Medicine Corp.
Silver Software Inc.
Inspirations Tutoring Limited
How to choose a registered office
The address of your corporation must be within the Province of Alberta.
It can be commercial or residential but it cannot include a PO Box, at which someone may walk up to the door. It is best to use an address where directors of the corporation are available, if there are several locations for the business.
How to choose Directors of the Corporation
Individual directors are administrators of the affairs and make all major decisions for the corporation. There may be a minimum of one director who is a Canadian citizen or Resident. There may be multiple individuals if at least 25% of them are Canadian Residents or Permanent Residents. Directors may also hold positions of shareholders and/or officers of said corporation.
How to choose Shareholders of the Corporation
Shareholders are individual/s holding shares within the corporation. They may be owners of the corporation, family members or investors who participate within the company. Typically, shareholders have a financial stake in the corporation and the shares reflect at what percentage. At least one shareholder is required for the corporation.
How to choose Officers of the Corporation
Officers are individual/s holding senior management positions within the corporation. Officers can include a president, secretary, and treasurer. At least one officer is required for the corporation.
Often times companies are incorporated by a single person who acts as the sole director, shareholder as well as officer.
Share Structures for Corporations
The share structure is an overall view of how the shares are going to be distributed amongst the shareholders. We provide a 4 class of shares template; you may also provide your own share structure.
Annual Return
Due end of anniversary month. After 2 consecutive years, if not filed within 6 months, the government changes status to struck.
How to Add a Tradename under your new incorporation
What is a Business Tradename?
Tradenames allow you to operate a secondary business name under your new incorporation, if you wish to operate your corporate name or another business name without the legal ending for signage/advertising.
Example
XYZ Holdings Incorporated carrying on business as XYZ Holdings
If you wish to use a shorter version of your corporate name for signage/advertising and/or payments for clients.

Example
Celestial Publishing Inc. carrying on business as Celestial
If you wish to operate a secondary business name that is almost completely different from the corporate name.

Example
Starry Skies Publishing Inc. carrying on business as Meteor Web Designers or LMN Graphics
Government fee
To incorporate: $225.00.
To register a tradename: $50.00
Why use Ontario Business Central?
We specialize in assisting those who wish to incorporate their business in the Province of Alberta.
We take you through each step of the process and confirm each detail of your order through email confirmation. The team at Ontario Business Central are also available by phone and chat for any questions you may have along the way. We aim to give an easy, hassle free experience as we assist you in getting your business up and running.
To incorporate in the province of Alberta, please click the link below:

Ontario Business Central is not a law firm, therefore is unable to advise or provide a legal opinion. We are here to assist you in understanding what is mandatory within the jurisdiction of your choice in order to incorporate a company. It is recommended, in the event you have any legal or accounting questions or concerns, that the appropriate qualified professional is contacted before completing the registration or incorporation.