3 Inspiring People Who Turned Hobbies Into Businesses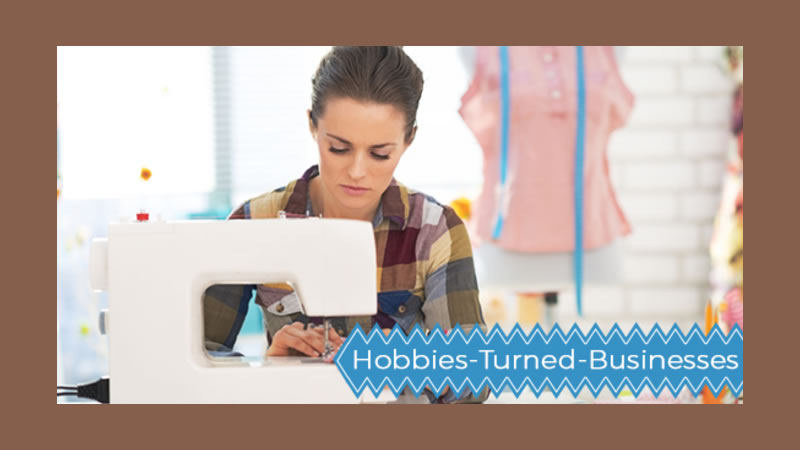 Many people believe that work and fun are mutually exclusive. But this doesn't always have to be the case and many entrepreneurs have proven this to be true. They've taken their passions and built successful businesses using their hobby as a foundation. In this latest post, our trusted business experts highlight three inspiring people who turned their hobbies into successful businesses.
Jeff Goins – Blogger and WriterWhen he first started writing his blog, Jeff Goins kept his full-time job as a source of income while he followed his passions. Through his blog, he found that many of his followers wanted more information on creative business ideas, writing and marketing. He became an online sensation, and quickly built a base of over 100,000 followers for his blog. He then decided to write an eBook – the Art of Work – which earned him a substantial figure in its first week of sales. This process has helped Jeff build a foundation for his writing career, which he now focuses on full time.
Cortnie Hutchinson – Owner of Love, CourtneyIt was during the summer of 2011 when Cortnie Hutchinson found herself unemployed. As a means to escape the boredom, she asked her Grandmother to help her learn how to sew. She's always wanted to try and it was now the ideal time. Over time, she developed her own creative flare and started making clutches and handbags that were large enough for women to carry their personal items yet small enough to carry on evenings out. She quickly became an online sensation through her Etsy store and she now lives off the revenue she's making from her products. She built her reputation by simple word of mouth and through sharing her creations on social media. In just a few short years, she had a successful business that continues to grow today.
Kim LevineKim Levine began making heating pillows as presents for her children's teachers in early 2001. But when her husband was let go from his lucrative position at a local company, she began turning her hobby into a business. She started this process by setting up kiosks at malls, then she progressed to selling her pillows at leading department stores such as Macy's and Bed, Bath and Beyond. By 2006, she had generated over $1million in revenue and had turned a simple thoughtful idea into a highly successful business!
By learning from the stories in this post, you can begin to see the outstanding opportunities available to those with creative business ideas! To discuss this topic with a specialist, speak with our trusted team today!