9 Hot tips for Choosing a Business Name For Your Startup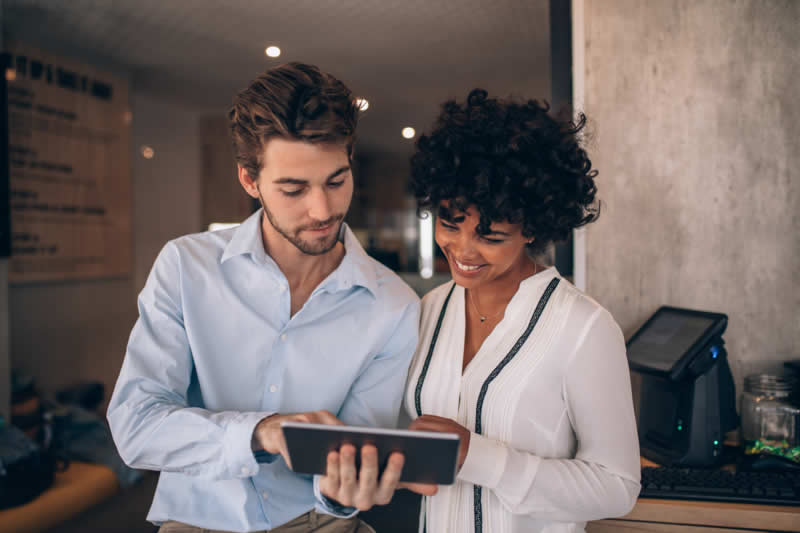 One of the most creative but challenging things to do is to find the perfect name for your business.  Finding a great name can increase your opportunities for success when the business name resonates with your clients.  On the other hand, when a business name isn't strong or catchy enough, it can costs additional time and money just to gain clients attention.
1. A name that is easy to say, spell and pronounce
We have all been to a restaurant where it is impossible to know how to pronounce a menu item that looks appealing.  Why would you want to put clients through the awkwardness of being unsure of how to pronounce your business name. It is a good idea to use dictionary words or letters that, when put together, the business name easily rolls off the tongue.
2.  Catchy First Word
This can be the most fun and the most frustrating part of finding a first keyword to your business name.  This is the word that will stand out over any other part of your business name, so you want to ensure that its a word that will stick in people's mind.  To give two commonly known businesses as examples let's look at Uber and Lyft. Uber is a unique word but how do you know what the word means or what kind of business its in without the company spending a lot of time and money to get the consumer to associate the word Uber with transportation.  Its competitor Lyft has made it a whole lot easier for people to understand just by seeing the word that the business has something to do with transportation.
3.  Giving a descriptive element to your business name but not limiting your business to one thing
It is important to help potential clients know what you do quickly easily and without much thought at their end.  It is also important to keep the descriptive wording general enough so that it's an overall of what industry or business you are in.  As a quick example, using a word such as cookies, indicates to people that your business is solely about cookies in whatever types imaginable including chocolate chip, oatmeal, ginger, but by using the more generic word baking, the consumer thinks of not only cookies, but pastries, cakes, donuts, tarts, and the list goes on.  Unless you want to specialize very tightly in a small niche market.
4.  Make a list
Once you start formulating business names, write them down, think of different ways to display each name.
5.  Check the internet, with family and friends
Search Google, Yahoo, Bing and other browsers for business names that you are coming up with.  It's a really easy and free way for you to see if anyone else has thought of the same business name and has already started branding it on the net.  Ask friends and family what names they like, that are sticking with them and offer the ability to understand what your business is all about.
6.  Check the availability for the same domain name
If you start finding business names that you really like, check a domain registry to see if the name is also available for a website under the same name.
7. Check social media
Do a quick search on Facebook, LinkedIn, Twitter, Pinterest and whatever other social media platforms you believe your business may want to have a presence with to ensure your selection of business name or names can be used.
8.  Complete NUANS preliminary search
A simple Pre-search of the NUANS databank can help give you a clearer picture of what registrations exist, and whether there are any matching or similarly named businesses. Ontario Business Central can conduct a NUANS Pre-search for you along with your business registration, or separately if you wish.
Pre-Search and Register Your Business
9.  Complete NUANS Report
If you are looking at incorporating in Ontario, Alberta or with the Federal Government, a NUANS within whatever jurisdiction you wish to incorporate within is required.
To complete the NUANS report, complete the link and specify which jurisdiction you would like to incorporate within:
The great thing about completing the NUANS report is the report gives you 90 days to hold the business name within the jurisdiction you wish to incorporate within.
If you have any questions about how to search existing business names or registering your new business, please feel free to contact our staff, who are available to provide additional information and assistance.
inquiries@ontariobusinesscentral.ca
Toll-Free: 1-800-280-1913
Local: 1-416-599-9009
Fax: 1-866-294-4363
Office Hours: 9:00am – 5:00pm
Monday – Friday E.S.T.
Ontario Business Central Inc. is not a law firm and cannot provide a legal opinion or advice. This information is to assist you in understanding the requirements of registration within the chosen jurisdiction. It is always recommended, when you have legal or accounting questions that you speak to a qualified professional.