Generating a great business name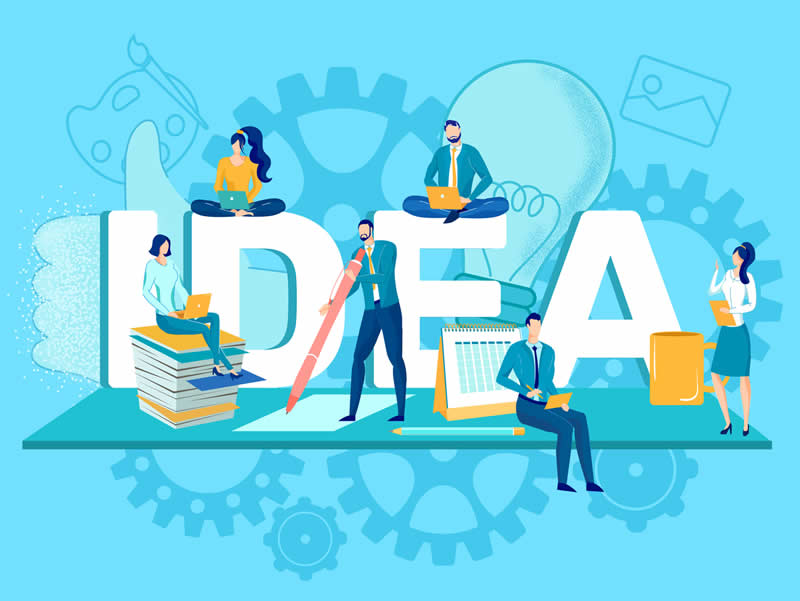 Your business name can actually be a significant contributing factor to shaping the overall path your business takes. The importance of your business name should not be overlooked and reflects directly on your brand name and image. You want your business name to properly convey both what your business offers, as well as the 'personality' of the business.
There are a few key elements to great business names that you will want to note before you settle on your final name. You want your business name to be catchy and unique – this is where the distinctive element of the name comes in. The distinctive word is the component of your business name that differentiates it from other businesses and makes the name more memorable.
The other key part of a business name is the descriptive element. This part of the business name describes the type of services you offer. The descriptive words should provide enough information that people will get a general idea of what product or service you provide, without having to do much research into the business.
The distinctive and descriptive elements together are what combine to create your customers' first impression of your business. But, determining what you will call your business can sometimes be tricky.
How do I know if my name is available?
Perhaps you've found a great business name to use – but how can you know if it hasn't already been registered? The NUANS data bank is a comprehensive listing of registered business names, corporate names and Trademarks across Canada. Pre-searching NUANS can give you a good look into whether your business name has already been used, and whether any similarly named businesses already exist.
Consider this – there is another similarly named business in your area with terrible online reviews; your new business may be confused with this business, which could reflect badly on you when anyone searches your business name and sees these reviews. Doing a business name search lets you know ahead of time if there are any other registered businesses out there to avoid confusion and other potential problems.
You can include a NUANS name search with your business registration, to check for potential conflicts before registering. If your plan is to incorporate your business, a NUANS name reservation is required, but it's always a good idea to complete a pre-search before ordering a NUANS. A corporation with a numbered name does not require the NUANS name reservation. Once the business is registered, or the NUANS is completed, the name cannot be changed, and a new registration or NUANS would be needed.
Order a NUANS name reservation
How can I come up with a name for my business?
It can sometimes seem like all of the good business names are taken. You may want to have a few ideas for proposed names, should the top choice already be registered. If you're stuck on what to name your business, there are a few handy name generating tools that can help get some ideas for names for your business flowing.
Namelix: By inputting a few descriptive words and selecting the length and style of your business name, Namelix provides you with a generous list of name ideas and includes logos and branding styles for each name. If you find a logo you love, you can purchase it right there, along with business cards and other products.
Oberlo: Enter a word you want to be included within your business name, and Oberlo provides you with a list of suggested names for your business that you can use and instantly link to your Shopify store. You will have to create an account, but this is a great free resource that you can tap for business name ideas.
Wordoid: A unique business name can help show the character and personality of your business brand. Wordoid creates made-up, yet natural sounding words that you can incorporate into your business name. There are options for different languages, levels of complexity and length of the wordoids you create.
After you've decided on your business name, you'll want to register your business or incorporate it. There are some significant differences between registering your business name and incorporating, but when you have decided how you want to begin carrying on business, Ontario Business Central can assist.
REGISTER YOUR BUSINESS:
INCORPORATE YOUR BUSINESS:
FEDERAL INCORPORATION (CANADA)
Can two businesses have the same name in Canada?
There are some naming rules when creating a business in Canada that you will want to be aware of before settling on a name and completing your registration or corporation. These can differ, depending on how you are registering and in which Provincial or Federal jurisdiction.
It is generally assumed that when you register a business in Canada, you own that business name, and no one else can use it. This is not always the case. Only incorporated names and Trademarks have any name protection, and this name protection is given within the jurisdiction of incorporation. This means that an Ontario corporation has name protection in the Province, while a Federal Incorporation is protected across Canada. Another business or corporation that registers in the same jurisdiction cannot use the same name or trademark without risking action being taken by that existing entity.
A Master Business Licence or business registration, including Sole Proprietorships, General Partnerships and Tradenames, do not have any name protection. What this essentially means is another business or corporation is able to use this same business name or a similar name without any recourse available. There are reasons why you may want to avoid registering a confusingly similar name to an existing business, but it is possible to do.
When you are ready to start, contact Ontario Business Central to assist with your business name search and registration or incorporation. Our knowledgeable staff can help you create your business package and register or incorporate your business on the same day, sending your legal documents by email so you can get started with your business right away.
If you have any questions, please feel free to reach out and speak to one of our dedicated staff who are always eager to assist business owners.
inquiries@ontariobusinesscentral.ca
Toll-Free: 1-800-280-1913
Local: 1-416-599-9009
Fax: 1-866-294-4363
Office Hours: 9:00am – 5:00pm
Monday – Friday E.S.T.
Ontario Business Central Inc. is not a law firm and cannot provide a legal opinion or advice. This information is to assist you in understanding the requirements of registration within the chosen jurisdiction. It is always recommended, when you have legal or accounting questions that you speak to a qualified professional.