How to Start a Business using Shopify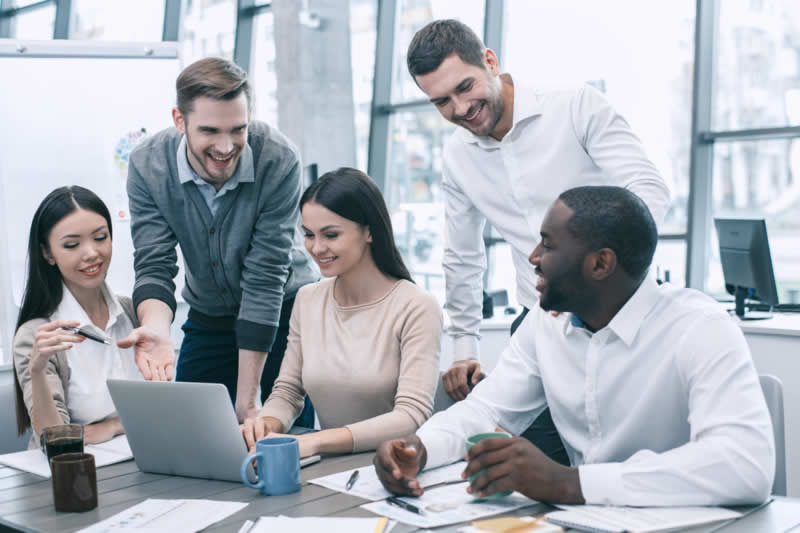 Originally Published: Dec 23, 2019
If you are looking at starting an online store or business to sell products, Shopify has become a cornerstone to those who wish to operate an ecommerce business selling products online within a do it yourself platform.
Even if you don't have an existing product to sell, Shopify offers the ability to find products to sell within their platform and gives you all of the tools and resources to get your ecommerce business going.
Shopify was started here, in Canada, in 2004 and has grown from a small startup to one of the biggest and best online portals for entrepreneurs available.
With over 500,000 existing business operating using their Sass software, Shopify has become a comprehensive portal to new entrepreneurs who want to start selling products. The Shopify platform supports both profit and not for profit businesses and both large and small businesses to launch your business.
Shopify is able to manage existing large brands, as well as including some of the world's most recognized brands such as Adele, Wikimedia, World Wildlife Foundation, Nescafe, Rocket Dog, and Candy Crush.
Advantages to using Shopify
Overall
Shopify provides the ability for individuals who want to operate an online store, with or without a physical store location, to create a web-based business using their easy to understand platform and tools.
Website
There are a number of different templates available for you to choose from in how you want your online presence to look. The website builder takes you through step by step in creating your own online store. A shopping cart for online sales is with the Shopify templates.
Easy to use platforms and gateway
It has a built in gateway for merchant transactions, blog writing, product tracking, apps in both Apple and Android platforms so you can keep track of your online store while on the go along with many other useful tools.
Inexpensive Pricing
What would cost you thousands to do on your own, costs you just hundreds to set up in Shopify.
It's inexpensive, at least initially, to set up and begin your store. It has reports available to guide you in generating more sales, but those reports are only available at the higher level monthly fees.
Cross Border Selling
Shopify provides easy to use guides and resources to sell your products around many countries within their set up.
Advertising
You can advertise on both Facebook and Google Merchant Center within the platform.
SEO
Search engine optimization and conversion rates are all accessible within Shopify. This provides insight into creating the most dynamic advertising to your targeted audience and how effective that advertising has been by keeping track of your conversion rate. If the conversion rate is 1% to 5%, the advertising is getting to the customer but the rate is low. If the conversion rate is 6% to 10%, you are gaining great traction with customers who are liking your product and following through by purchasing and anything above 11% you are doing an exceptional job.
Access to information
Shopify has done a terrific job of providing you with all kinds of information that will assist you to operate your business overall and within their system, including a beginners guide to starting your online business.
Dropshipping
Easy access to using dropshipping within their platform.
Access to product options if you don't have your own to sell.
Shopify offers a third party platform where you can browse and select the products you may want to sell if you do not have your own products.
Disadvantages to using Shopify
Everything you create is through a third party platform.
Web design
Instead of designing your own individual website, you are selecting from the options provided under their platform.
Shopify Payments
The ecommerce store with Shopify for you to accept credit cards is more expensive than most payment processing companies. In most circumstances, the percentage fee is higher, ranging from 2.4% to 2.9%, and there is an additional .30 cents transaction fee on each item sold through your Shopify website. These fees can really cut into your profit and the fees appear to be non-negotiable. Every year Visa provides a listing of the fees they charge for instore, over telephone and online. To view the pricing, you can analyse the rates by viewing The Visa-Card Network.
Product Images
The images require to be edited to their standards before placement into Shopify. The pictures may look distorted from the original image.
Business Size
Most businesses using Shopify are very small businesses. The listing appears to be in general of 10k in sales per month or smaller. If your intention is to have larger sales or you are spending a lot of money to start your business, Shopify may not be the best solution for you.
Limits on Product Options
Shopify allows you the opportunity to list hundreds of products but only provides the ability to involve up to 3 product options.
Selling your business
It may be more difficult to sell a Shopify business than one you create on your own. You can list a business to sell within the market exchange area within Shopify, but this may limit your ability to sell outside of Shopify and perhaps the valuation of the business may be lower.
Before you look at taking a plunge into the world of becoming an entrepreneur and starting your business with Shopify, let's take some time and make a plan to begin your Shopify store and getting your business started on a strong footing overall.
How much time do you have to start your business?
What product/s are you going to sell? Have a plan.
How will you pay for your start up?
Do your research
Online resources and keyword determination
Have you prepared a business plan?
Check proposed business name in Shopify, your Province & domain
Do you need a business licence or Incorporation for Shopify?
1. How much time do you have to start your business?
Are you looking at starting a business on a full time or part time basis? Either option is available to you when you look at the prospect of opening an ecommerce online store.
A web based business provides you the ability to set up the business where customers can go through your store and order items without you having to be physically available however, you will need to be available to answer questions and complete the ordering process for customers quickly and effectively.
2. What product or products are you going to sell? Have a plan.
Whether you are making your own product or buying and distributing someone else's, you need to have a plan laid out as to how many products you are going to make or purchase prior to your launch and if your business expands, how will you prepare for the expansion. People often make the mistake of making or ordering too many products at the beginning of their business, where they put too much capital up front. Make sure you have enough inventory for the initial opening with a plan in hand, you can open the doors to more opportunities as they present themselves and have the backup support to assist with the expansion. If you are making the product yourself, inquire with manufacturers who are able to take on your product if orders increase above your capacity, take a prototype or your product to them and find out if they can assist to build and at what cost at what volume if needed. Always try to get a few different quotes so you have a solid plan for costing.
Ensure you have the exact numbers for costs, whether you are making yourself or dealing with a supplier. It is important you know what your overall costs are and, of course, these include your labour in working the business as well. If you are a supplier to someone else's product as a wholesaler, the typical mark up in this circumstance is fifty percent. With your own product, ensure that you take your time involved in creating the item and never work for free, even for yourself.
3. How will you pay for your start up?
It takes money to get the ball rolling for any business. You will likely be the first to fund your business and perhaps you can ask family or friends to assist you.
There are also angel investors and crowdfunding available where people who don't know you may be interested in helping a new business owner get things off the ground.
Angel Investors Ontario
Crowdfunding
4. Do your research
Starting a business is like anything else in life that is worthwhile. You want to take a deep dive to ensure you are spending your hard earned dollars in something that will be beneficial and financially rewarding to you. If you have already started selling to friends and family members, gauge their response. If you haven't, this is a terrific place to start, where most likely people will be honest with you in what they think of the product, whether you are distributing someone else's product or producing your own. Take time to check out every social media platform to review if the product you are selling exists through other vendors and, if so, at what price and selling feature. The Ontario Government has an easy to read resource, 'E-commerce: purchasing and selling online' that you may find to be a useful resource as well: https://www.ontario.ca/page/e-commerce-purchasing-and-selling-online
5. Online Resources and Keyword Determination
Google is where most people go when they want to search for anything worldwide, and Google can also be used as a resourceful tool to check out the number of people interested in a product you are looking to sell and where the best opportunities lie. You can easily set up a Google Ads account to use a number of their research tools before you look at advertising with them.
There are also very useful tools provided through companies such as Semrush and Ahrefs. These companies provide great tools for searching keywords to sell your products, competitor analysis and so much more. Both offer 7 day trials for either nothing or minimal fees and are worth getting some strong, tangible keywords to use for your business to maximize your reach to potential customers.
Google Trends is a useful tool to determine where people's interests are, what they are searching and at what volume. We have highlighted Canada for you. You can determine a number of demographics to assist you in who and where to advertise. There is also the ability to change the country at the top of the page, if you wish to export your product to other countries.
6. Have you prepared a business plan?
The business plan is useful throughout the life of your business but is an exceptional resource when you are just starting. Here is our blog related to writing a business plan for success. The business plan will help you set up a road map for the beginning of your business and will make you consider and evaluate questions you may not determine on your own.
7. Check proposed business name for availability in Shopify, the Province your business will operate within and the Canadian domain registry.
Find a store name
Choosing a strong business name is so important to the success of your business. Many people don't realize the impact a business name has and whether the name is memorable or not. Take your time and think of a few business names you like that offer creativity and understandability at the same time. If you take an example such as Rubix Cube. Rubix is an unusual first word that sticks in your mind and cube is a descriptive element that tells you what to expect from the product. Another example is Canfloor where potential clients understand that Can is most likely Canada and Can do and floor provides what the product is.
Tools to help you find a name
Use tools such as a dictionary and thesaurus to find different words for the same thing or unusual words. It's also a great idea to check Google, Bing, and Yahoo once you have a few name choices to see if you find any businesses using the same or similar named business.
Checking a Business name in Shopify
Shopify offers the ability to spend time on their site and see what you think. You can easily set up for their 14 day trial, which gives you the opportunity to browse through their system to determine if you want to begin your business with them. Once you get into the system, they ask you some generic personal questions, such as your name, email address and password. When you provide these details, you will go to their main dashboard.
The first item they will request at this point, is your business name.
Step 1
Provide name of business in Shopify
You will be prompted to provide the name of your business as the entry into the databank. As you type the business name in the business name generator, Shopify lets you know whether the name is available within their system. Once you have searched the business name within their system, it is very important to ensure the name is available to either register or incorporate and to ensure the domain is also available in Canada. Before you continue to register the name with Shopify, take the next 2 steps and then you can go back to Shopify and secure the business name with them.
Step 2
Search the business name within your Province
Shopify only lets you know if the chosen business name is available with their databank of business owners. It is important before you set up the business name to ensure the name you wish to use is available in your Province or Territory and if you are starting a business, you will also need to register or incorporate as one of the first steps to operate a business.
Search your business name in Canada
We can assist you in searching for your proposed business name against existing businesses including registered, incorporated and trademark names throughout Canada.
The fee to search a business name is 1 business name search for $10.00 or 3 business name searches for $20.00. The results are sent directly to your email address within minutes. The search request provides results showing details of any same or similar named businesses already in existence. We highly recommend you do this before setting up the 14 day trial.
Step 3
Search your proposed domain name in Canada
Shopify provides the ability for you to set up a domain or import an existing custom domain to them and provides you the ability to have them become your hosting company.
If you haven't checked to see if the domain is available for your proposed business name, I recommend doing this first as well. You can register the domain with Shopify if you wish, but let's first make sure the domain is available to you.
Once you have determined the following:
The business name is available in the Shopify databank
The business name is available for your Province or Territory
The Canadian domain is available for you to use and purchase
The next step is to either incorporate or register the business and continue with setting up your Shopify account and getting your business up and running.
8. Do you need a business license or Incorporation for Shopify?
The short answer is yes. If you operate a business, the only time you can operate without registering or incorporating is if you use your own personal name for the business. As an example, Stan Smith. If you use any variation from this name such as Smiths Shoes, Stan Smith Shoes, S. Smith, Stan S, you are required to register the business name or complete an incorporated company.
The business, whether you want to register or incorporate, is to be established where the business will operate. If your business will operate in Ontario, you either register or incorporate within this Province and the same can be said for each Province and Territory.
If you want to know more about the differences between registering and incorporation overall, here is a handy link to review the differences:
What is the difference between registering a business and incorporating?
We offer the ability to either register or incorporate within Ontario, Alberta, Manitoba, Saskatchewan, and British Columbia.
REGISTER A BUSINESS – $140 to $250
INCORPORATE A BUSINESS $450 to $700
BRITISH COLUMBIA INCORPORATION
If you wish to start a Not For Profit or Charitable organization, we offer incorporation services in both Ontario for a Provincial incorporation and Canada for a Federal incorporation.
If you wish to read more information regarding incorporating a not for profit incorporation or the differences between Ontario and Canada, registering a charitable organization in Ontario and and how to start a nonprofit organization, listed below are reference blogs to assist:
What is the difference between an Ontario and Federal Not for Profit
Registering a Charitable Organization in Ontario
How to Start A Nonprofit Organization
9. Checking Business Permits and Licence Information
BizPal is a government resource tool for Business Permit and Licence Information that allows you to search within the Province your business operates in to check and see if there are any additional permits and licences required for you to operate.
10. Are you a new immigrant to Canada who wants to operate a business?
If you are a new immigrant to Canada, you can register your business in any Province and Incorporate in the Province of British Columbia on your own without the requirement of a Canadian Citizen or Permanent Resident as part of your business ownership.
It is always recommended for you to check with your immigration support to ensure you are able to proceed with business ownership in Canada prior to completing the registration or incorporation. If you are not sure about what your legal status in Canada is, you can contact Immigration, Refugee and Citizenship Canada (IRCC) to get more information.
You can reach IRCC by phone at 1-888-242-2100 or through their website at:
https://www.canada.ca/en/services/immigration-citizenship.html
We offer services for business registrations in Ontario, Manitoba, Saskatchewan, Alberta and British Columbia, as well as incorporation services in British Columbia for non-residents.
If you would like to read more about the options available to new immigrants and non-residents for starting a business in Canada, listed below are references to blogs with information that may be helpful:
Best Businesses in Canada For Immigrants
New Immigrants, Business and Taxation
Creating a British Columbia Incorporation
How To Register A Foreign Corporation in Ontario
Let's get going!
You now have everything in place to begin your own ecommerce business within the Shopify platform.
More info on Shopify
How much does Shopify cost?
If you decide to proceed with Shopify, the month fees start at $29 USD, the midrange is $79 USD and the advanced Shopify cost is $299 USD. To convert to Canadian dollars, you can simply add another 30% to these prices. With each level, they offer a higher level of service to you, the ability for gift cards, professional reports and cheaper fees with their credit card charges, shipping and many point of sale options.
Listing your products
Setting up each product you want to sell is very easy. You can provide the details of each item including the product name, description, any variations on size or colour and the availability to upload pictures for your product line along with pricing of the product, barcode and SKU along with quantity available, country of origin and border code to ship out of your country.
Upload and Import your existing list of products
If you have an existing list of your products, you can simply import or download these items through a CSV file. If available to you, this can significantly reduce the time and effort to bring your products onboard with them.
Don't have a product?
Even if you don't have an existing product to sell, Shopify offers the ability to find products to sell within their platform and give you all of the tools to get your business up and running.
Managing your inventory
You can track your inventory, order new products from the suppliers and keep track of your shipments.
The platform is set up similarly to a very easy to use WordPress website, where the same template exists for all new users and you simply key in the items you wish to sell along with great photos and details. If you have done your research, you will have a listing of keywords to use in your description to increase your exposure to potential clients. Shopify provides tools that allow you to look at how search engines see your product and the keywords you use to bring people to you.
As you get into the trial, you can see that you are able to gain an understanding of who your customers are from your first sale by sexe, general age, interests and additional information. The site also provides analytics if you start selling your products through their portal with pretty elaborate details including sales, online sessions, returning customer percentage, conversion rate and many other insights that would be very helpful for you to see as your business starts and grows.
Advertising
You can operate a portion of your marketing conveniently through their connection to Facebook and Google Merchant Center. You can set up both Facebook ads and Google shopping automatically using apps available Shopify's online portal. Customers can reach out to you directly by using Facebook messenger for any questions or concerns.
Shopify shipping
You can use the internal shipping options provided within the platform instead of requiring a third party. In Canada, you are able to ship directly through Canada Post using the Shopify plans. The shipping labels are available in the Shopify admin or Shopify app and will be charged to you in US dollars. This should save time and effort for your shipping requirements. The shipping costs and shipping rates vary, depending on where you are shipping and the weight of each package.
Dropshipping Store
Dropshipping allows you to buy merchandise from a third party, which is stored by that third party. You are able to order directly from the third party and have them ship directly to your client. This provides the ability for you to order for clients as needed and you don't require your own storage for the product. If you are looking at operating a dropshipping business, the revenues created are typically 20% above costs versus 50% above costs under normal business practices. It may be beneficial to use Shopify's dropshipping when you consider the costs of warehousing yourself against the decrease in revenues.
Marketing Plan
Overall, to have a successful Shopify experience, you must have a marketing plan which enables you as a business owner to use media such as paid advertising and social media to increase brand name and awareness, with the intended result of increased sales. Shopify offers the ability for you to use their platform for creating and managing marketing campaigns via Facebook marketing and Google Shopping. It is also important that you look at external marketing, such as influencer marketing and perhaps using a content marketer to assist you with amplifying your customer reach and sales channels.
Shopify Vs Other Ecommerce websites
There are a number of competitors who offer similar ecommerce businesses to assist you in starting an online store.
If you want to review the competitors, here is a listing of highly ranked store builder platforms including:
We hope you find this blog post helpful. We have attempted to provide an overall view of Shopify and what it has to offer for those of you who are looking at starting an online store.
At Ontario Business Central, we are always looking for useful opportunities and tools to help entrepreneurs in Canada to start and grow their business.
When you are ready to start your new business, we are here to help you register or incorporate your business.
inquiries@ontariobusinesscentral.ca
Toll-Free: 1-800-280-1913
Local: 1-416-599-9009
Fax: 1-866-294-4363
Office Hours: 9:00am – 5:00pm
Monday – Friday E.S.T.
Ontario Business Central Inc. is not a law firm and cannot provide a legal opinion or advice. This information is to assist you in understanding the requirements of registration within the chosen jurisdiction. It is always recommended, when you have legal or accounting questions that you speak to a qualified professional.