How to Choose the Perfect Name For Your Business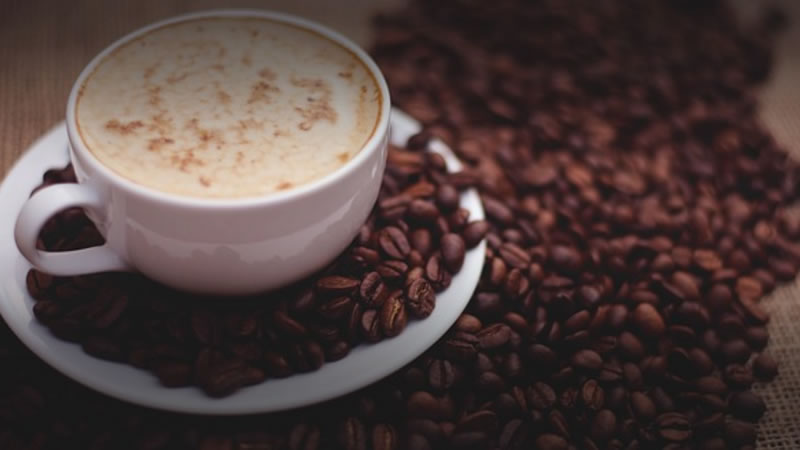 Discover What Your Brand Represents
Create Lists of Keywords That Describe Your Brand
Put Your Words Together To Create A Unique Combination
Online tools to assist you in finding a brand and logo
Research if your Domain Name is Available
What should I call my business?
If you don't know what to call your new business, you are not alone. This is one of the most difficult aspects of starting a business for most people.
We are here to help you to make it easier for you to find a business name, brand and logo to bring your business idea together and have you, in the end, find a business name and domain you love.
Discover what your brand represents
Discovering what your brand represents is key to finding a great name that you'll still love years ahead. Naming your business needs to be done from the inside out. If you know the foundation of your brand, then coming up with a name that sets you apart is a whole lot easier. Plus, while writing about what your brand is, you'll likely come up with more descriptive words that you can use in your name.
Below are some questions you should be asking yourself:
What value does your brand give to other people?
Which three keywords do you want people to associate with your brand?
What is your brand all about? If you're selling something, what is it?
Who is your ideal client or customer?
What kind of mood or tone will your brand convey?
Which brand names do you love?
What value does your brand give to other people?
When considering a business name, what do you want to convey to your potential customers?
Often people will use descriptive words such as quality, fast, warm, honest, ready, speedy, reliance, professional and many others to convey a message with one or two words that lead customers to have a recognizable wording to what you initially want to convey to them. If you choose a wording such as any in these examples, ensure that your business platform is established to facilitate that reflection of your business. If you use speedy, you better be quick!
Which three keywords do you want people to associate with your brand?
These are keywords that may be searched for your specific business or industry. As examples plumbers, plumbing, leaks for a plumbing business or organic, healthy, green for a restaurant. If you make a list of words that are very recognizable within your type of business, this may assist you to find wording you would like within your business name.
What is your brand all about. If you're selling something, what is it?
It is very important for potential customers to see your business name and be able to identify that you are selling what they want. Using generic business names such as enterprises, company, holdings, manufacturing, doesn't offer much to the consumer for what you are selling.
Don't make it difficult for people to understand what your business does. Use your business name as an easy self-promotion for what you do.
Who is the ideal client or customer?
It's important to understand who your target audiences will be for the business. This includes age, sex, interests, location, income, Its important to do market research and to complete a business plan as part of your overall start to your business.
What type of mood or tone will your brand convey?
New business owners should consider is there a feeling or emotion they want to convey with the brand of the business. Word examples such as safe, warm, comfort, healthy, strong, fuzzy, loving, Such words really connect with people. When you consider a business name such as Love Cafe, for potential customers, this name makes you feel warm and that you will be walking in to a place that is soft, comfortable and relaxed.
Which Brand Names do you love?
Take a few minutes and think about brands that come to your mind and what the business owners brand conveys to you. This may assist you in zoning in to understanding your brand and what you want to convey to the world.
Create Lists of Keywords That Describe Your Brand
Take everything you wrote down from section one and pull out all the words that describe your brand. Use those words to think of even more words with a similar meaning.
For example, maybe you want to create an upscale, coffee retail store that inspires your clients to cultivate their own, unique blends. You'll be supplying the different types of coffee beans, Turkish coffee drips and small espresso machines. Some keywords that you could use from the above, upscale, coffee, beans, unique, Turkish, drip, and espresso. Then, we could think of other, related words until we have a long list of options.
Put Your Words Together to Create a Unique Combination
Look at your list of words and start combining them. Separate them into two lists:
1- for adjectives / adverbs
2- for nouns
so that it's easier to pair them up.
This is where you can be creative. Maybe you like a certain word, but want to change it slightly and create your own word. You can also combine two words together. You want to make sure they are readable and easy to pronounce.
Things to keep in mind when selecting your name:
Is it Unique?
Does your name set your business apart from others?
Does it speak to your Brand?
Does your name represent your product or service?
Online Store
Do you ever wonder how the big guys come up with great brands and business names. Here are some tools to give you some great ways to come up with amazing business names and logos for your business.
Online Business Tools
There are a number of online tools to assist you in coming up with potential business names. Please remember that these resources do not reflect whether your proposed business name will be available within the jurisdiction in Canada you will want to register or incorporate. Ultimately, the business name must be approved and accepted by the Provincial or Federal government.
Business Name Generator
These are businesses that will give you all kinds of business name ideas. They offer access to thousands of brand and business ideas to you. Each business or brand name generator hopes you will find a name you like and register the domain and website with them. These tools can be helpful but keep in mind your business is likely to exist in Canada requiring a .ca domain and the business name should be searched in Canada and may not be available within our system. It is very important to quickly see if a name you like is available in Canada. We can assist you to this quickly by completing a NUANS report and a Canadian domain search for you if you determine business name you would like to search for availability.
Business Name Generators to have a look at:
https://businessnamegenerator.com/
https://namelix.com/
https://www.oberlo.ca/tools/business-name-generator
https://www.shopify.ca/
Brand name and Logo
There are companies that offer not only assistance with your brand but also the business puts a logo with the business name ideas they present to you.
Brand Bucket
https://www.brandbucket.com/
This is a great tool to come up with not only some available business names when you submit the keywords but also a visual logo to go along with that business name. Each business name and logo combination has a price tag attached to it. We recommend using this solely for creativity and coming up with ideas and logo design before you proceed to a business that provides logo makers or that you create on your own.
Oneclickname
https://www.oneclickname.com/
The name of the business says exactly what they offer which is a one word identifier for your business. This business offers you names in every different business industry and hopes you will find a name you want and click to pay their fee for that name and logo design. Again, remember the business name and logo will need to be accepted in Canada.
Online images for your business
There are a number of photography websites available online for you to look through thousands of stock images related to any topic. This may assist you in determining what kind of visual you wish to have for your business.
https://www.shutterstock.com/search/online
https://www.istockphoto.com/
Please ensure if you find any pictures you want to use for your online store or website that you pay for the image. You're online presence can be significantly compromised if you use imagery or artwork you have not paid for.
Can you name your business the same as another?
It is never recommended to use the same business name that is already in existence with another business owner. There are a number of things to consider.
Legal – if you use either a same or similar named to an existing corporation or trademark within the same jurisdiction you will operate your business, you may be putting yourself in the position of infringement on an existing business. This may give the original owner, the right and ability to take legal action against you to either change or cancel a similar business name to their business name
Confusion – If you choose to operate a same or similar named business name to one that is already in existence, you may by default be confused with their business.
Advertising/Social Media – the existing business may benefit from your advertising spend in both paid advertising and social media at your expense.
Reputation – whatever the reputation of the existing business or the future reputation of the business, your business may be confused to the good and bad of a business you have no part or control over.
Find out if your business name is available in Canada?
If you now have a few names to search, let's check them in Canada to see if the proposed business name or names are available.
We can complete a pre-search in the NUANS databank within Canada to determine if your proposed name or names are available.
How much does it cost?
The NUANS pre-search is inexpensive and the search results are emailed to you very quickly. To search one company name, the fee is $10 and to search three names the fee is $20.00.
Search your proposed business name to see if it's available. Its quick and easy.
Research if Your Domain Name is Available:
Once you've come up with a name you love, it's time to see if the domain name is available.
Go to Cira or Domains Canada  and type in your domain name.  If it's available, you can immediately purchase it.  If your business name is available but not as a .ca, we recommend you search close alternatives to your proposed domain business name and lock in a domain that does provide the .ca as this is a key identifier that your business resides within Canada.
The domain ending with .com is predominantly used in United States.
Make sure your business name is available as both a business and domain name.
If you wish to have the same name for both the business and domain names. You may want to search both before proceeding to register your business name and commit to the domain. Once you have done this and have ensured the name is available for both, you are ready to register or incorporate your business.
Congratulations you have just chosen a name for your business!
Now you are ready to register your Master Business Licence as a Sole Proprietorship or to complete your Incorporation.
We have assisted new business owners to establish a registered or incorporated company in Canada.
Do what you love and let us assist you to get your business up and running so you can focus on starting and growing your new business.
REGISTER A BUSINESS – $140 to $250
INCORPORATE A BUSINESS $450 to $700
BRITISH COLUMBIA INCORPORATION
We have been assisting individuals with their corporate filings for over 25 years.
Should you have any questions, please feel free to reach out to our staff for additional information and assistance.
inquiries@ontariobusinesscentral.ca
Toll-Free: 1-800-280-1913
Local: 1-416-599-9009
Fax: 1-866-294-4363
Office Hours: 9:00am – 5:00pm
Monday – Friday E.S.T.
Ontario Business Central Inc. is not a law firm and cannot provide a legal opinion or advice. This information is to assist you in understanding the requirements of registration within the chosen jurisdiction. It is always recommended, when you have legal or accounting questions that you speak to a qualified professional.