What are the Best Small Businesses to Start?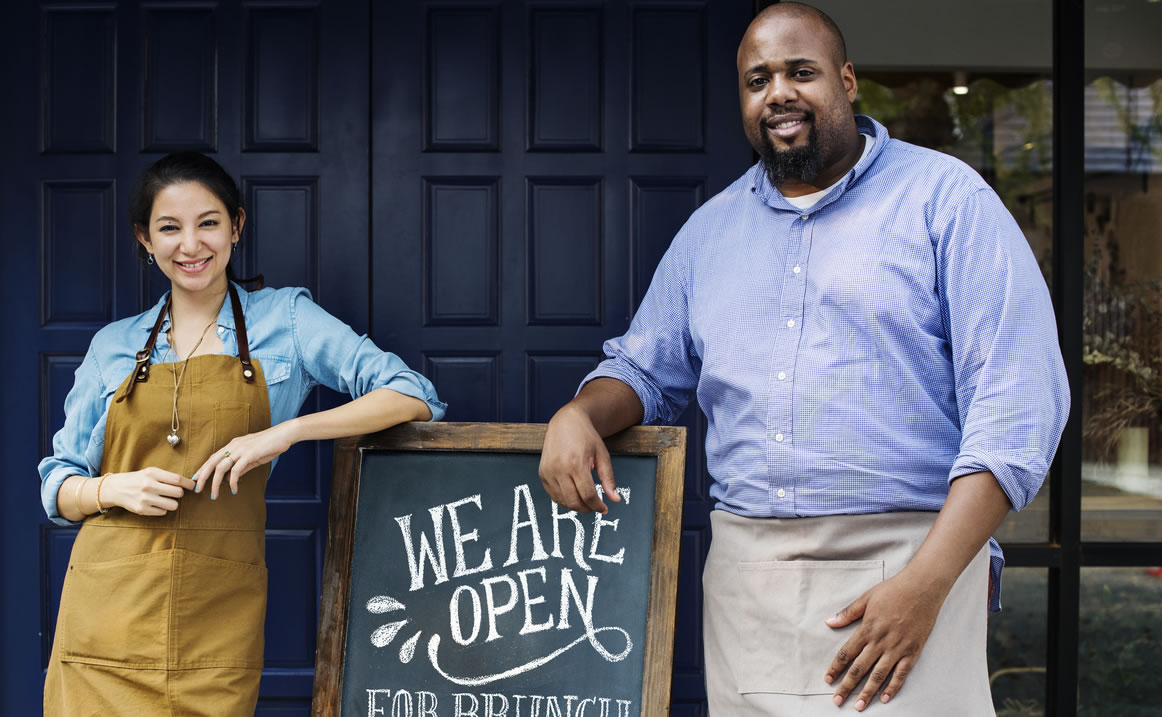 Originally Published: Oct 23, 2019
Starting your own business is an exciting new venture, and you will want to make your leap into entrepreneurship as successful as possible. Quitting your day job to work for yourself is a possibility. Getting started with building a successful startup business starts with a great business ideas. Whether it's the sole focus of your business or just one branch of what you offer, getting in on growing trends can be a great way to jump-start your success.
Trends are always changing, so you will want to consider being open and flexible to expanding the products and services you offer, to stay in line with evolving trends. There are a number of businesses that are currently on the rise, that you may be able to jump into if you have the necessary skills. Regardless of how popular a growing trend may be, remember that building a business will always take hard work, drive and dedication.
What small businesses are trending?
When thinking of great business ideas to start, you will want to consider startup costs, skills and knowledge required, as well as the potential to grow your business. There are different business trends that can be a great starting point for a successful business. Here are some growing business trends that may be great small business ideas:
Care and Support Services
Baby-boomers in Canada now number close to 10 million, as outlined by Statistics Canada. That's over a third of the population that are now either retired or close to hitting retirement. Over 90% of these individuals are opting to stay in their homes for as long as possible, despite health and mobility issues that they may be dealing with. The CBC details the options they are choosing between, including moving to a retirement residence or moving in with other family members.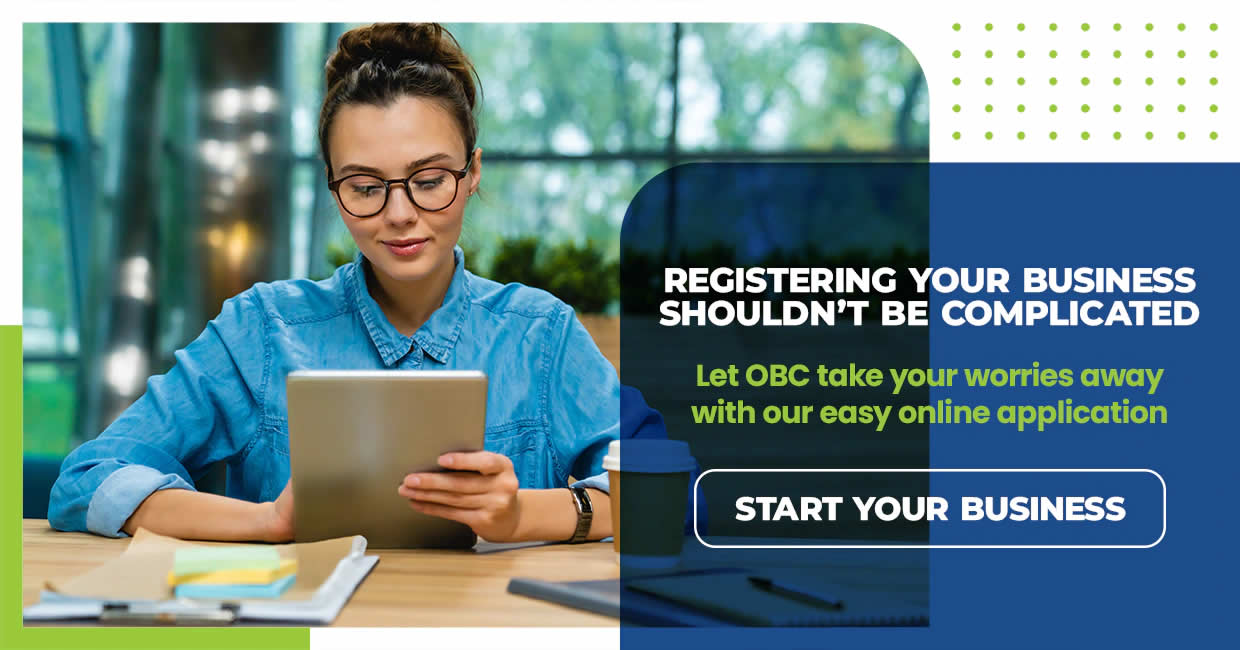 There are a wide variety of services you can offer this population that can offer you the opportunity to create and grow a successful business with services individuals are willing to pay for.
The service suggestions include:
Personal chef
Pet sitting
In-home senior's care
Handy person
If you're interested in providing in-home services for seniors, starting a senior's care business may be a great business opportunity for you. Whether it's assisting with cleaning, laundry and meal prep or providing more nursing-related assistance, in-home senior care continues to be high in demand, with the number of seniors and retirees continuing to grow.
If you are a nurse in Ontario, the College of Nurses of Ontario has established the guidelines for setting up a Professional Corporation in Ontario, which may be a great option for creating your new business.
Specialty Trending Services
Gluten-Free Eating
According to the Canadian Celiac Association, nearly 10 million Canadians are searching for gluten-free products, whether for medical reasons or another reason. The hunt for a wider variety of better tasting gluten-free specialty foods continues to grow year upon year. Even the big chain restaurants are getting in on the trend, offering options to cater to their gluten-free patrons.
In addition to gluten-free eating, there are a growing number of individuals dealing with food allergies and restrictions. Providing a variety of different options that are not the typical gluten-free offerings can help set your business apart from the rest, carving out your niche in the local gluten-free market.
Food Truck 
No matter what town or city you live in, in the last number of years, the food truck industry has become a booming business.  You can offer your unique cuisine to customers in an easy, less expensive way than owning and managing a restaurant. It also provides you with flexibility to working hours and times of year.  Depending on the climate, this business may be more suitable for summer weather conditions.
Skilled Trades
Finding skilled trades people can sometimes be a challenge. It can sometimes take months to be able to get a trades person scheduled to get work completed. Whether it's plumbing, electrical, masonry or other trades, most people generally don't want to wait months to get work done in their home.
Much of this work can also be quite time consuming and involve a great amount of skill and experience, which many individuals just don't have the time and know-how to get done themselves.  If you aren't afraid of hard work and want to work with your hands, creating your own business in a skilled trade can be incredibly lucrative.
When it comes to trades, many businesses rely on positive feedback and word of mouth referrals. If you are trustworthy and are able to provide high quality work for your customers, they will let others know. This can create a snowball effect that can result in a highly profitable business.
Interior Design and Decorating
You may have a talent for interior design and decorating if you are complimented when people enter your home and ask you questions associated with your decor, colour and choices of furnishings.  It takes a special ability and eye for details to be able to bring a room together. If you enjoy designing your space, you may be able to create a business opportunity offering your services to others.
Internet related businesses
This industry continues to boom and has so many business opportunities attached to fulfilling the needs of business owners who for the most part have websites, social media and online advertising which requires supportive businesses in this industry to help their business have an online presence. The e-commerce market has expanded incredibly over the past 10 years where consumers and businesses can buy and sell products and services online.  It is expected that the ecommerce retail sales will double between 2017 and 2021. There are very few, if any, industries growing at the same pace.
There are so many ecommerce business opportunities in this segment of the economy.  And, many of these businesses can have a low cost to start and can be run as a home business. They include the following
Graphic design
Social media manager or consultant
Freelance writer
Web designers
Blog post content writer
Video production
Web development
Digital marketing
Advertising specialist
SEO and search engine ranking consultant
Domain name registrant
If currently, you do not have any special training in any of these areas, there are all kinds of training and supports available to individuals interested in this industry.  For example, Google offers many online training opportunities to those who are interested.
These are just ideas for those of you who would rather work for yourself than to continue working for someone else.
What businesses do well in small towns, suburbs or cities?
No matter where you live, the best idea is to understand the demographics of the population you intend to offer services to.  If the population base consists more of young parents with children, your business opportunities are higher when you support this community with businesses related to child care, dog walking as examples.  If the population base is older individuals, it would be most advantageous to look at business to handle care and personal support to this community.
What businesses are trending for 2020?
The businesses listed are always needed and in 2020 there are additional areas you may want to investigate for business opportunities.
They include:
Digital marketing
Trade specialists such as plumbers, electricians, insulation and hvac
Car sharing business
Car charging stations
Environmental products and services
Lead generation for businesses
What are the most profitable small businesses?
Some of these business opportunities are accessible without much of a cash investment to start and get going in business ownership.
They include the following:
Tutoring for children or teaching english as a second language
Web design
Some other alternatives may require more of a cash investment to start the business but may offer more opportunities and business opportunities.
They include the following:
Courier services
Car sharing
Technical repair business for cell phones
Storage facility
Bookkeeping and accounting
Personal chef and catering businesses
Home energy auditor
Considering starting a business?
It is important that you do your homework and investigation into any business idea you have in mind including taking time to complete a business plan and marketing strategy to start your own business.
There are always start up costs related to opening a business.  Some businesses have a low cost to become operational such as a home based business, where others may need a fair amount of financial support to begin such as a food truck operation.
You may need to take a business loan to start your business so it is important to review your current personal financial abilities to secure a loan if required.  New businesses are never viewed as a good risk for any financial institution for lending so it is important to ensure when you need capital to start your business, you have the personal financial resources to support whatever lending you may require at least initially until the business has solid revenues for a minimum of 2 years.
Starting your own business is a big step, especially if you are quitting your day job.  With getting started, ensure you have or gain the skills and expertise to offer great quality services to your new client base.  Word of mouth has always been and continues to be a very high motivator to having a profitable business.
Ontario Business Central has been helping individuals to start a new business including assisting individuals to register or incorporate their business, providing information and resources for new business owners and supporting entrepreneurs as their business grows.
Small Business Registration:
Ontario
Alberta
British Columbia
Manitoba
Saskatchewan
Incorporation:
Ontario
Federal
Alberta
British Columbia
Manitoba
Saskatchewan
Should you have any questions about registering a business, please feel free to reach out to our staff for additional information and assistance.
inquiries@ontariobusinesscentral.ca
Toll-Free: 1-800-280-1913
Local: 1-416-599-9009
Fax: 1-866-294-4363
Office Hours: 9:00am – 5:00pm
Monday – Friday E.S.T.
Ontario Business Central Inc. is not a law firm and cannot provide a legal opinion or advice. This information is to assist you in understanding the requirements of registration within the chosen jurisdiction. It is always recommended, when you have legal or accounting questions that you speak to a qualified professional.