Should You Register Your Online Hobby Shop?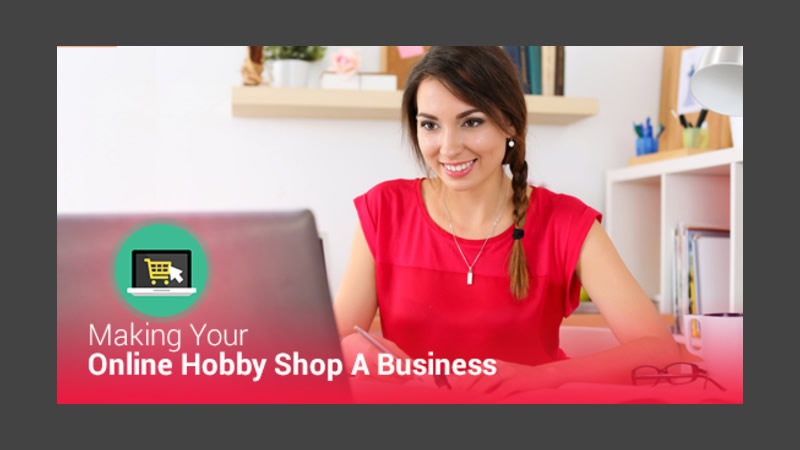 Originally Published: Dec 4, 2015
As the old axiom goes, "If you do what you love, you'll never have to work a day in your life."
Perhaps you subscribe to this idea and have begun to try to monetize your hobby. You registered a domain name, got a website, and have begun selling remote control car parts, model airplanes, or just general arts and crafts online. Perhaps you have had some success in doing this.
The question now becomes, should you register your online hobby shop as a business?
To register or not to register
This ultimately may come down to a question of how serious you are about turning your hobby into a profitable business. If you've merely traded or sold a few items or parts related to your hobby online through your blog in which you write about said hobby, then it might not be necessary to register.
However, if the commerce or business aspect of your hobby has gone any further than that, then yes, you need to register as a business. If you run your business under any moniker that is not simply your own name, then you are required to register your business, and even pay taxes on the money you make.
Benefits of registering
Registering your business is important for tax purposes and possibly for insurance reasons. For instance, if there are any hazards or dangers associated with your business and you are not the sole employee, you will be required to register your business with the Workplace Safety and Insurance Board (WSIB).
Furthermore, by registering your business, you can register your business name, claiming a unique brand for yourself and staying clear of running afoul of any trademark or copyright laws.
Registering your business now may also prove a wise decision down the road. There may come a time when you've reached so much success online that you decide to open up a physical location out of which to operate (other than your home address). This will make that process smoother, and will ensure that no other business was able to register your brand's name before you do.
How to Register
When you register your business, you will need to choose what kind of business you want, a corporation, partnership, or sole proprietorship.
Many online hobby shops will register as a sole proprietorship, but this is not necessarily always the case.
You will also need to register a Business Number (BN), which our team can help you do in a streamlined and easy way.
Registering your business can be a long and complicated process when you go at it on your own, but Ontario Business Central is dedicated to making each step of it hassle free Contact us today to see what we can do for you!