10 Steps to Starting a New Sole Proprietorship or General Partnership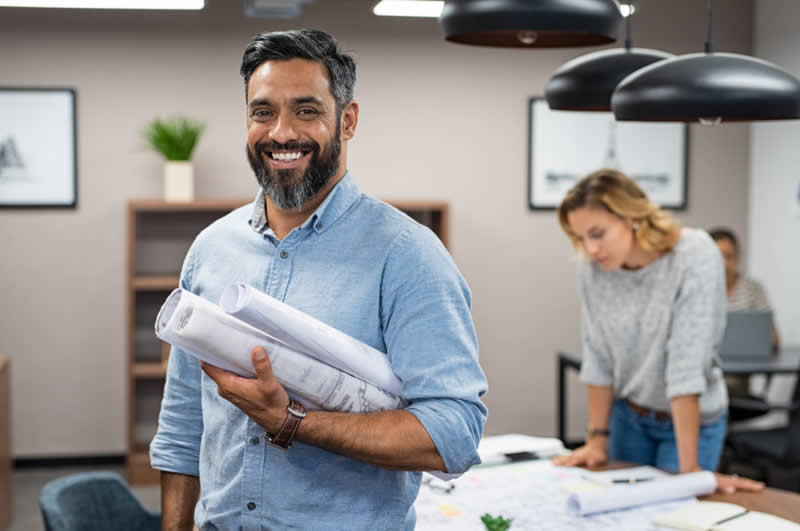 Originally Published: April 1, 2019
Choosing which option to register
Finding a business name
Searching the business name for availability
Information required to establish registration
Tax Account set ups
Business Plan
Business Insurance
Logos & Branding
Banking
Start Your Business
Choosing which option to register
Registering either a Sole Proprietorship or General Partnership is the easiest format to setting up a business in comparison to incorporating. The only difference between a Sole Proprietorship and General Partnership is how many people will be involved in the business. If the business has only one owner, the Sole Proprietorship is the proper registration. If the business has two or more owners, the General Partnership is the proper registration.
A couple of points regarding these registrations, if you are operating under your own personal first and last name, you are not required to register the Sole Proprietorship as a single business owner. A Sole Proprietorship cannot appear to be more than one person, so be careful with wording such as 'and associates' or 'partners' within the business name.
If registering a General Partnership, it is recommended that you look at completing a Partnership Agreement so the terms between the 2 or more individuals are understood prior to starting the business.
Neither the Sole Proprietorship or General Partnership can use legal endings such as Inc. or Ltd. as these legal endings are only available for incorporating businesses.
2. Finding a Business Name
A suggestion to begin the process of determining a business name is, not to make people think or wonder what you do, sell, or produce. It is key to put descriptive wording within the business name, which allows the consumer to easily understand what your business offers from the first view of your business name. Examples of this are painting, café, tech, remodeling, construction, or nursery.
There should be one or two words within the business name that are unique to you or your business and this word or wording is the first identifier for your business and can be viewed as your grounding word or words that separate you from any other business. Examples may be your last name, geographical location, a coined or made up word or words or examples such as mobile, 24 hour, speedy,
If your business is carrying on more than one business within what you do, it may be best to operate more than one business name to zone in on each specialty. For example, you may operate a bakery but specialize in cupcakes and butter tarts. Perhaps think about registering different business names to attract those individuals interested specifically in each item and have the ability to do some branding and promotion around more than one product or service.
3. Searching the Business Name for Availability
When you have one or more names in mind, to see availability in comparison to existing businesses, the cheapest thing to do is to complete a google search and see if you find a similar or same name come up. If so, it's a quick choice to move on to a different name. If you find a name that appears to be available on google, a great option is to search the business name within the NUANS presearch databank. This databank lists Sole Proprietorships, General Partnerships, Incorporated businesses and Trademarks within a number of jurisdictions including Ontario and Alberta and can be searched by search houses including ours. If you would like our assistance, here is the link to search the business name prior to registration.
A significant point to keep in mind when registering a business instead of incorporating is that the business name does not have name protection. If name protection for the business is important to you, you may wish to consider incorporating your business. If you wish to learn more about the incorporation process, specifically within Ontario, here is a link that provides the "Incorporation Learning Centre" as a guide to assist you.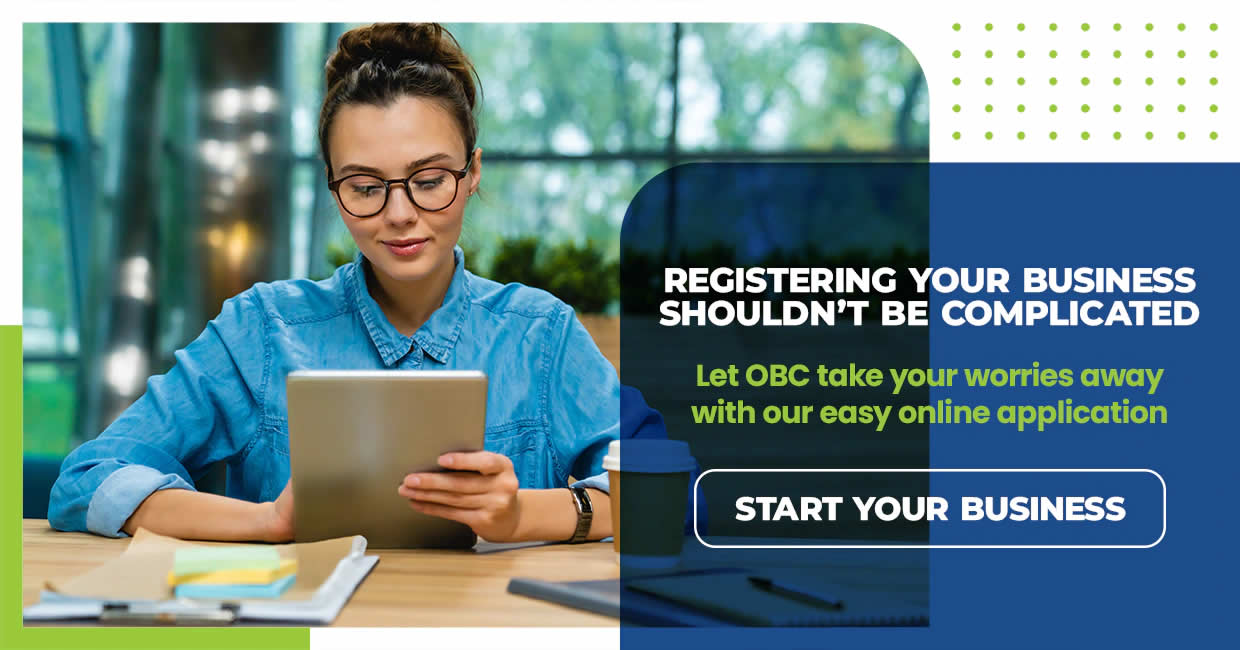 4. Information required to establish registration
The information required to start a Sole Proprietorship or General Partnership is pretty simple. You are required to provide the following information:
Name of business
Business Address (home address can be used)
Business Mailing Address (if different)
Legal name of owner/s
Address of owner/s
Business Activity (what you will be doing with the business)
5. Tax Account Set Ups
At the same time as you register the business, you may also wish to set up tax accounts if required. If your business from inception will easily earn $30,000.00 or more within the same year, you may wish to set up the HST account. It is not a mandatory tax set up until you earn the $30,000.00 from January 1st to December 31st within the same year. Payroll is only required when you will have employees working for you. The payroll is not to be set up for the owners of the business. WSIB, available solely in Ontario, is required if you have employees working for you who could become physically injured while working.
6. Business Plan
In most cases, a Business Plan is not required unless you are looking for financing. But, it is always a useful tool to build a roadmap from the first day of your business forward including goals, tasks, projections, timeframes and, above everything else, where you envision your business to go. This will be updated as you go along with the operation of your business but is a great way to maintain your focus and track your accomplishments. There are many online templates available if you wish for a structured plan or you can simply write down a list of items as required.
7. Business Insurance
It is a simple fact that owning and operating a business puts you at risk of being sued. Another factor to consider with having a Sole Proprietorship or General Partnership, is that the business liability or risk falls solely on the owners directly. Unlike an incorporated company where there is a separation between the business risk and the personal responsibility assumed by the risk, with either the Sole Proprietorship or General Partnership registrations, you have no protection personally from anything that happens with the business. With an incorporated company, there is a separation between business risk and personal responsibility, but with either a Sole Proprietorship or General Partnership registration, there is no personal protection from anything that may happen with the business. It is also highly recommended you have business insurance to protect your personal assets.
8. Logos and branding
Outside of choosing a business name, deciding on a logo can be a very creative and fun part of starting your business. The logo provides some kind of symbol to associate to your business name. There are software programs you can use to assist you with creating your own or you can hire a company to do this for you, typically at a pretty reasonable rate.
9. Banking
There are a number of banks to choose from when it comes to opening your business bank account. You may want to find a branch (regardless of the financial institution you choose) where there are a high number of current business owners. It may be to your benefit, from the beginning of your business banking experience, to deal with a branch and staff that are accustomed to the requirements and concerns of business owners, versus the more common residential branch. When you are ready to go to the bank to open a bank account, remember to bring along a copy of the registration and photo ID for easy establishment of the account. Consider what types of accounts you will require and whether you will want to obtain access to credit or merchant services for credit card use by clients.
10. Start Your Business
We hope this article assists you in gathering some information related to getting your business starting, along with some tools that you find helpful.
If you would like further information, please feel free to reach out to any of our staff who are always here to assist entrepreneurs to start their new businesses. Ontario Business Central has been assisting individuals wishing to establish an Ontario Limited company for the last 25 years. Our mandate is to help individuals who wish to become entrepreneurs and our sole mission is to provide an easy online platform to begin your dream of business ownership.
inquiries@ontariobusinesscentral.ca
Toll-Free: 1-800-280-1913
Local: 1-416-599-9009
Fax: 1-866-294-4363
Office Hours: 9:00am – 5:00pm
Monday – Friday E.S.T.
Ontario Business Central Inc. is not a law firm and cannot provide a legal opinion or advice. This information is to assist you in understanding the requirements of registration within the chosen jurisdiction. It is always recommended, when you have legal or accounting questions that you speak to a qualified professional.