How To Start A Cleaning Business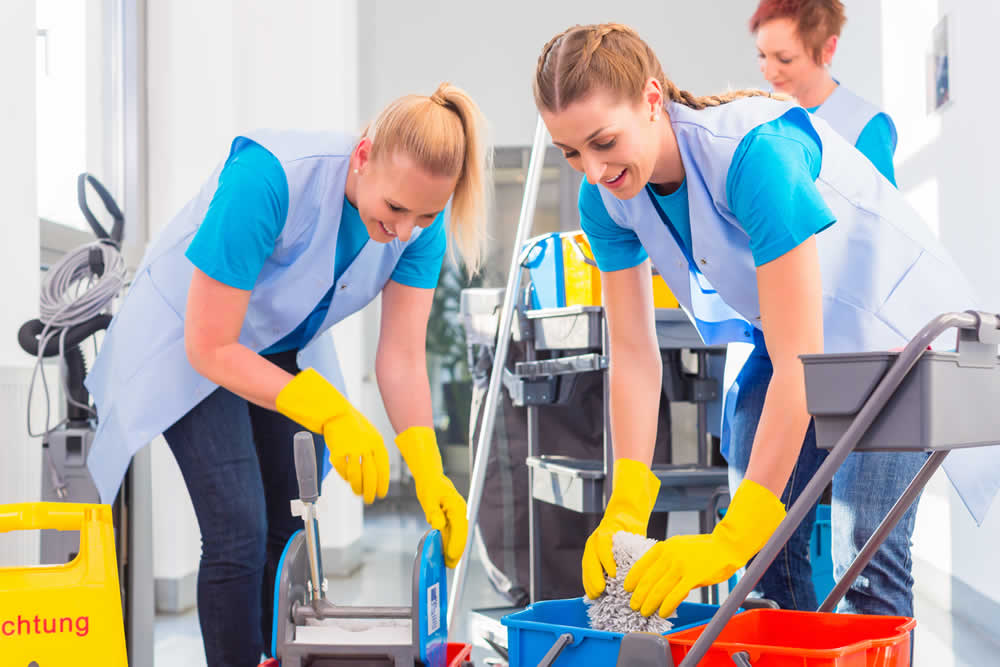 Original Post Date: November 14, 2016
There are endless opportunities for success when starting a cleaning business. If you're passionate about creating a clean space for home and business owners and are committed to being your own boss, starting a house cleaning or commercial cleaning business may be an excellent opportunity for you. Let's take a look at how to start a cleaning business from scratch and some important information to keep in mind.
How To Start Your Own Cleaning Business
One of the most significant barriers to entry for many those wanting to start a business is the startup cost. If you are looking at some of the cheapest business ideas to start, a cleaning business is a great option. The list of things needed to start a business cleaning is minimal. You can start off small with limited supplies and then build your supplies and cleaning equipment as your business grows and . Other than your cleaning supplies, the only other thing required to start is either a business registration or incorporation.
Register Your Cleaning Business
One of the first things you will want to do when starting your cleaning business is to either register or incorporate the business. In Ontario, you have the option to register your small business as a general partnership or sole proprietorship. It just takes a few simple steps to get started, and Ontario Business Central can help get it all set up for you!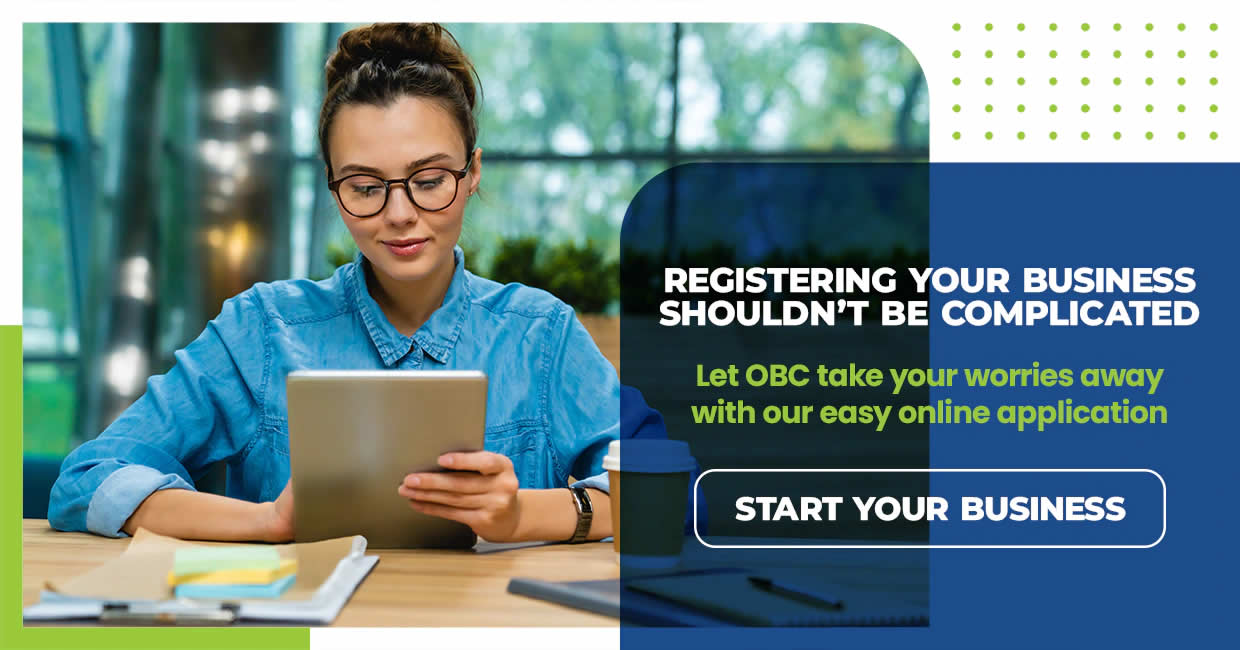 You'll need a great business name that you can brand to potential clients and that is both memorable and gives people a good idea of what cleaning services you offer. It's important to do a NUANS name search or an Ontario Business Name Search to see if there are any existing business names that are similar before registering, both to ensure that you're using a unique business name and to confirm that you are not infringing on a protected business name. Business licenses in Ontario are valid for 5 years, and a renewal is filed every 5 years to keep the registration active.
Alternatively, you have the option to incorporate the business, where you will create a limited liability company, have name protection for the business, and a continual registration without the need for renewing. In this case, a NUANS report is needed to reserve your corporation name, and a pre-search is still recommended beforehand.
We can assist with registering your cleaning business or incorporating it into a number of provinces. You can find our easy online forms using the links below, where you can submit your information in just a few simple steps, and start a cleaning business quickly and easily.
Decide On Your Services
There are a variety of cleaning services you can offer depending on your target market. Cleaning companies can provide anything from maid services, commercial and residential cleaning services, or carpet cleaning, for example. Deciding on which services you'll provide will help you effectively target potential customers. For example, are you looking to start a house cleaning business or a commercial cleaning business? Regardless of whether you are cleaning customers' homes or providing office cleaning, you will want to maintain a professional appearance, show up on time as scheduled and complete the task efficiently and professionally. Determining the type of cleaning services to provide will help you create an effective marketing strategy and business plan.
There are a number of different niches in the cleaning industry, including:
Residential cleaning
Green cleaning business
Office cleaning services
Window cleaning
If your business structure is registered as a corporation and you wish to operate several cleaning companies to offer different cleaning services – for example, one branch as a commercial cleaning business and another branch as a residential cleaning business – you can register multiple business licences under your corporation as tradenames. The ability to register a tradename is one of the benefits of incorporating your cleaning business, and allows your corporation to operate using different business names. 
Plan Your Business Operations
Operating your cleaning business has many components, from pricing to suppliers and regulations. Some essential components to consider include:
Pricing: Decide on the services you would like to provide to clients and for what price. For example, you might include dusting, sweeping, and surface cleaning as part of your basic cleaning package, but you can offer clients extras such as drape cleaning and laundry for an additional cost. You may choose to provide services at an hourly rate or a flat per cleaning job.
Permits and Regulations: Ensure your cleaning business complies with any applicable regulations. Handling chemical cleaning supplies might require you and your employees to be trained in the Workplace Hazardous Materials Information System (WHMIS). As well, ensure you have acquired any municipal, provincial or federal permits needed for specific cleaning equipment or cleaning supplies.
Location: Cleaning business owners often choose to operate their business from home due to the nature of cleaning services. Running your business from home can help keep the startup cost down. But, if you choose to open an office location, ensure it serves as a functional space to store supplies, do repairs and operate your business, as clients will rarely come to your business location. If you are operating from your home, you may want to look into your homeowners insurance to see if your business activity will impact this.
Transportation: You or your team will need to go to your client's home or office, for example, and many cleaning business owners brand their vehicles with the business's logo. Ensure transportation for you and your employees is safe and functional while also promoting your business. You may want to consider looking into auto insurance, business insurance and liability insurance, to protect yourself and your business. As a sole proprietor, any liability for the business would fall on you personally, so it's important to ensure you are protected with sufficient business insurance.
Suppliers: You'll also need to find a supplier for your cleaning products, such as vacuums, brooms, transport carts, chemical cleaning supplies and more.
Business Bank Account: Once you are registered or incorporated, you can open a business bank account to help keep all of your transactions organized and separate from your personal transactions. You may also be able to apply for a business loan or financing to help get your business off the ground. The bank will request a copy of your business licence or Articles of Incorporation to open a business bank account, credit card, etc.
CRA Tax Accounts: When you start your business, the CRA will automatically generate a Business Number (BN), which is used as your tax number when submitting tax forms. If any additional CRA accounts are needed, you will use this BN to register these. These can include HST registration and payroll registration if you are hiring employees. You may not need these right away, but as you grow your business it may be necessary to get these registered.
Marketing Strategy for Your Cleaning Business
To start your business, you will need to focus on obtaining potential clients through marketing your cleaning business in some form. Whether through social media, word of mouth or some other form, getting the word out there about your new business is essential in building your successful business and finding your customers to grow your business. Once the business name is registered, you can develop your marketing strategy, create marketing materials, set up your social media accounts, create a Google My Business profile, and establish your website. Ontario Business Central offers domain registration services, where we will search the domain name and, if available, register it for you to begin setting up your website. A solid online business presence is one of the keys to growing your successful cleaning business.
Whether you're opening a maid service, commercial cleaning business, a niche cleaning business or any other cleaning venture, the above information will help you to be successful. Ontario Business Central has been helping individuals to start a new business, including assisting individuals to register or incorporate their business, providing information and resources for new business owners and supporting entrepreneurs as their business grows.
Small Business Registration:
British Columbia Business Registration
Manitoba Business Registration
Saskatchewan Business Registration
Incorporation:
British Columbia Incorporation
Should you have any questions about registering a business, please feel free to reach out to our staff for additional information and assistance.
inquiries@ontariobusinesscentral.ca
Toll-Free: 1-800-280-1913
Local: 1-416-599-9009
Fax: 1-866-294-4363
Office Hours: 9:00am – 5:00pm
Monday – Friday E.S.T.
Ontario Business Central Inc. is not a law firm and cannot provide a legal opinion or advice. This information is to assist you in understanding the requirements of registration within the chosen jurisdiction. It is always recommended, when you have legal or accounting questions, that you speak to a qualified professional.