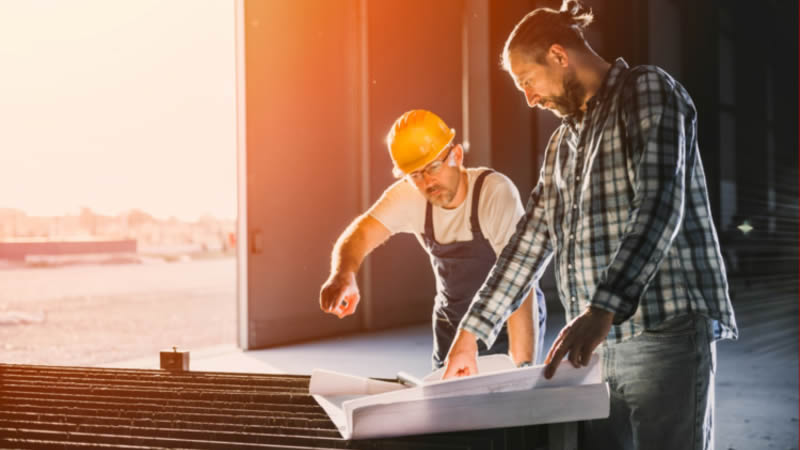 The construction business is booming and the demand for skilled entrepreneurs within this industry is incredible. One of the most commonly asked questions we have here at Ontario Business Central is "How do I start a construction company in Canada?". In this blog we have listed 10 easy steps to help you in this new journey of starting a Canadian construction business.
If you are interested in making the transition into ownership within the construction industry, now is a terrific time to get started. The economy continues to have growth and where there is growth, there is opportunity! Becoming a business owner in the construction sector has never been easier. 
10 Steps to Starting a Construction Business
There are a number of items to consider when starting any business in Canada. Within the construction industry, there are unique considerations aside from the overall business start up. Let's start with the universal requirements when starting a Canadian construction business in Canada. 
1- Type of registration
Setting up Business
Congratulations you have decided to become a new business owner! One of the first items you will focus on is to establish the business license legally. You can either register a small business or incorporate. There are pros and cons to each option. Listed below is a simple comparison between the two options.
Limited Personal Liability
With a Business Licence, you are personally liable for the actions of the business you own.
With an Incorporated company, the business itself is a separate entity from you and has its own liability risk separate from you as an individual.
Name Protection
A business license does NOT have name protection. If another business chooses to operate a same or similar name to your business name, they can with no opportunity for you to seek infringement.
With an incorporated company, you do have name protection for the exact same business name. If someone incorporates or registers a business name that is similar after you have incorporated, you may be able to seek infringement. If this occurs, it is always beneficial to obtain an opinion from a lawyer on infringement.
Tax Advantages
A business licence is taxed at a personal income level. When you register a Business Licence, the business is automatically considered part of your personal tax account.
With an incorporated company, because the corporation is a separate entity from you as an individual, the corporation has its own tax account separate from yours. This requires you to complete both a personal and corporate tax return each year.
Length of Registration
In Ontario a Business Licence is valid for 5 years. When the end of 5 years is approaching, you can renew the licence for an additional 5 years, or the Province of Ontario will automatically cancel the registration.
In Alberta and British Columbia, the Business Licence is valid indefinitely and remains active unless it is dissolved.
In Saskatchewan and Manitoba, the Business License is valid for 3 years. Approaching the 3 year mark, it can be renewed for another 3 years, or the Province will cancel the business license registration automatically.
Once you register an Incorporation, it is continual. In Ontario the corporation has no yearly filings. Alberta Incorporation, Saskatchewan Incorporation, Manitoba Incorporation, British Columbia Incorporations and Federal Corporations must file an annual return to remain active.
2- Industry Regulations and Licensing:

In the construction sector, there are specific licensing requirements for certain trades or type of construction. In each Province, you can check with the College of Trades or their equivalent to gain insight on the regulations for construction companies.
Some examples are: Electrical Business, Plumbing, HVAC, etc…
With certain cities you may also require municipal licensing. To ensure you are meeting the municipal requirements, You can verify with your town hall to make sure you are following their guidelines for construction companies.
3- Health and Safety Obligations
When registering your business, you want to make sure that both you and your construction workers are protected. With many trades, Workers Safety boards are mandatory registrations. It is recommended to contact them to ensure complacency.
4- Associations
A very helpful tool with this industry for top contractors is to join relevant associations for help, advice and support. Many of these associations also keep you updated on changes within the industry, safety guidelines like building codes and many other resources. Some popular associations are the Canadian Home Builders' Association, Ontario General Contractors Association and the Canadian Construction Association.
5- Insurance

In order to protect yourself as a business owner and to protect your business, it is recommended to contact an Insurance company and obtain coverage for construction companies for things such as general liability, vehicle and property insurance. Some industries require specific insurance such as workers' compensation insurance, unemployment and disability insurance. An insurance agency will be able to assist and advise on which is required for your specific business.
6- Goals For the Business
Have business goals! This helps envision a future and motivates you to work towards those goals. Don't be afraid to re-evaluate as you go. A simple goal may be to start with residential construction in hopes of gaining some experience, to eventually transfer over to commercial buildings where the profit margins may be higher. Another goal may be to start with a small crew and work your way to managing many construction workers or becoming a construction management company. There are many different avenues you can take or adjust as you grow with your business. 
7- Marketing
Have a marketing plan and budget!! Many businesses do not take this into consideration, and it can really affect your business. A good start is to understand your industry and define your optimal client base. From this information, you will be able to put a marketing plan in place and work on how to bring those clients in.
8- Business Plan /Growth Plans
Setting yourself up for success includes having a business plan. This can include, but is not limited to, having review schedules, strategy summaries, responsibilities of all employees, financials (sales, cash flow, costs, and expenses), project management, type of construction work, milestones…etc. This plan can change organically as the business grows or can be revised when you wish.
9- Location
Choosing a location will depend on your needs, you may wish to operate out of a home office or from rented or purchased building(s). Additional things to consider will be:
Do you need additional space for storage (ex: materials)?
Do you need space to create or for machinery?
Do you need a public office for customers to walk into?
Is it easily accessible?
Is it safe/clean?
10- Maintenance
A commonly overlooked aspect of having a Canadian construction business is ensuring all records stay up to date as the business grows and changes. Whenever you have changes like address or director changes, it is mandatory to file a notice of change within 15 days. It is important to keep all records up to date. If you have a small business registration it is also important to update any address changes as needed. 
This is an exciting and great time! Starting your own business in the construction sector can be extremely rewarding and profitable. Remember a mighty tree starts from a seed.
We at Ontario Business Central Inc., have been assisting clients for 25 years to complete new businesses and incorporations. If you wish to proceed, see links to proceed below.
REGISTRATIONS
INCORPORATIONS
If we can be of assistance, please feel free to reach out to our staff for any clarification or assistance you may require.
[email protected]
Toll-Free: 1-877-306-9458
Local: 1-416-599-9009
Fax: 1-866-294-4363
Office Hours: 9:00am – 5:00pm
Monday – Friday E.S.T.
Ontario Business Central Inc. is not a law firm and cannot provide a legal opinion or advice. This information is to assist you in understanding the requirements of registration within the chosen jurisdiction. It is always recommended, when you have legal or accounting questions that you speak to a qualified professional.

Natalie is the operations manager at Ontario Business Central with over 10 years of experience as a corporate specialist.  Natalie has vast knowledge and experience with all services provided at OBC and has taken on more complex corporate structures such as Articles of Continuance, Articles of Revival, and Supplementary Letters Patent. She also provides extensive assistance to foreign corporations registering in Ontario.  Natalie operated her own business and understands the world of entrepreneurship, the commitment, blood, sweat and tears involved in starting and growing a business. She is committed to helping others start their dreams of owning a business and helping to make it a reality. Natalie is a dedicated individual who believes the client comes first. To speak with Natalie, reach out by email or phone – [email protected] | 1-416-599-9009 ext. 221. You can also follow Natalie on LinkedIn.