We are often asked how to change from an existing Sole Proprietorship to an Incorporated company. 
First, congratulations. Your business has grown or changed to a point where incorporation is a better option for you moving forward. 
To switch from the Sole Proprietorship to an Incorporated company is easier than you think. 
Can I use the same business name? 
Yes, if you wish to use the same business name as you are currently operating, you will simply need to add a legal ending to the business name from these six options: 
Inc.   2. Incorporated 3. Ltd. 4. Limited 5. Corp. 6. Corporation
With incorporated a company, a NUANS report is required. This report shows similar names to your proposed corporate name and will display your current Sole Proprietorship. We will ask you to confirm the Sole Proprietorship displayed within the NUANS presearch databank is yours. As long as no other existing businesses appear to be conflicting, we simply proceed to incorporate. 
What else is required to Incorporate?
The required information to incorporate is very similar to the information you have provided to register your Sole Proprietorship. 
business address
your legal name and address
share structure (we provide the options of either 1 or 2 classes of shares for you to choose from or you can provide your own structure.)
minimum and maximum number of directors (this is a overall view, most businesses choose a minimum of 1 and maximum of 10 directors to leave room for expansion or reduction of directors over time.
your telephone and email address (this is solely for us to be able to communicate with you) 
Can I add another person to the incorporation? 
Yes, if you wish to add someone to the incorporation as a director who was not part of your original business, now 
How long does the process take?
We offer same day Incorporation services Monday Thru Friday with orders submitted before 3 PM. If you need assistance, we are available every weekday 9:00 am to 5:30 pm. 
Complete an Ontario Incorporation
Complete a Federal (Canada) Incorporation
If you want to know the difference between an Ontario and Federal Incorporation, check out our blog for additional information. 
What will I need to change after the Incorporation has been completed?
bank account – incorporating puts your business in a new business category with most banks. A new bank account may be required
Cheques – new cheques will be needed with the business name including legal ending
tax accounts – HST, payroll, WSIB, etc will need to be set up or changed
business cards – to reflect new corporate name
letter head – to reflect new corporate name
logo – if business name is listed
storefront/signage 
What do I do with my Sole Proprietorship after Incorporation has been completed? 
It typically will take a week or two to get everything set up for the new corporation including bank account, cheques, business cards etc. Once completed, you will want to cancel the current registration to put an end date to operation of the registration. If you have existing HST, WSIB, payroll accounts with the registration, these should also be cancelled and set up under the new incorporated company. 
Besides assisting you to complete the new incorporation, we can also complete the cancellation of your current Sole Proprietorship. 
To use our services to complete an incorporated company, here are the links to either an Ontario or Federal Incorporated company. 
Complete an Ontario Incorporation
Complete a Federal (Canada) Incorporation
Ontario Incorporation Vs. Federal Incorporation 
Both jurisdictions for incorporation offer the following:
Separate entity from individual owners
Limited personal liability
Tax rate advantages
Greater access to capital
Continuous existence
Name protection within jurisdiction
The differences between the two jurisdictions available for incorporation are as follows:
Ontario Incorporation

Higher start up costs, government fee $360
One mandatory filing after incorporation
Less formalities
Business name protection in Ontario only
Limited foreign recognition (Ontario)
Easier name acceptance

Federal Incorporation

Lower start up costs, government fee $200
Yearly mandatory filings @ $50 per year
More formalities
Higher name protection within Canada
Higher foreign recognition (Canada)
Business name must be accepted by federal examiner
There are advantages and disadvantages to both legal entities. Depending on the importance of name protection within Canada, name accessibility to register the corporation in other Provinces, the interaction of foreign individuals/corporations, the administration requirements each format of incorporation has its merits and limitations.
**OUR INFORMATION IS SIMPLY A GUIDE TO ASSIST YOU. WE ARE NOT A LAW FIRM NOR AN ACCOUNTING FIRM.**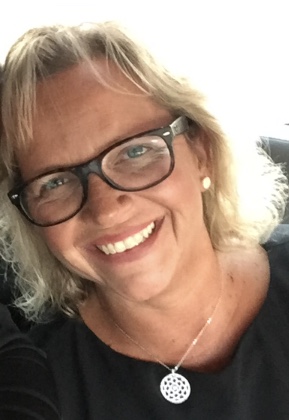 Laura Harvey is an entrepreneur herself as the owner of Ontario Business Central Inc. Her passion has always been about supporting the entrepreneurial spirit and advancement within Canada.
Laura authors in-depth blogs for Ontario Business Central assisting entrepreneurs and business owners to start, manage and grow their businesses. She has almost 30 years of expertise as a corporate specialist and 25 years of being an entrepreneur. Laura has the unique position of supporting a community that she also belongs to. She walks the walk right along with you.
You can find Laura on Linkedin and Twitter.
https://twitter.com/OntarioBC
https://www.linkedin.com/in/laura-harvey-362b2740/