How to Protect My Business Name
Originally Published: Oct 15, 2018
There is a common misconception that when you register a business, the business name automatically has name protection. This is not true. If you register a Master Business Licence, Sole Proprietorship, General Partnership, Partnership or Tradename (operating name) under an existing corporation, these do not have name protection.
Incorporation – Name Protection
If you incorporate a business, you will have name protection exclusively for that exact business name within the jurisdiction in which you incorporate. Each Province is different in their way of managing name protection, so I will provide a few examples specifically to assist you with commonly incorporating jurisdictions.
Ontario Incorporations
When you incorporate within Ontario, the Articles, whether filed electronically or manually, are reviewed by a Provincial examiner. Part of the filing requirement is an Ontario biased NUANS report. The report provides a 6 page listing of similar small businesses, incorporated companies and trademarks to your proposed name. The Provincial examiner reviewing the NUANS report with your Articles of Incorporation is solely looking for an exact name match with an existing business. If you are incorporating Staple Holdings Inc., the NUANS report is reviewed for this exact name. If the name is not found as exact, the Provincial examiner will allow the business to proceed through the incorporation processing. If there is a similar named business such as Staple Holdings Ltd., where the only variance is the legal ending to the business name, the Provincial examiner will allow the name to proceed through the incorporation process. The Ontario government is hands-off with providing an opinion or giving any name protection to businesses outside of the exact business name, including legal ending.
In completing an Ontario Incorporation, you will have name protection for the business but solely within Ontario. Any other jurisdiction in Canada or elsewhere is excluded from the protection.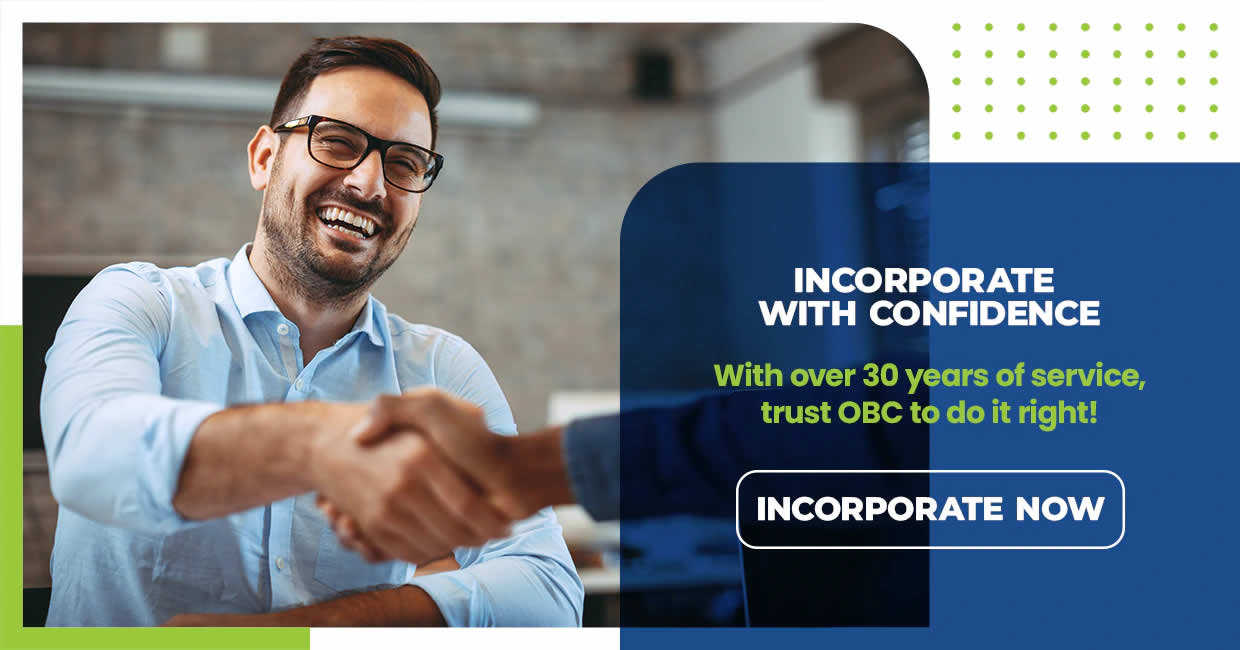 Federal or Canada Incorporations
When incorporating at the Federal level, the Federal examiners are much more proactive and involved in the availability of name protection within their jurisdiction. As with the Ontario government, the Canadian government reviews the incorporation documents and NUANS report and compares within the report any name or names that they deem may conflict with your proposed business name. In this circumstance, where there are conflicts, either proof that the business is not in the same industry or consent from the existing business may be required. By completing a Federal incorporation, once you have gained acceptance of your proposed business name, the name protection may be considered much higher than any of the Provincial incorporation counterparts.
British Columbia Incorporation
The B.C. Provincial examiners are proactive at reviewing and accepting business names within their jurisdiction. The NUANS report is not mandatory, although recommended, for viewing within this jurisdiction. The British Columbia government has their own "name reservation" requirement within B.C.'s own system. You can provide up to 3 names for review, and the Province determines which name, in order of preference, they will accept for incorporation. When the B.C. incorporation is complete, the business name has name protection solely within the jurisdiction of British Columbia.
Overall Protection
When incorporating your business in the specific Province or Territory your business will operate within, your business name will be protected within that Province or Territory.
Alternatively, when you incorporate at the Federal level, you are able to bring your incorporation into whichever jurisdiction your business operates, and receive name protection. This provides as much protection to your chosen business name outside of trade marking the business name.
Name protection and branding have become a crucial part of a business operation and reputation.
If you require additional information, please feel free to contact our office and speak to any of our staff about incorporating your business. We, at Ontario Business Central Inc. have been helping new and developing business owners to complete their business set up for over 25 years.
Our business is to assist you with yours!! If you wish to proceed with any of the above corporations, see links below to process.
British Columbia Incorporation Online
Should you have any questions, please feel free to reach out to our staff for additional information and assistance.
inquiries@ontariobusinesscentral.ca
Toll-Free: 1-800-280-1913
Local: 1-416-599-9009
Fax: 1-866-294-4363
Office Hours: 9:00am – 5:00pm
Monday – Friday E.S.T.
Ontario Business Central Inc. is not a law firm and cannot provide a legal opinion or advice. This information is to assist you in understanding the requirements of registration within the chosen jurisdiction. It is always recommended, when you have legal or accounting questions that you speak to a qualified professional.