Professional Incorporation Ontario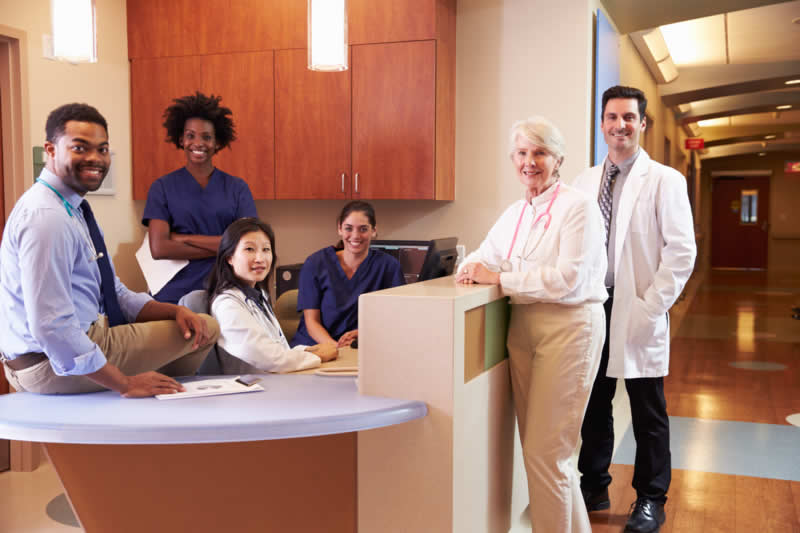 The Ontario government introduced Professional Incorporations in 2000 as an option for those who hold a professional designation to incorporate their practices. A Professional Incorporation in Ontario allows for many of the same tax advantages and other benefits that other incorporations have access to. With a Professional Incorporation, however, the personal liability associated is not limited through the corporation.
A Professional Incorporation in Ontario is designed specifically for individuals who hold professional designations within the Province of Ontario, including Lawyers, Accountants, Chiropractors and others. For more information on each governing body, you can use the links below:
Professional Colleges and Governing Body Links
Naming Your Professional Incorporation
Professional Incorporations in Ontario have certain regulations that they need to follow when naming their business. It is always best to refer to your governing body for any naming rules they have regarding Professional Incorporations in Ontario. Generally, the Professional Incorporation must include 3 elements:
1. Reference to the individual or individuals' personal name
Ex. John Smith, J. Smith, Smith, etc.
2. Indicate the professional designation
Ex. Medical, Dentistry, Chiropractic
3. Have the legal ending Professional Corporation or Société Professionnelle
Ex. John Smith Medical Professional Corporation
Reserving the name of your Professional Incorporation
Incorporations are given name protection within the jurisdictions they are incorporated. This includes Professional Incorporations, which must complete a NUANS name reservation before the incorporation can be completed. When the NUANS reservation is included with your Professional Incorporation package, Ontario Business Central will first pre-search the name and send the results for your review. Once you have had the chance to review results and approve the name, we will process the NUANS name reservation and proceed with the incorporation documents.
Completing Your Professional Incorporation
Ontario Business Central can assist with completing your Professional Incorporation, taking you through each step of the process with ease. You will be provided with a draft copy of your Articles of Incorporation for your review before it is filed and completed. This allows you to take the draft to your governing body, lawyer or accountant to review and ensure everything is in order before being completed.
Our Professional Learning Centre has lots of information to help you get a better understanding of establishing your Professional Incorporation in Ontario.
Advantages of Creating a Professional Incorporation
Name Protection for Business Name: Your Professional Incorporation name is protected within the jurisdiction you are incorporated.
Incorporation Never Expires: Once a corporation has been completed, there is no need to renew or re-register. It will have continual existence until it is cancelled or dissolved.
Adding Operating Name/s: If you wish to operate more than one business or multiple locations, you can add additional business names under your existing corporation.
Potential Tax Advantages: There may be tax advantages to incorporation. A corporation in most cases has lower tax levels than any individual tax bracket, and taxes are filed separate from the individuals on file for the corporation.
Disadvantages of a Professional Incorporation
Compliance: Governing bodies will typically request annual requirements to be met in order for the Professional Incorporation to be in compliance. Generally the governing body wants to receive a Certificate of Status or Profile Report annually to ensure the corporation is still in good standing.
Costs: Start up costs for a corporation can be higher than other options for registering a business, which can be approximately $700.
Tax Filing: Corporations are considered separate entities, and as such must file separate tax returns. The individual shareholder must file his/her personal tax return along with a secondary tax return for the corporation.
Who Can be a Director of an Ontario Professional Incorporation?
For Professional Incorporations, governing bodies will generally restrict who is able to be a director to those who are licensed within that same profession. Shareholders are, for the most part, limited to these same restrictions. It is always advised to confirm any director and shareholder restrictions before completing your Professional Incorporation.
What Information is required to create a Professional Incorporation in Ontario?
Head office address
Legal names of directors (please provide as listed on photo ID, such as Driver's Licence)
Address/es for directors
Share structure (examples may be available through your governing body)
Share Structure for a Professional Incorporation
Generally, Sections 5 and 8 for the share structure of a Professional Incorporation are different than other incorporations, and will be set out by the governing body of each profession. Where other incorporations would not have limitations on business activity, Section 5 for a Professional Incorporation will usually restrict the business activity to only the profession of the incorporation. Section 8 of the share structure will outline the restrictions on who is able to hold shares in the professional incorporation.
How long does it take to complete an Ontario Professional Incorporation?
Ontario Business Central can have your professional incorporation completed on a same day basis. We also offer a rush service, which can have your professional incorporation created within 3 hours. Simply select 'Rush Service' when submitting your order to choose this option.
It is important to be in compliance with your governing body before completing your professional incorporation, so it is recommended that you contact your specific governing body to get any details about your corporation should be created.
Start your Professional Incorporation in Ontario:
Ontario Professional Incorporation
We have been assisting individuals with their corporate filings for over 25 years.
Should you have any questions, please feel free to reach out to our staff for additional information and assistance.
inquiries@ontariobusinesscentral.ca
Toll-Free: 1-800-280-1913
Local: 1-416-599-9009
Fax: 1-866-294-4363
Office Hours: 9:00am – 5:00pm
Monday – Friday E.S.T.
Ontario Business Central Inc. is not a law firm and cannot provide a legal opinion or advice. This information is to assist you in understanding the requirements of registration within the chosen jurisdiction. It is always recommended, when you have legal or accounting questions that you speak to a qualified professional.