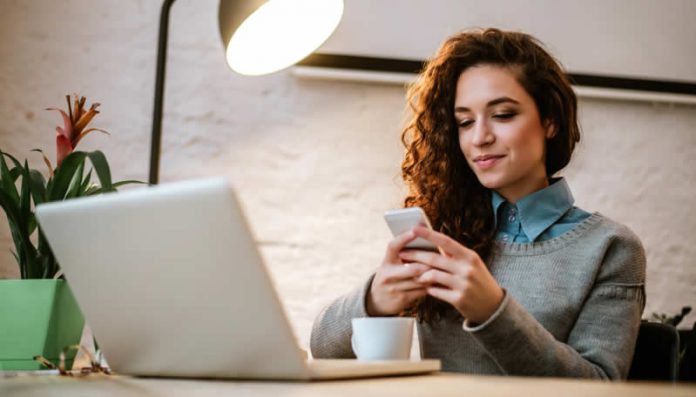 A Sole Proprietorship allows one individual owner to operate a business in Ontario under the Business Names Act (Ontario).  If your business has a business name, the Sole Proprietorship is mandatory in the Province of Ontario when you are a single person owner.  If you are registering the business but using your own personal first and last legal name, registering the Sole Proprietorship is optional.  You may find that if you don't register the business even when using your own personal name that you may not be able to obtain wholesale discounts or supplier reductions without registration.
Advantages of registering a Sole Proprietorship
Registering a Sole Proprietorship is the most common form of business operation beginnings in Ontario. The Sole Proprietorship far exceeds the number of General Partnerships (2 or more individuals) under the Business Act (Ontario) or Incorporations in Ontario.
The advantages are as follows:
Inexpensive to register
Uncomplicated setup
One tax return filing
Easy to change or cancel
Disadvantages of registering a Sole Proprietorship
The registration although inexpensive to register does not provide a number of items that may be important to you as a business owner.
The disadvantages are as follows:
You are personally liable for the risks and responsibilities of the business
The business has no name protection so others can use the same business name
Business taxes falls under the personal tax return which can be higher than an incorporated tax structure
Limited ability to make changes to registration as business grows
Limited access to venture capital or outside investment
Requires renewal of registration every 5 years
What information is required to register a Sole Proprietorship?
Name of business or legal name of individual
Business activity
Legal name of individual registrant
Business address
Individual owner address
If you are ready to complete the registration with us, here is the link to do so:
Get Your Sole Proprietorship Business Registration
Once the registration is completed you will receive a single page document for your Sole Proprietorship which will list the details as provided above along with the additional BIN number (Business Identifying Number) associated with your specific registration, the date of registration and expiry date. The Province of Ontario does not remind you of your registration expiry date so it is important to maintain this information for renewal purposes.
What does Ontario Business Central offer me to complete my registration?
Ontario Business Central has been assisting thousands of individuals each year to register their Sole Proprietorships in Ontario.  
We offer the following to assist you with your Sole Proprietorship registration
Review of your Sole Proprietorship registration to ensure compliance is met under the Business Names Act (Ontario) and with the Ministry of Consumer and Business Services
Online registration and completion of your Sole Proprietorship on a same day basis
Both phone and email support throughout your registration process
Email communication when registration is up for renewal
Free copy available of completed registration at any time
Set up of HST, payroll and other tax accounts on your behalf once registered
Can I start a business part time this way?
Yes, many people maintain their full time employment while starting a small business.  
Registering a Sole Proprietorship gives you the opportunity at a low cost and dip your toe into your own business easily.
Do I have to apply for HST?
Once your business earns $30,000.00 or more in a year between January 1st and December 31st of the same year, you must apply for HST.  If the business does not earn the $30,000.00 within this timeframe, the HST is optional. You may find that suppliers who contract to you may want you to have HST even when you are below the threshold of the $30,000.00.
If you wish for additional information on registering HST, you can go to the CRA website directly for additional information at https://www.canada.ca/en/revenue-agency/services/tax/businesses/topics/gst-hst-businesses.html
Are there other Provincial or Municipal Accounts required?
There is a terrific website that you can go to and submit what type of business you will be operating within that will list any additional applications you may be required to submit to either the Provincial or Municipal governments in your jurisdiction.  You can link to this website and review by going to www.bizpal.ca  This is a very useful tool when starting a business.
How long does it take to register and what are the costs?
To register with Ontario Business Central, the base fee to register a Sole Proprietorship is $143.62 and the registration is completed on a same day basis Monday thru Friday before 3:00 pm central.
Ontario Business Central has been assisting entrepreneurs to start their businesses since 1992 and we would be honoured to assist you in registering your business.
If you wish to register your Sole Proprietorship with us, here is the link to do so
Get Your Sole Proprietorship Business Registration
Should you have any questions, please feel free to reach out to our staff for additional information and assistance.
inquiries@ontariobusinesscentral.ca
Toll-Free: 1-877-306-9458
Local: 1-416-599-9009
Fax: 1-866-294-4363
Office Hours: 9:00am – 5:00pm
Monday – Friday E.S.T.
Ontario Business Central Inc. is not a law firm and cannot provide a legal opinion or advice. This information is to assist you in understanding the requirements of registration within the chosen jurisdiction. It is always recommended, when you have legal or accounting questions that you speak to a qualified professional.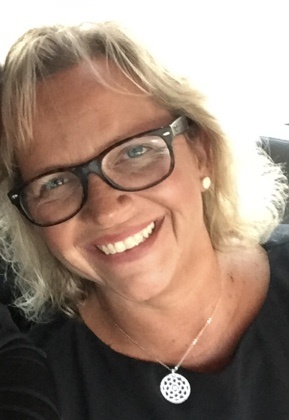 Laura Harvey is an entrepreneur herself as the owner of Ontario Business Central Inc. Her passion has always been about supporting the entrepreneurial spirit and advancement within Canada.
Laura authors in-depth blogs for Ontario Business Central assisting entrepreneurs and business owners to start, manage and grow their businesses. She has almost 30 years of expertise as a corporate specialist and 25 years of being an entrepreneur. Laura has the unique position of supporting a community that she also belongs to. She walks the walk right along with you.
You can find Laura on Linkedin and Twitter.
https://twitter.com/OntarioBC
https://www.linkedin.com/in/laura-harvey-362b2740/