Cancelling Your Master Business Licence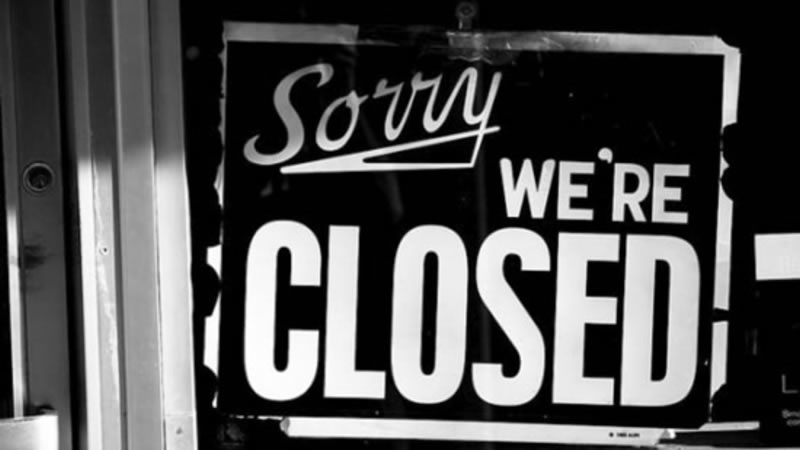 Original Post Date: Aug 7, 2015
If you run a business in Ontario, you likely know that many factors can affect how you run your business, compelling you to transform it to an incorporated business or to wind down. For example, if your business deals with rental property, returns might change, or you might decide to sell because the market is favourable. In any case, these changes might come with a shift in how your business, as a legal entity, operates.
When such changes come, you might decide to stop operating the business and just move on, especially if you find greener pastures elsewhere. But, according to the law, doing so could set you up with liabilities down the road, especially if you do not take the time to cancel your Master Business Licence.
Before looking at why you need to cancel it, let's start with the basics; what is a Master Business Licence?
What is an Ontario Master Business Licence?
An Ontario Master Business Licence or, as it is also called, an Ontario Business Registration, is a document that signifies the legal formation of a business in the province of Ontario.
Suppose you want to start a business and register a sole proprietorship or register a partnership. In that case, the Master Business Licence will give you the legal requirement to run your business, including opening bank accounts, taking business loans, paying taxes, and so on.
Why Do You Need a Master Business Licence?
Aside from the law requiring that you get a Master Business Licence to operate a business legally, it will also afford you all the perks associated with running a registered company. Some of these perks include tax benefits to expenses associated with the business, or wholesale pricing.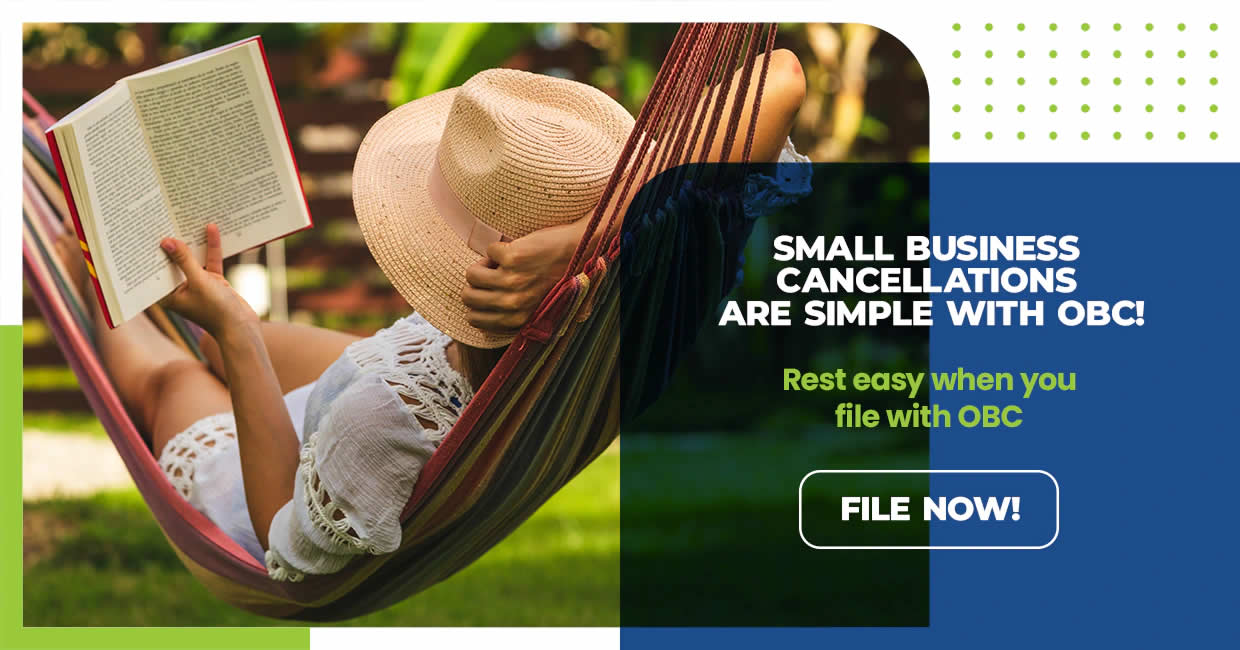 What Types of Businesses Does a Master Business Licence Support?
A Master Business License supports three types of business formations:
What Details are in an Ontario Master Business Licence?
Once you complete your business name search through a NUANS name search, you can file for a sole proprietorship registration, partnership registration or incorporation. After your name is approved and you get an Ontario Business Registration certificate, here are the details you will find in it:
Operating Name,
Physical and mailing address,
Owner's legal first and last name,
Owner's address,
Short description of business activity.
Alongside the Master Business Licence, your new registration will also get a unique nine-digit Business Identification Number (BIN) used to identify your business.
The Ontario Master Business Licence will also come with an expiry date, dated five years from registration. It would be best to note this date as you will need to renew your business registration before it lapses. You will need to provide your BIN when it is time to renew your licence.
Now that you have a solid understanding of what a Master Business Licence is, why would you want to cancel it?
When Would You Require to Cancel a Master Business Licence?
(Sole Proprietorship, General Partnership, or Tradename under an existing Corporation)
Cancelling a Master Business Licence is tantamount to changing the legal definition of your business permanently. As mentioned earlier, some circumstances might arise that change your business needs and compel you to cancel your Master Business Licence. Some of these circumstances might mean shutting down your business permanently or transforming it into a different legal entity.
Here are the top reasons you might want to cancel your Master Business Licence:
Business is no longer in operation
Changing business to an Incorporated company
Wish to operate under a different business name
Change from Sole Proprietorship to General Partnership (the original registration should be cancelled if no longer required)
Change from General Partnership to Sole Proprietorship (the initial registration should be cancelled if no longer needed)
Change from Sole Proprietorship or General Partnership to Tradename under existing corporation (the original registration should be cancelled if no longer required)
As you can see, cancelling a Master Business Licence does not always mean you are shutting down your business. However, it is prudent to cancel it to avoid any complications down the line, as we'll explain later in this article.
What Information Is Needed to Cancel Your Current Master Business Licence?
When cancelling your Master Business Licence, it is best to have a copy of your current registration available to you when submitting the cancellation. The original information and the BIN (9 Digit Business Name Registration Number) from your current registration are required when cancelling.
Here's the complete list of information you need to cancel your Ontario Business Registration successfully:
Type of registration (Sole Proprietorship, General Partnership or Tradename)
Name of Business
BIN (9 Digit Business Name Registration Number)
Business Activity
Name of owner (s) and their address(es)
Business Address
Business Mailing Address
If it is a Trade Name under a corporation, we will also require the Corporate Name, Ontario Corporate Number, and head office address.
Why Is It Important to File a Cancelation?
Sometimes it might seem easy just to abandon a business, especially if it does not work out. Other times, you might register your current business as a different legal entity (sole proprietorship to partnership) and leave the old registration dormant.
According to the law, a still-active Master Business Licence is indicative of a still-active business, with the expectation that all legal requirements must be complied with.
If you have an active Master Business Licence for a business that ceased operations or that changed its name or formation, here's why you need to cancel it ASAP:
Remove future liability for the business from any source including a partnership (either partner can cancel the registration)
Notification to financial institutions to close bank accounts
Removal of any future litigation against the business
The possible consequences of not cancelling your Master Business Licence can affect you many years after you abandon the licence, which is why you should always cancel it as soon as you no longer need it.
If You Are Planning on Closing Your Business, Here's What You Should Consider
Closing your business requires quite a bit of housekeeping, especially if it was in operation for some time. You might be dealing with bank accounts, partnerships, suppliers, tax liabilities, contracts, creditors, and more. Tying up all loose ends will ensure you don't have any possible liabilities when you finally switch off the proverbial lights.
Once you decide to cancel your Master Business Licence and close your business, here's the complete laundry list you should check off:
Filing a final tax return
Pay any outstanding tax amount
Close any open accounts (Ex: Bank, GST/HST, payroll)
Advise any merchants/clients
Pay/Closeout any outstanding accounts
Close any town or municipal permits
How Long Does the Process Take?
Closing your business might take weeks or even months but cancelling your Master Business Licence will only take one to two days. Here at Ontario Business Central, we make it easy to complete the Master Business Licence cancellation online, so you can focus on winding down the other aspects of your business.
In Summary
Cancelling your Master Business Licence is crucial when winding down your business or changing it to a different legal entity. Although it might seem easy to move on from a company when it does not work out, it is better to get complete legal closure by taking all the steps necessary to wind it down.
Ontario Business Central helps hundreds of businesses wind down or change their legal business structure the right way each month. If you want to avoid legal penalties down the road, consider cancelling any Master Business Licences that aren't in use today, so you can have the peace of mind of moving on with no outstanding issues left pending.
Please feel free to reach out to our staff for any clarification or assistance you may require.
inquiries@ontariobusinesscentral.ca
Toll-Free: 1-800-280-1913
Local: 1-416-599-9009
Fax: 1-866-294-4363
Office Hours: 9:00am – 5:00pm
Monday – Friday E.S.T.
Ontario Business Central Inc. is not a law firm and cannot provide a legal opinion or advice. This information is to assist you in understanding the requirements of registration within the chosen jurisdiction. It is always recommended, when you have legal or accounting questions, that you speak to a qualified professional.