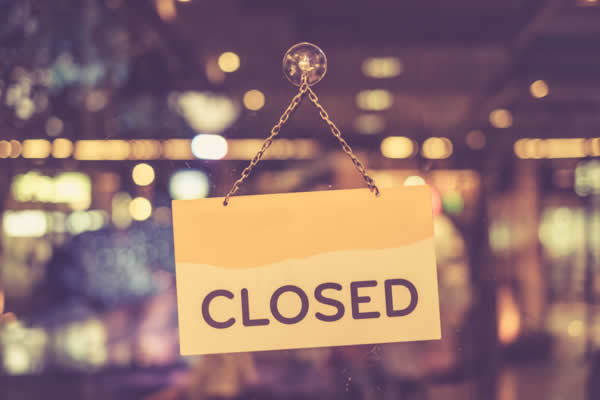 Last updated on December 19th, 2019 at 11:34 am
Whether your business is no longer in operation, you're changing to an incorporated company or for any other necessary reason, you may wish to cancel a business registration the process to do this is quite simple.
Why Cancel My Business Licence?
Your business is no longer in operation
You're switching from a Master Business Licence to an Incorporated company
You want to operate using a different business name

You have a Sole Proprietorship and want to operate as a General Partnership or Tradename, or vice-versa (the original registration can be cancelled if it's no longer being used)
What Information Do I Need to Cancel My Master Business Licence?
If you have a copy of the current registration you are cancelling, it makes the process much easier, as you'll have all of the information you need at hand. You'll need to submit the following information with your cancellation:
Registration Type (Sole Proprietorship, General Partnership or Tradename)
Business Name
BIN (9 Digit Business Name Registration Number, found on your Master Business Licence)
Business Activity
Name of business owner(s) and their address(es)
Business Address and mailing address
If the licence is for a Tradename under a corporation, you will also need to provide the
Corporate Name, Ontario Corporate Number and head office address.
Why is it important for me to file the cancellation?
To put an end date to your businesses operations regarding Revenue Canada
To remove future liability from a partnership (either partner can cancel the registration)
As notification to financial institutions to close bank accounts
To remove the risk of any future litigation against the business
If you are cancelling your existing Master Business Licence, there are a few things you should keep in mind:
Notifying Revenue Canada if you have any accounts linked to the business
Completing and filing the final tax return for the business
Pay any outstanding tax amounts
Close any other open accounts associated with the business (Ex: Bank, GST/HST, payroll)
Let any merchants and clients know
Pay/Close out any outstanding accounts
Close any town or municipal permits
How long will it take to cancel my business licence?
It generally takes 1 business day from the time we receive the order until the licence has been cancelled, and the stamped cancellation forms are electronically sent to you. We will also send a completed copy by mail to the mailing address as provided on the form.
If you would like to have us assist with filing the cancelation, see our link below to proceed
Ontario Business Central has been assisting entrepreneurs since 1992 with their business filings. If you have any questions about closing a business, please feel free to contact our staff for additional information and assistance.
[email protected]
Toll-Free: 1-877-306-9458
Local: 1-416-599-9009
Fax: 1-866-294-4363
Office Hours: 9:00am – 5:00pm
Monday – Friday E.S.T.
Ontario Business Central Inc. is not a law firm and cannot provide a legal opinion or advice. This information is to assist you in understanding the requirements of registration within the chosen jurisdiction. It is always recommended, when you have legal or accounting questions that you speak to a qualified professional.
Lisa is one of the corporate specialists at Ontario Business Central. She joined the team in 2018. Lisa has since been specializing in Non Profit/Charitable organization, Western Provinces registrations and incorporations, foreign corporations registering in Ontario and much more. Lisa offers her readers insights by providing helpful tips and assistance for entrepreneurs looking to register and grow their business. Her goal is to provide awareness, business ideas and how to guides. After completing her B.A. in Communications and Sociology at York University, Lisa started her own online business and took her passion for writing into the freelance world of sports writing for more than a decade. Lisa has a unique perspective as a business owner herself and understands the trials and triumphs associated with starting and running a business. Lisa strives to provide the highest level of service to each and every client she works with. You can follow Lisa on LinkedIn or she can also be reached at [email protected] | 1-416-599-9009 ext. 227