How to Sell on eBay Canada & 11 Bonus Tips for Success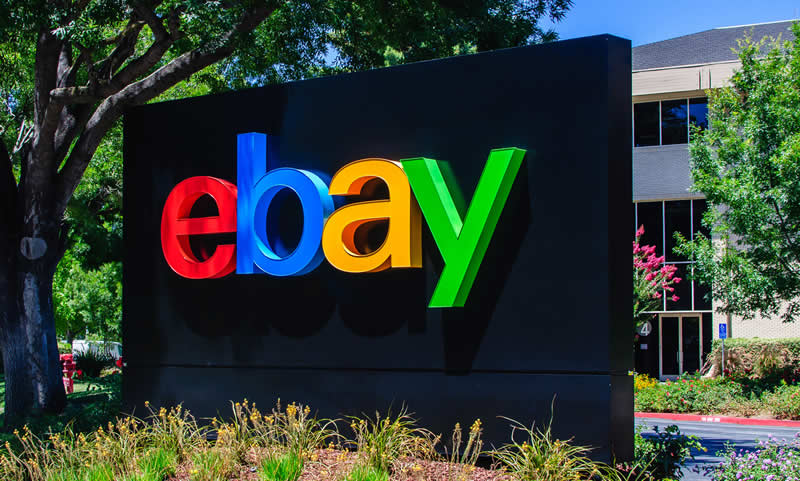 Many people wonder about how to sell on eBay, and rightfully so. eBay Canada is the second-largest e-commerce marketplace in North America, second only to Amazon.
Here are some interesting eBay statistics that prove that starting an eBay business can be a fantastic opportunity:
eBay has over a billion active listings
It had around 182 million active buyers in 2019
In 2018, 2 billion daily transactions were completed on the site
In 2019, the site received 1.8 billion site visits per month
While these stats paint a rosy picture, selling on eBay and turning it into a profitable business venture is no walk in the park. You must get the setup process right and know what to do to increase your chances of success.
This guide takes you through every step you should take when starting an eBay business, plus some bonus tips at the end on what to do to make your venture a success.
Step 1: Pick a Niche and Decide What to Sell on eBay Canada
There's a famous saying in e-commerce that the riches are in the niches. The idea behind this saying is that you will make the most money when you focus on niche products.
When thinking about what to sell on eBay, there are two practical approaches you can use:
A. Pick a niche you know
This approach works best because insider knowledge can help you offer higher quality service than the competition. For example, if you collect miniature car models, you'll know the niche better than a layman would, giving you a competitive advantage.
B. Sell trending items
eBay provides a tool called Terapeak that helps sellers track what is trending and determine the right products to sell. When done right, selling trending items can result in significant earnings.
So, which approach should you adopt?
If you have a hobby, interest, or experience with specific products, do some research to see what they are selling for and whether there is a sizable market for them (you can check other sellers' profiles on eBay for this).
If you don't have knowledge or experience in a specific line of products, selling trending items may be a better approach for you.
Once you decide which products to sell, list them and move to the next step: pricing.
Step 2: Price Your Items
Pricing is the most crucial part of the setup process because it will determine whether your products compete well with equivalent products and whether you'll be able to return a profit on each sale.
Luckily, eBay provides lots of information on pricing in the form of other listings. Take some time to analyze other listings; how are they priced, are most fixed priced, or do they have a reserve price; are most direct sales or auction sales?
Once you get an idea of what related items are selling for, break down the price into the cost of the product, shipping, and profit. For example, if an item is $30 on eBay (which often includes the shipping price), can you sell it at a comparable price considering how much you source it for and how much it will cost to ship?
Remember, if other buyers have cheaper sourcing (for example, China), but you are sourcing locally, you might not be able to compete on price. In that case, you might choose to compete on quality of product/service or add extra incentives like a freebie with every purchase.
Once you've set your prices, it's time to look at logistics.
Step 3: Logistics: Establish Inventory, Warehousing, and Fulfillment
Selling itemized notebooks on eBay is vastly different from selling antique furniture, especially from a logistics perspective.
Here's a brief overview of each logistics component.
Establish Inventory
Inventory is the stock required to service incoming orders. If you plan to manufacture the items yourself, consider scheduling production runs that maintain healthy inventory levels. If you source items from a third party, figure out whether they can regularly supply the items. Also, consider how you'll manage possible order increases over the holidays.
Warehousing
Where will you store your inventory as you wait to sell it? If you plan to sell smaller items, warehousing might be your garage or a spare room in the house. If you plan to sell more oversized items, you might need to rent dedicated storage.
Fulfillment
How will items get to the buyer? Unlike Amazon, which offers the FBA shipping service to sellers, eBay's shipping processes rely on the seller's initiative. You can read more about eBay's shipping processes and policies here.
With your inventory, warehousing, and fulfillment in place, it's time to make your eBay business legal and official.
Step 4: Register Your eBay Canada Business
You might be wondering, why register a business before setting up your eBay store?
The reason it's essential to do this first, is to make sure that as soon as you start selling, you are doing so as a legally recognized business entity. Just because it's an online business does not exempt you from all the legal requirements of an offline business.
When registering or incorporating your business, register in the jurisdiction where the business will operate.
Here is a checklist of some things to consider when starting your business:
The item you'll need to spend some time thinking about is the legal business structure.
Here are the options you have if you are registering your eBay business in Ontario:
Sole Proprietorship/General Partnership/Trade Name
If you've never started a business before, we recommend starting with a sole proprietorship as it's the easiest to start and will not burden you with a lot of paperwork.
Once you have registered your business and made it official, it's time to set up your eBay store!
Step 5: Set Up Your eBay Canada Account
It's free to set up an eBay account, and you can do so by taking the following steps:
1. Create a free seller account here
eBay offers two types of accounts: personal and business. If you don't have a registered company, pick the personal account and use your personal details like your bank account, PayPal, etc., to complete your seller profile. If you have a registered business, select the business account to fill in business details, including address, bank account, etc.
2. Complete your account setup
The setup process includes verifying your identity and setting up a payment method. eBay may ask for additional details if you are setting up a business account.
3. Set up an eBay Store (Optional)
eBay Stores are a subscription-based multi-tier product that gives you discounted fees and more free listings per month besides additional tools to manage and promote your business. Since you must pay for this service from the start, it's advisable to use the free tier that offers up to 200 free listings until you gain enough sales to merit an upgrade.
Step 6: List Your Products
Listing your products on eBay is not as straightforward as setting up an account. If you list them improperly, they might not sell, or worse, you might violate eBay listing policies.
Here are the basic steps to take when listing your products:
Log into the eBay Seller Hub
Click on the 'sell' link towards the top right of the page
On the dashboard, navigate to the panel on the left and click on 'sell an item'
Fill in the details, including pricing
Before you publish your listing, review it against the following checklist:
Does it have a descriptive title and detailed description?
Have you added any other details to the product specifications?
Have you indicated the correct condition of the item?
Have you uploaded high-quality photos?
Have you selected the correct selling format (auction/fixed)?
What selling duration have you put?
Are the payment methods set up correctly?
What are your shipping costs and locations?
Do you have a return/refund policy?
Step 7: Understand eBay Rules and Regulations
With your items listed, it might be a good idea to familiarize yourself with eBay's policies, mainly as they apply to you, a seller.
The most crucial seller policies to review are:
Understanding these policies will not only help you avoid getting into trouble with eBay, but it will also help you know what to do when you run into trouble. For example, you'll know what to do if a buyer reports an item not delivered, how to deal with difficult buyers, how to report a policy violation and others.
Bonus: 11 Tips on How to Succeed as an eBay Seller
If you've gotten this far, you are now the proud owner of an eBay business. Congratulations! Although you have covered lots of ground, the journey has just begun.
Now, you need to turn your new eBay business into a resounding success, and to help you with these, we've compiled a list of tips and tricks that have worked for others.
Start small: Don't buy a ton of inventory when starting. Start small and learn the ropes, especially the core aspects of an e-commerce business: filling orders, handling returns, providing customer care, etc.
Publish high-quality listings: Practice taking high-quality photos and writing detailed product titles and descriptions. Remember also to use keywords to optimize your listings for eBay's search engine.
Experiment with pricing: Keep an eye on your prices and your competitors' prices. Tweak them upwards and downwards to find that sweet spot that maximizes profit while retaining competitiveness.
Offer 30-day returns: Returns are inevitable in any e-commerce business. Instead of waiting for returns to just happen, plan for them by offering a 30 day returns window and establishing how you will handle returns.
Establish trust and build your seller profile: On eBay, trust is everything. Make sure to cultivate trust among your buyers and develop your seller profile. Doing this will also prompt eBay to upgrade your seller limits.
Consider offering free shipping: Free shipping has been shown to increase the attractiveness of a product's pricing. One way to do this is to add the shipping cost to the product price then offer free shipping.
List items daily instead of all at once: If you have many items to list, consider adding them every day instead of all at once. Some eBay sellers have found this approach helps surface their products better in search.
Promote your listings elsewhere: Although eBay has close to two hundred million active buyers, don't just wait for them to buy from you. Promote your listings on social media, your website, and other channels.
Offer multiple payment options: Buyers like the flexibility of paying with their preferred payment method. If possible, offer all payment options available on eBay, including credit card, debit card, Apple Pay, Google Pay, PayPal, and PayBright (you can also accept cheques, money orders, and cash on pickup).
Request feedback from customers: When your products start selling, proactively seek feedback from buyers. Doing so will ensure your profile builds up faster than if you didn't actively request feedback.
Stay professional: Professionalism will help you stand out from the crowd and keep your account in good standing with eBay. If you choose to hire outside help, make sure to train them to maintain the same level of professionalism.
Conclusion
If you've been wondering about how to start selling on eBay in Canada, this guide answers most of your questions. With so many successful sellers on eBay, your eBay business also has a good chance of succeeding, especially if you follow all the steps above.
If you encounter challenges in setting up or growing your eBay business, you can always turn to the eBay community and network with successful sellers to learn from their experiences.
inquiries@ontariobusinesscentral.ca
Toll-Free: 1-800-280-1913
Local: 1-416-599-9009
Fax: 1-866-294-4363
Office Hours: 9:00am – 5:00pm
Monday – Friday E.S.T.
Ontario Business Central Inc. is not a law firm and cannot provide a legal opinion or advice. This information is to assist you in understanding the requirements of registration within the chosen jurisdiction. It is always recommended, when you have legal or accounting questions that you speak to a qualified professional.