Master Business Licence vs Incorporating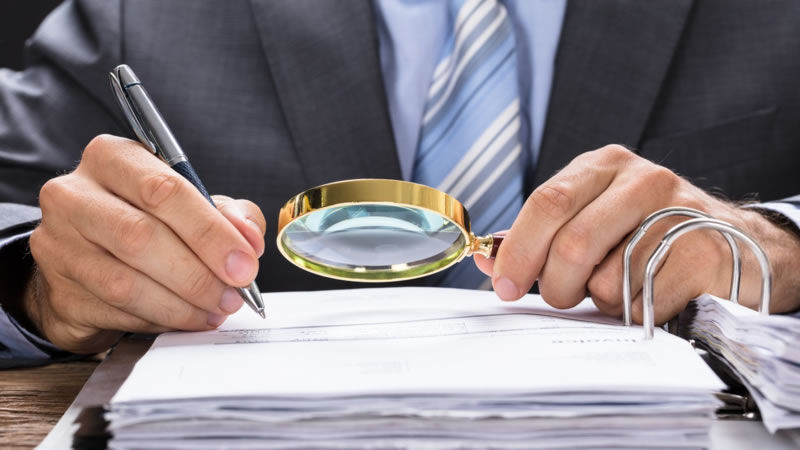 Original Publish Date: May 7, 2015
One of the most frequently asked questions of new entrepreneurs is 'What is the difference between a Master Business Licence and an Incorporated company?'.
Starting a new business can be an overwhelming endeavour, but Ontario Business Central is here to help you understand the process of registering your new business.
Here are the few key differences between a Master Business Licence and Incorporation to help you determine which is best suited to your needs.
What is a Master Business Licence?
A Master Business Licence, also known as an MBL, business licence or business registration, allows individuals or corporations to operate a business under a name separate from their own personal legal name. The registration is valid for five years and is the cheapest form of business startup available in Ontario. In other jurisdictions, such as Alberta, B.C, Manitoba and across most of the other Provinces, a very similar format is available, typically, as a business registration.
One person – if you want to operate a business as a single business owner without a partner or to complete an Incorporated business, a Sole Proprietorship or Proprietorship is explicitly designed for this single business owner.
Two or More People or Corporations – If you wish to operate a business with a partnership with any person or a partnership between two or more corporations, the General Partnership provides the opportunity for more than one individual or Corporation to work together in a business startup. If the General Partnership is between two corporations or more, the corporations must be registered within Ontario.
Tradename operating under an existing corporation – Common names for this registration include DBA's (doing business as) or operating names. This registration allows an existing corporation to add different business names to their existing Corporation. The Corporation must either have been incorporated in Ontario or brought into Ontario from another jurisdiction before the business trade name can be completed. The trade name provides access to different business names outside of the existing corporate name attached to the Corporation. For example, if you have a contracting business such as SSS General Contracting Inc., you can add as many trade names as you wish, such as TTT Electrical, BBB Plumbing, RRR Framing.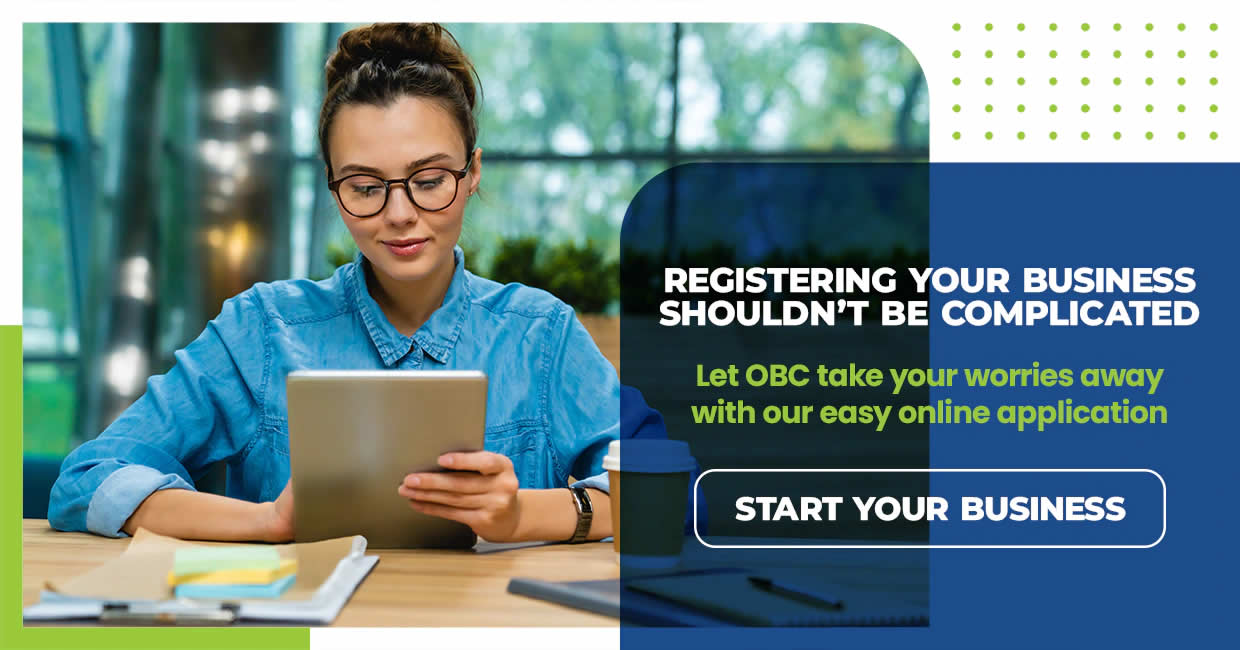 What is an Incorporation?
An Incorporation in Canada has just one structure. Unlike the US that has a few different options, including LLCs, S Corporations and C Corporations, we have one standard structure for Incorporation whether you are incorporating in Ontario, Federal or any other jurisdiction in Canada.
Ontario Incorporations now allow non-Canadians to incorporate within the Province without the requirement for a Canadian Citizen or Permanent Resident status.
Listed below is a simple chart showing the overall differences between each type of business operating in Ontario. Below the chart is a detailed explanation of each.
Differences between Master Business Licence and Incorporation
| | Master Business Licence | Incorporation |
| --- | --- | --- |
| Continual existence | | |
| Use of a Business Name | | |
| Business Name Security | | |
| Business Tax Incentives and reductions | | |
| Limited Liability for Owners | | |
| Ability to hire employees | | |
| Venture Capital/Raise Capital | | |
| Structure Changes to Business | | |
| Purchase Real Estate/Stock investments | | |
| HST/Payroll Set up | | |
| Import/Export Licence | | |
| Set-up Business Bank Account | | |
| Flexibility to alter business | | |
| Sole Foreign Ownership | | |
| Extending business into other jurisdictions | | |
Continual Existence
A Master Business Licence in Ontario has an expiry date of 5 years from the date of registration. You will need to renew the registration at the five-year point, or the Province Of Ontario will automatically cancel it.
A corporation is continual and never expires nor requires renewal.
Use of Business Name
Under both the Master Business Licence and Incorporation, you can operate under a business name as you wish. If you want to use your own personal name, you can use your personal name for your business without the requirement to register or incorporate. The company under your own personal name will have the same parameters as a Master Business Licence.
Business Name Security
If you register a Master Business Licence in Ontario, you have no protection for that business name against other businesses in Ontario. Any new business can register or incorporate using your exact business name. If you incorporate your business, you have name protection in Ontario against someone using the same business name. If they choose to use a similar business name, you may have the ability to seek for the conflicting business to alter or remove the similar business name.
Business Tax Incentives and Reductions
With a Master Business Licence, the business is taxed at whatever your personal tax rate is after other income and business expenses are taken into account. Personal tax rates are much higher than the initial tax rate for corporations.
Corporations provide much more flexibility in how you manage the money the business earns. You can draw all of the funds the Corporation earns or you can maintain cash in the Corporation and pay much less in tax. The federal and provincial governments often provide incentives to help corporations to grow.
Limited Personal Liability for Owners
The type of business you register will determine the risk of your personal liability, should there be any personal or property loss due to the actions of the business.
The Master Business Licence does not provide any separation between you as an individual and your business concerning limited liability. This means that you are personally liable for any personal or property loss that occurs due to your business.
With an Incorporated company, the business itself is a separate entity from you and has its own liability risk separate from you as an individual.
Suppose you choose to operate a trade name under your existing Corporation where the Corporation owns the registration instead of you as a person. In that case, the limited liability extends from the Corporation to the business name registered under it.
Ability to Hire Employees
Both Master Business Licences and Incorporated companies can hire employees, and there is no restriction to the number of employees either can hire.
Venture Capital/Raising Capital
Incorporations benefit from the ability to raise cash for your business. There are a number of different venture capital organizations in Canada that you apply to as a new startup corporation in Canada to apply for injection of money into your business. Funding is not as accessible to businesses established as a Master Business Licence. There are also government grants available through both the federal and provincial governments.
Structure Changes to Business
When you register a Master Business Licence under one category such as a Sole Proprietorship, you cannot change the business to a General Partnership or Trade Name or Incorporation at a later date without the requirement of starting a new registration.
Having to register a new business can damage the continuity and history of your business, where you might have to start and stop the business as it grows and changes.
You can change the business address, personal address or business activity while maintaining the same original registration, as well as being able to add or remove partners in a General Partnership, as long as the registration remains a General Partnership.
You cannot change the business name, change the registration from one business owner to another or switch from a sole proprietorship to a general partnership or vice versa.
When you incorporate the business, you can make any amendment to the Corporation while maintaining the continuity and history of the business. These changes include changing the corporate name, structure, directors, officers, addresses, adding a trade name, partnering with another corporation or selling the Corporation to a new owner.
Purchase of Real Estate/Stock Investments
With a Master Business Licence, there is no separation between the individual owner or owners and therefore, the business does not have a separate identity from you. If the business is doing well and you consider investing for the business by purchasing a location for the business or investing in stocks or bonds, this investment would only be available as a personal investment.
With a corporation, the business has a separate identity from the individuals who own the business. You can invest in real estate, stock, and bond investments with the Corporation. The Corporation can hold many other assets such as equipment, vehicles, consumer goods etc. that are not available as a business purchase or lease by a Master Business Licence.
HST Setup
HST/GST is accessible to either the Master Business Licence or Incorporation set up. The Corporation already has a BN number which is required before you set up an HST number but the Master Business Licence must first establish the BN number and then the HST. In either circumstance, the HST is not required until the business earns $30,000.00 or more in revenues within a year.
Payroll Setup
Setting up a payroll account with the Canada Revenue Agency is only required when you begin to employ people to work for your business.
Import/Export Licence
Most businesses that plan on doing business abroad by either importing or exporting products choose to incorporate the business; however, the import and export licence is available to either set up. The same process is applicable as indicated above where the BN number is already established for the Incorporation as soon as it becomes into existence but the Master Business Licence will be required to set up the BN number first and then apply for the Import/Export Licencing.
Setup of Bank Account
Financial institutions do have business accounts available for both the Master Business Licence and Incorporated businesses; however the Master Business Licence bank account will always be tied to your personal bank account where the corporate bank account stands separately as its own entity and the distance between the financial aspects of the business is more arm's length than with a registered business.
Flexibility to alter business
The most common change is from a Master Business Licence to an incorporated business and this is always available to you. Sometimes businesses start up as a corporation and choose to switch to a Master Business Licence. This scenario is less common.
Sole Foreign Ownership
You can own and operate a Master Business Licence in Ontario without having status here in Canada. Most recently, the Ontario legislation has changed for the ownership of Ontario incorporations where no longer 25% of the directors of the Corporation are required to be either Canadian Citizens or Permanent Residents. Starting a business is an amazing opportunity for foreign entrepreneurs who wish to develop their business in Canada, specifically Ontario.
Extending business into other jurisdictions
With either a Master Business Licence or Incorporation, you are able to do business with anyone in the world and there are no limitations.
If your business grows in another jurisdiction or you want higher brand protection within another Province or Territory, a Master Business Licence does not allow you to import or add another jurisdiction to the formation of the business you have in Ontario.
An incorporated business does have the flexibility to branch or import into another jurisdiction in Canada by filing an Extra Provincial licence within that additional jurisdiction, whether singular or multiple. It also allows you to take your Ontario incorporation abroad and have it linked to another country. The only times it is necessary to take your existing Corporation into another jurisdiction is when you will have a business presence within that jurisdiction by having an office, warehouse, manufacturing plant etc.
Searching the Business Name you want to use
With the Master Business Licence, the business name does not have name protection, so many people believe it is not worth the time and costs to complete a name search against existing businesses. We believe it is vital to search the desired business name for potential conflicts. It is much better to determine name issues up front before you begin the business than to find out later that your desired business name is either confusing with another business or is in conflict with a protected business that has either incorporated or has infringed on a trade mark.
To incorporate your business in Ontario, it is mandatory to search and determine that the desired business name is available and with the Incorporation, a NUANS report is required by the Ministry of Government Services. The NUANS provides a listing of any similar registered, incorporated or trade marks. To learn more about NUANS we have created a blog specific to this topic, what is a NUANS report? If you wish to understand more about the benefits of doing a NUANS Pre Search, we have also included a blog for this topic, The Benefits of Doing a NUANS Pre-Search.
When you consider the costs of getting your business up and running, the marginal fee of completing a preliminary name search or NUANS report is very insignificant and it will tell you whether your name is good for your startup.
We highly recommend you search the chosen business name to see what similar business names exist in Canada, especially within the Province of Ontario.
Costs to Register or Incorporate
The cost to register for a Master Business Licence is typically a few hundred dollars less than with an Incorporation. However, you are required to renew the registration every five years.
With the Incorporation, there are no renewal fees or incorporation fees required after the original process of establishing the Corporation. Ontario is introducing a yearly filing called the Annual Return to maintain the corporate records. The fees will be minimal and only required once a year.
Ontario Business Central has helped over 210,000 individuals like you start their business no matter which type of business you choose for your startup.

Our staff have years of experience to answer any question you may have about getting your Ontario business off the ground. We look forward to assisting you.
Please feel free to reach out to our staff for any clarification or assistance you may require.
inquiries@ontariobusinesscentral.ca
Toll-Free: 1-800-280-1913
Local: 1-416-599-9009
Fax: 1-866-294-4363
Office Hours: 9:00am – 5:00pm
Monday – Friday E.S.T.
Ontario Business Central Inc. is not a law firm and cannot provide a legal opinion or advice. This information is to assist you in understanding the requirements of registration within the chosen jurisdiction. It is always recommended, when you have legal or accounting questions that you speak to a qualified professional.