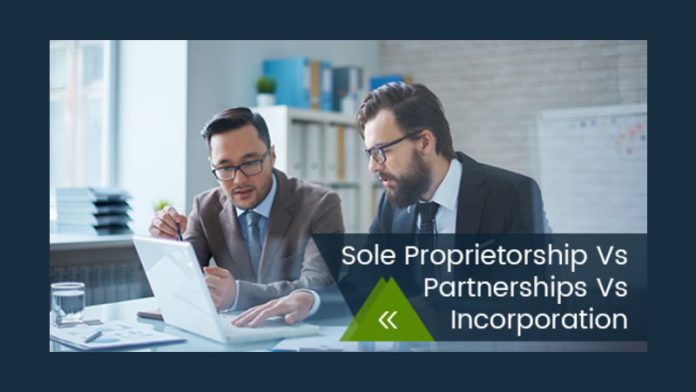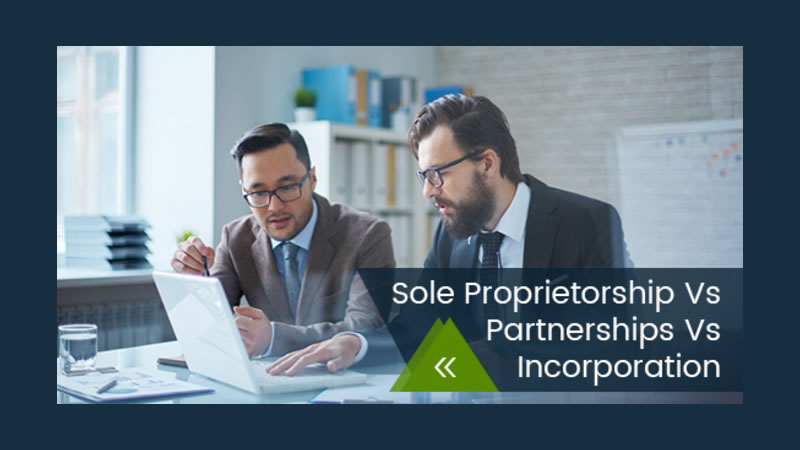 Register your Ontario Business
The structure of your business is one of the first decisions you'll need to make as a business owner. Different business structures offer unique benefits and limitations that you should be aware of.
Understanding the difference between a sole proprietorship, partnership, and incorporation help you determine the best choice for your organization.
Sole proprietorship
A sole proprietorship is any business that consists of one single owner. A sole proprietor is responsible for managing many different aspects related to the business including debt and legal responsibilities.
The owner of a sole proprietorship receives all of the profits from the business. But this means that claims can be made against the owner's personal assets along with those of the business.
A sole proprietorship can be established easily and with minimal cost and the owner maintains full control of the ongoing operations.
Register a Sole Proprietorship
General Partnerships
General Partnerships consist of two or more individuals who share their resources in order to build the business. All of the parties in a given partnerships share the profits.
A General Partnership holds all parties liable for any outstanding debts and obligations.
A partnership agreement is typically used to define the terms by which the partnership operates. This is especially useful in resolving any partnership issues and prevents unwanted costs and disruptions to your business.
Partnerships allow startup costs, profits, and management to be shared among the partners. This makes it easy to grow your business through the use of shared resources and risks.
Register a General Partnership
Incorporation
Incorporations can be established by businesses looking to operate in one or more Provinces.
Incorporating may protect the shareholders from being liable for the legal obligations and or debts of the business.
In addition to limited liability, Incorporations allow ownership to be transferred to other individuals and provides the opportunities to add or remove the directors and or shareholders of the business.
Incorporated businesses may also have lower tax rates when compared to partnerships and sole proprietorships.
Understanding the difference between a sole proprietorship, partnership, and incorporation is important. If we can be of assistance,
Speak With One of Our Experts to get on the road to business ownership.

Laura Harvey is an entrepreneur herself as the owner of Ontario Business Central Inc. Her passion has always been about supporting the entrepreneurial spirit and advancement within Canada.
Laura authors in-depth blogs for Ontario Business Central assisting entrepreneurs and business owners to start, manage and grow their businesses. She has almost 30 years of expertise as a corporate specialist and 25 years of being an entrepreneur. Laura has the unique position of supporting a community that she also belongs to. She walks the walk right along with you.
You can find Laura on Linkedin and Twitter.
https://twitter.com/ONTBUSCEN
https://www.linkedin.com/in/laura-harvey-362b2740/