How Can I Make Changes to Existing Ontario Corporation?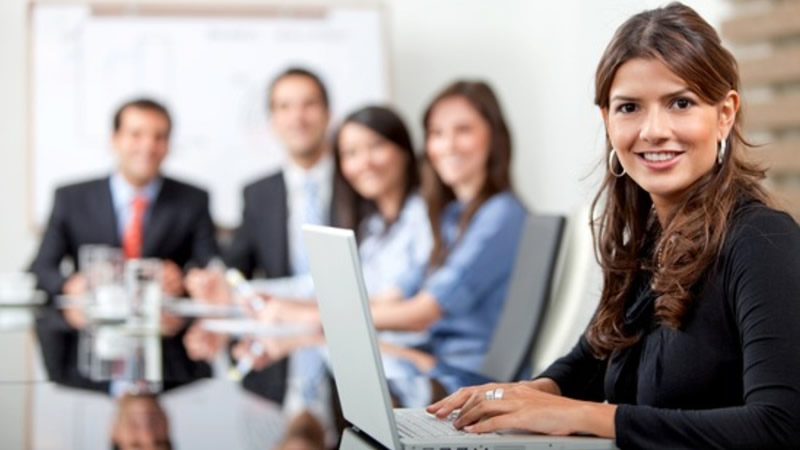 Originally Published: May 13, 2015
Often people don't realize how important it is to keep corporate records up to date with the Province of Ontario by filing a Notice of Change (form 1). It is the responsibility of the director/s of either a profit or not for profit corporation to update the record with the Province of Ontario any time there is a change.
The update to your corporate record is to be made within 15 days of any change. However if this time has passed which often happens, it is still important to file and keep the records up to date.
The changes may be any or all of the following:
change head office and/or mailing address for an incorporated company
add director/s to the corporation
remove director/s from corporation
modify director/s address or position
add officer position/s
remove officer position/s
change officer position of existing officer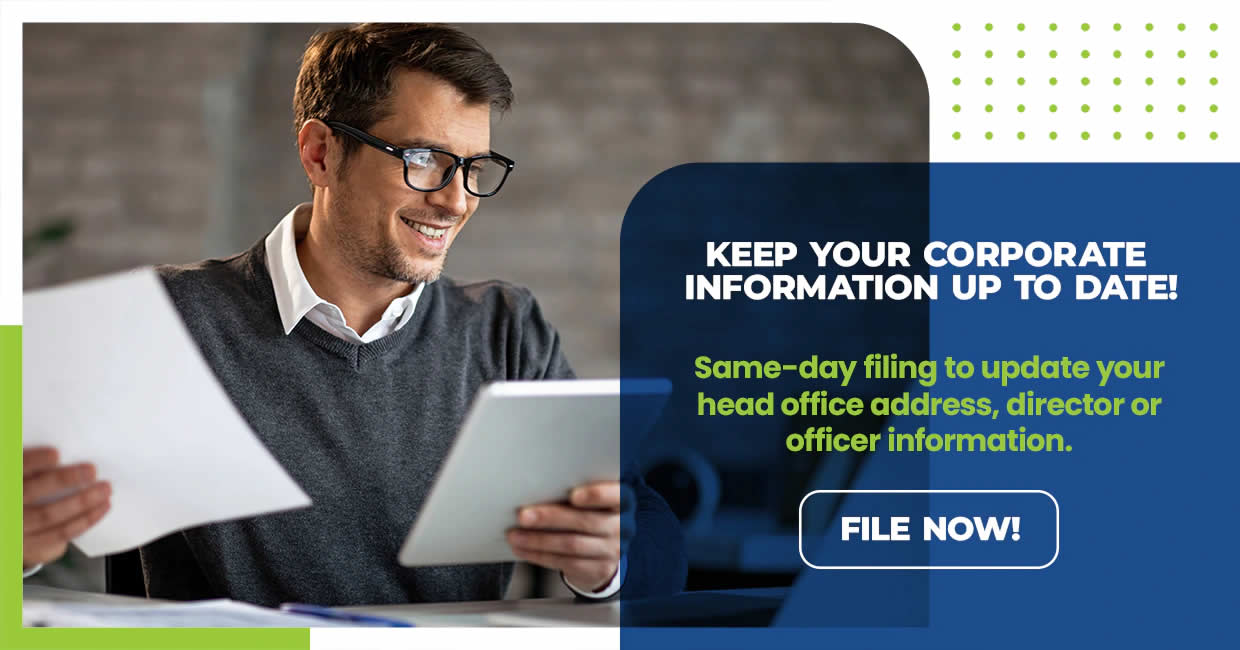 Why is it important to file these changes?
It is important to keep the information up to date on your corporation for a number of reasons.
Legal service – when there is a legal action taken against a corporation or individuals of a corporation, it is very important to maintain the current address to ensure that if documents are being delivered, you will receive them. If the address is not current and you do not know a legal service has been sent to you, a judgement can go against you without you having any notice of the legal action. It is the responsibility of the directors to ensure this information is accurate.
Revenue Canada – if there is an issue with the corporation, Revenue Canada may contact the current directors as listed to them. It is important to maintain a current director listing.
Banking – if a director is no longer part of an corporation but had access/authority to the corporate bank accounts, once the Notice of Change is filed, you can provide this to the bank to remove any authority over the corporate bank account for this removed director.
How do you file?
Manually – you can file the update manually by obtaining a copy of the blank Notice of Change (called a 'form 1') and filling it in. You can mail the documents into the Province of Ontario for updating their system.
This system is not recommended as there is no warranty that the Province has received this information or made the changes you notified them of. There are no fees to complete the manual filing and the timeframe for the Province to update your corporate record is typically 9 weeks.
Download a blank Form 1 Notice of Change
Electronically – You can file the update electronically to your corporate record and have this updated within a day or two. There are fees to complete electronically however the information is updated in short order and you receive receipt of the changes made to ensure your corporate record is up to date.