Changing/Amending Your Master Business Licence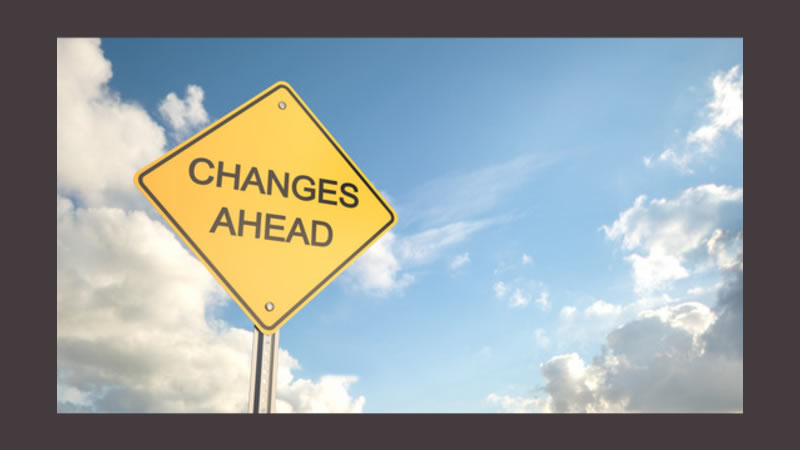 Original Post Date: June 18, 2015
Introduction
Starting a business in Ontario is an occasion that holds a lot of promise. You have a new smashing business idea, and you go ahead and complete a NUANS name search, register your business, and start operating.
Business details can change overtime including your personal address, the business address, and business activity. However, soon your business information changes like your business operating area or your business activity.
In such instances, a change of business information would trigger a requirement to update to your current Master Business Licence records held at your local business registry.
If you fail to update this information, it is possible that you will continue receiving correspondence based on the old information, which can become a huge liability, especially when  possible litigation, and tax payments are involved.
What is a Master Business Licence?
A Master Business Licence, also called an Ontario Business Registration, is a legally recognized document that gives a business owner the legal right to operate a business under a chosen trade name and enjoy the attendant benefits.
Any business or brand you see operating in Ontario, including those advertising on TV or radio, is either incorporated, or has a Master Business Licence that guarantees them legal recognition under the Business Names Act.
A Master Business Licence can be set up for any one of three types of business:
What Details Does a Master Business Licence Contain?
An Ontario Master Business Licence typically has the following information:
name of the business,
address of the business,
name of the business owner,
business owner's address,
proposed business activity.
In addition, the Master Business Licence will also contain a nine-digit Business Identification Number (BIN), a unique number used to identify your business in Ontario.
At the bottom of the Ontario Business Registration will be an expiry date, which is dated five years from registration.
It's essential to keep track of this date, because the government will not send any reminders. If the registration expiry date and grace period lapse, you will need to register your business afresh.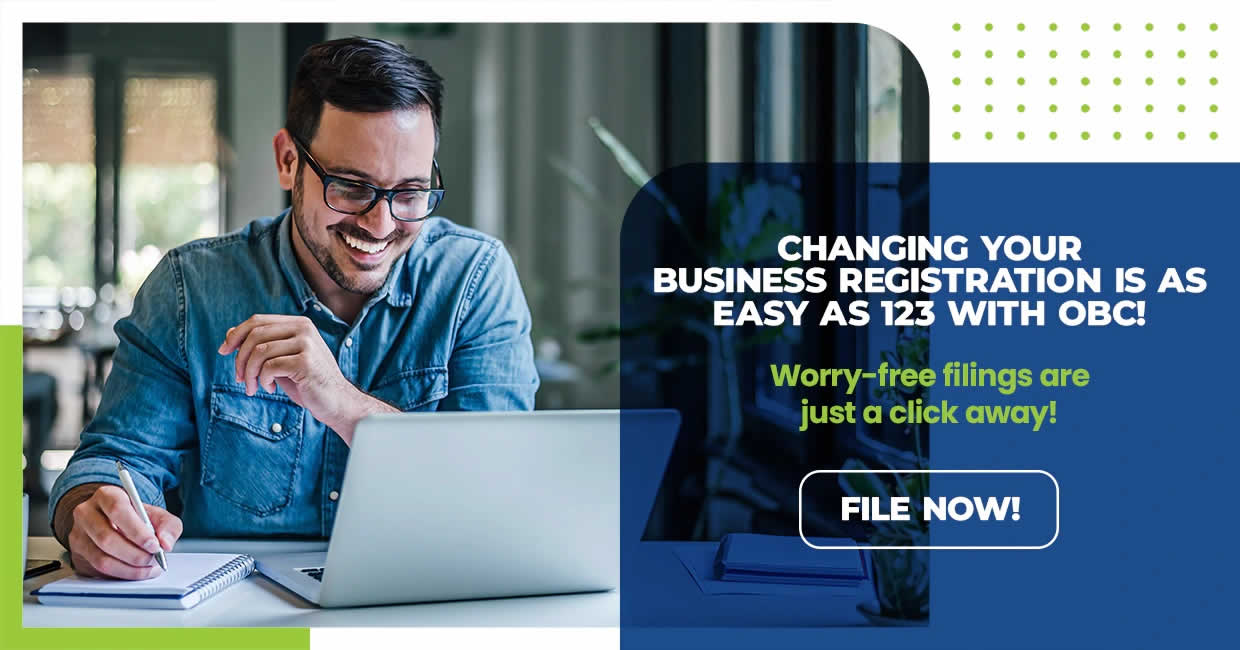 Changing/Amending Your Master Business Licence
When would you change/amend your Master Business Licence?
While carrying on business, sometimes your Ontario business might move locations, you may change your  address, or business activity may change.
Although this routinely happens for most businesses, it is crucial to remember that the government does not have any way to keep track of these changes without an updated Master Business Licence.
Without correctly updated and accurate records, various taxes like employer health tax, corporate or personal income tax, retail sales tax, and other taxes required by the Canada Revenue Agency might lapse, making it difficult to obtain any updates from CRA when needed.
Under the Business Names Act, business owners are required to maintain updated and accurate Master Business Licence details at all times to avoid any possible liabilities.
Maintaining Current Records
Keeping your business records up to date and accurate are two of the most important things you need to do as a business owner. It is your responsibility to update the province within fifteen days of any change; however, it is still important to file and update the changes as soon as possible if this time has passed.
What information is needed to complete a change to a current Master Business Licence?
It is best to have your current registration available to you when making changes to an existing registration. The original information and the BIN number (9-digit registration number) from your current registration are required when making any change to your registration. If you do not have a copy available to you, we can assist to gather the details required to make the change including the BIN number.
ACCEPTED CHANGES:
Sole Proprietorship
Business and/or Business Mailing Address
Individual(s) Address(es)
Business Activity
General Partnership
Business and/or Business Mailing Address
Individual(s) Address(es)
Business Activity
Add/remove a partner (as long as there remains a minimum of 2 owners)
Tradename (the operating name under an existing corporation)
Business and/or Business Mailing Address of the Tradename
Business Activity
If the Corporation has either had a name change or has Amalgamated, you can update the current Corporate Name on the Tradename
Change / Amend Your Master Business Licence
UNACCEPTED CHANGES:
Sole Proprietorship
Business Name
Change the Individual from one person to another (should a person get married; we can file the name change with a photocopy of the Driver's Licence showing the name change)
Change from a Sole Proprietor to a General Partnership/Tradename
General Partnership
Business Name
Change from a General Partnership to a Sole Proprietor/Tradename
Tradename
Business Name
Change authorizing director's information
What do I do if the change I want to make is not accepted?
If your business is not within the acceptable changes, a NEW Master Business Licence registration is required. It is also recommended to CANCEL the current registration if you are no longer continuing with this registration.
Why is it important to file changes?
It is important to keep your records up to date for several reasons:
Legal Service – When legal action is taken against a business, it is imperative to maintain the current address to ensure all documents are delivered accordingly. If your contact information is not up to date and a legal service has been sent to you, a judgment can go against you without your knowledge. It is the responsibility of the owner(s) to maintain up-to-date records.
CRA – If there is an issue with your business, Revenue Canada may contact the owner(s) listed in their records.
Banking – If an owner has been removed or added, the bank will require updated contact information to update the account and ensure the removal or addition of authority over the bank account.
How long does it take to complete these transactions?
Changing/amending current Master Business Licence registration: 1-2 business days
Creating new Master Business Licence: Monday through Friday, same business day
Cancellation of Master Business Licence: 1-2 business days
In Summary
A Master Business Licence or Ontario Business Registration gives you a legal right to operate a sole proprietorship, partnership or trade name business in Ontario, Canada under your registered name.
However, in some instances, your business information might change like a change of address.
According to the Business Names Act, you are required to update this information immediately to ensure all communications continue to reach you, plus the government has the most current information about your business.
Ontario Business Central can help you change/amend your Master Business Licence to ensure you remain compliant with all laws.
If you have not updated your business's Master Business Licence details on time, we can still help you to do so and ensure your business records are current and accurate.
Our helpful and knowledgeable staff are here to assist you along the way, and if you have any questions, we encourage you to reach out with any questions you may have.
inquiries@ontariobusinesscentral.ca
Toll-Free: 1-800-280-1913
Local: 1-416-599-9009
Fax: 1-866-294-4363
Office Hours: 9:00am – 5:00pm
Monday – Friday E.S.T.
Ontario Business Central Inc. is not a law firm and cannot provide a legal opinion or advice. This information is to assist you in understanding the requirements of registration within the chosen jurisdiction. It is always recommended, when you have legal or accounting questions that you speak to a qualified professional.