Changing Your Business Address In Ontario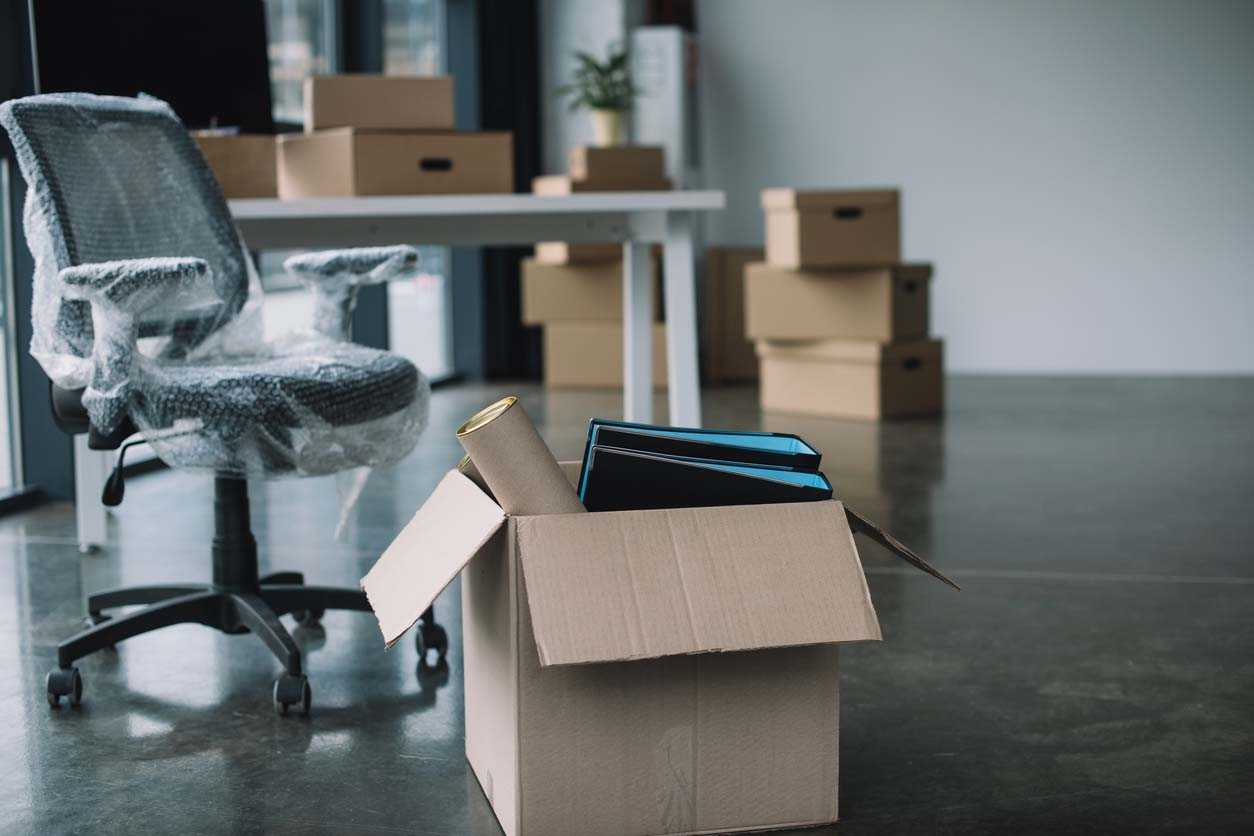 Original Publish Date: Jan 4, 2019
Whether you are operating a small sole proprietorship, general partnership or a corporation, keeping your business information current is vital to maintaining a current legal record of your business. Having an outdated address listed for your business or corporation may put you and your business in legal jeopardy including missing important court or legal documents or other documentation such as notices from the Canada Revenue Agency.
Ontario Business Central makes it easy to get your business or corporate records up to date including address and director information as quickly as the same day.
If you are registered as a small business, you can file to change your business by filing an amendment to the business record. With the amendment, you can update the owner's address, business activity, Naics code and official email address on file. Small business registrations include Sole Proprietorships, General Partnerships and Business Names Under a Corporation (Tradenames).
Updating the address for a corporation is done through a different type of filing, called a Notice of Change. Depending on whether you are registered as a federal or Ontario corporation, the process is slightly different.
A company key has been required since October 2021 for existing Ontario businesses looking at making a change, however by using Ontario Business Central, the company key is not required. We are an intermediary with the Province of Ontario and are able to file your Ontario Notice of Change to update your information without the requirement of the company key. If you are filing directly with the Province of Ontario, a company key is required prior to submitting the change. Without this key, it can be difficult to update the information for your corporation.
To change federal corporation information, a corporate key is needed. This information can be found on a document entitled 'Information Sheet', which you would have received together with your Articles of Incorporation.
There are different reasons why a business may need to change its address throughout its time in operation. Perhaps you run a small home business and are moving to a new home, you are changing address due to a rental or leasing agreement, or you need to downsize or upsize your space. Regardless of the reason, it's important to keep your business address updated, and it's much simpler to do than you may think.
The Ontario government made changes to the Ontario Business Registry system in October of 2021. These changes include new names for the different types of business registration and business licence associated with businesses operating in Ontario including the following:
| | |
| --- | --- |
| Old Business Name | New Business Name |
| Master Business Licence | Business Name Registration |
| General Partnership | Firm Name for a General Partnership |
| Trade Name under Corporation | Business Name for a Corporation |
With any new or existing businesses there are now 2 additional requirements needing your attention and consideration.
Those are as follows:
The NAICS Code
The new NAICS Code system is a comprehensive listing of standardized industries and codes specific to the type of business activity. This is now mandatory in any filing whether you are registering a new business, amending or renewing an existing business registration.
When registering a new business, the NAICS Code has been made part of the primary business activity designation, replacing the portion of the registration where you had traditionally provided the primary business activity using your own wording. You will need to select from the NAICS Code, the 6 digits code reflective of your business activity, and provide a few words descriptive of your business activity to ensure the correct code is selected.
When amending your current business registration, you must now also provide this 6 digit code associated with your registration if you already have it, or, fill in the application to obtain it. Our office will take you through this new process easily and effortlessly.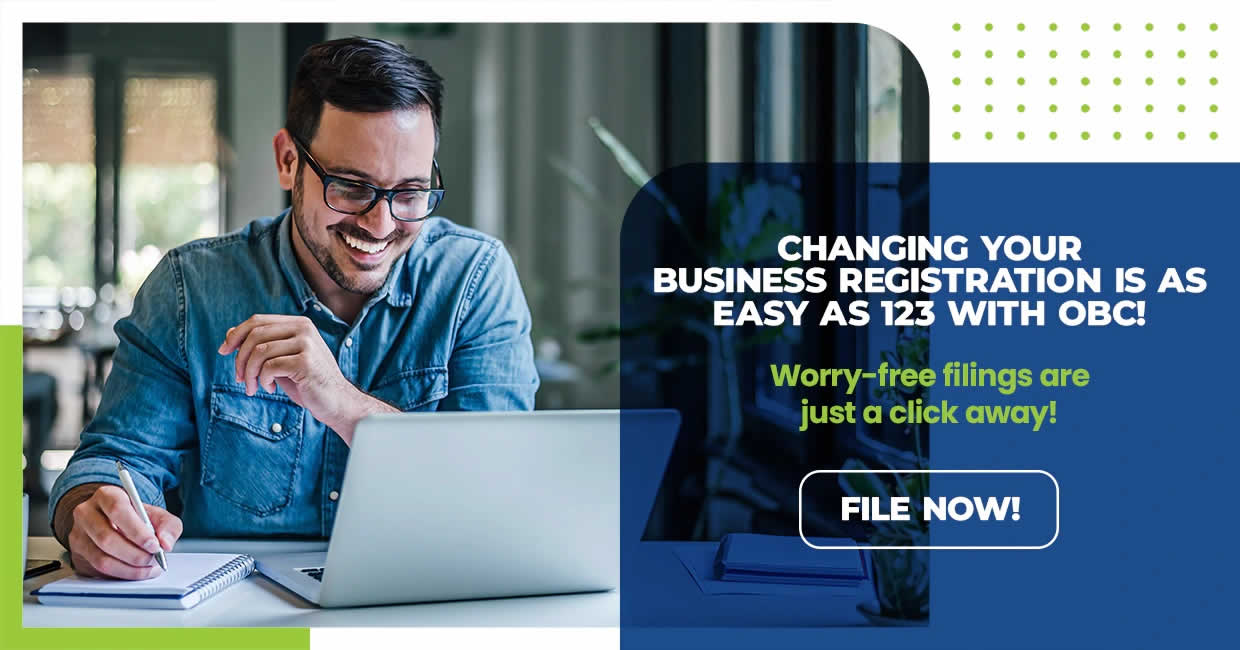 The Company Key
If you require amending your business registration, you also have the option to provide or apply for a Company Key. Once you apply for the Company Key, it is mailed to the current business address in the ministry's records.
If you have moved and are updating your company address, you would need to amend your business registration, to update the business address prior to requesting the Company Key. Once the address is updated in the Ontario records, the Company Key can be requested and mailed to the updated correct business address.
If your address is current, you can apply for the Company Key and wait for it to be delivered to the business address. However, this could take many weeks to receive. If you would prefer not to obtain the Company Key, we can bypass this option until you wish to proceed.
What businesses are required to obtain the NAICS Code and Company Key?
Whether you have a registered business, incorporated, amalgamated or continue into Ontario, the NAICS Code is now mandatory.
How do I change my small business address?
If you're looking to update the address for your Sole Proprietorship or Firm Name for a General Partnership (formerly called General Partnership), it's as simple as filing a Business Name Registration amendment aka Master Business Licence amendment. This amendment is an electronic filing that we can complete on your behalf, saving you the time and hassle. The change can be completed in one to two business days, and your amended Business Name Registration AKA Master Business Licence sent to you electronically.
Amend Your Business Registration
How do I change my corporate address?
The Province of Ontario requires that the director(s) of a corporation file any changes within 15 days of those changes taking place. A Notice of Change (form 1) must be filled out and submitted to make changes to the head office or mailing address for a corporation.
This form can also be used to add or remove directors and officers. Updated records are essential to maintain, not only because the Province requires it, but also for legal, tax and banking reasons.
How to file a Notice of Change
Notice of Change forms can be submitted electronically. If you wish to file a Notice of Change manually, first you need to print a blank copy (available here), complete it and mail the documents to the Province of Ontario. Although there are no fees to file a change manually, we do not recommend using this option, as there is no way of verifying that the Province has received your information and it can also take a lengthy amount of time, generally 8-12 weeks, for the changes to be reflected in your corporate records.
Filing your Notice of Change electronically means you'll get a faster turnaround time and your corporate record will be updated within a day or two. You'll also receive a receipt of the changes you've made.
Generally, the small fee to file electronically is well worth the hassle of not going through the manual process, as well as being able to receive confirmation of your changes promptly.
Amend Your Ontario Incorporation
Amend Your Federal Incorporation
Annual Return filing
Each year both the Federal and Ontario governments require corporations to update their corporate record on the anniversary date of the inception of the corporation. This is mandatory even when the corporation has had no updates to the corporate address, directors address or current directors of the corporation.
The Ontario Annual Return can be filed easily online where if the corporate details have not changed, you can simply select there are no changes and move to the authorization section. To fill in the application in this circumstance should only take 1 minute of your time. If when filing your Ontario Annual Return there are updates to the corporation you can complete this updated corporate information at the same time as you file the Annual Return for no additional cost.
The Federal Annual Return is due on the anniversary date of when the corporation was formed. If you have no changes to the corporation, you can simply click that there are no changes and be finished with the form in a minute and if there are corporate changes, you can file the changes at the same time as filing the Federal Annual Return.
What other changes need to be made?
Once you've completed the legal obligations of changing your address with the Province, remember that other items will need to be updated. Your business contact information will need to be updated wherever it appears online and offline.
Online, you'll want to update your website, social media accounts, Google My Business address and anywhere else you've got it listed.
When it comes to offline updates, any printed materials that include your address – letterhead, cheques, business cards, etc. – should be revamped to provide your up-to-date information.
Ensuring your contact information is up-to-date means anyone looking to reach your business, including clients, patients and customers, will have the correct information they need to do this.
Should you have any questions about changing your business address, please feel free to reach out to our staff for additional information and assistance.
inquiries@ontariobusinesscentral.ca
Toll-Free: 1-800-280-1913
Local: 1-416-599-9009
Fax: 1-866-294-4363
Office Hours: 9:00am – 5:00pm
Monday – Friday E.S.T.
Ontario Business Central Inc. is not a law firm and cannot provide a legal opinion or advice. This information is to assist you in understanding the requirements of registration within the chosen jurisdiction. It is always recommended, when you have legal or accounting questions that you speak to a qualified professional.