How Do You Legally Change Your Business Name?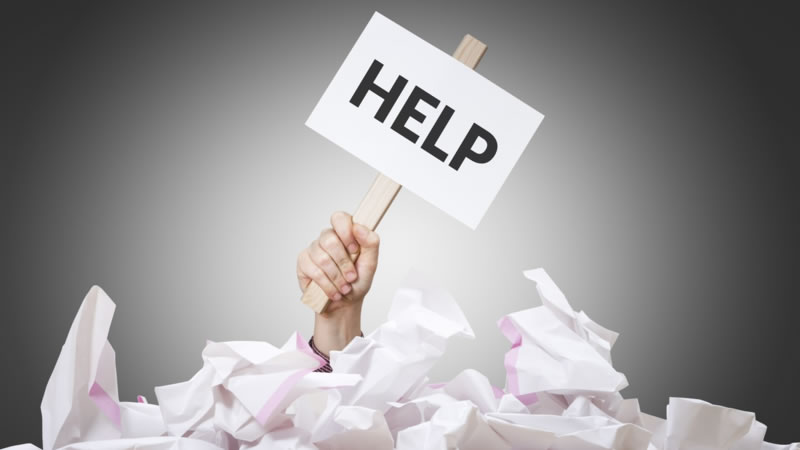 Original Publish Date: Oct 14, 2022
Changing the legal name of your Ontario business is a fairly simple process to complete. However, it should be noted that a business name listed on a Master Business Licence cannot be changed, and only an incorporated company is able to change their name through this process.
Changing Information on a Master Business Licence
In terms of information that can be altered on a Master Business Licence, it is somewhat limited. You are able to change the business address, individual's addresses and business activity, and you can add or remove partners in a partnership, as long as at least two partners remain.
If you are looking to make a change other than those noted above, you may be required to file a new registration for your Master Business Licence. Incorporated companies have much more flexibility with what changes can be made.
Reasons You May Want to Change Your Business Name
There are many potential reasons for wanting to change the name of an existing business. It could be that the products/services your business provides has changed, and a new name would better reflect that. Or, maybe you want to switch your business from a Sole Proprietorship or General Partnership into an incorporated company.
Whatever reason you have for the change, Articles of Amendment can be filed for to make three different types of name changes in Ontario:
Change a numbered corporation to a named corporation
Ex: From 123456 Canada Ltd. to Bradley's Restaurant Ltd.
Change a named corporation to a numbered corporation
Ex: From McNamara's Holdings Inc. to 1234567 Ontario Inc.
Change a named corporation to a new name
Ex: From McNamara's Holdings Inc. to Bradley's Restaurant Ltd.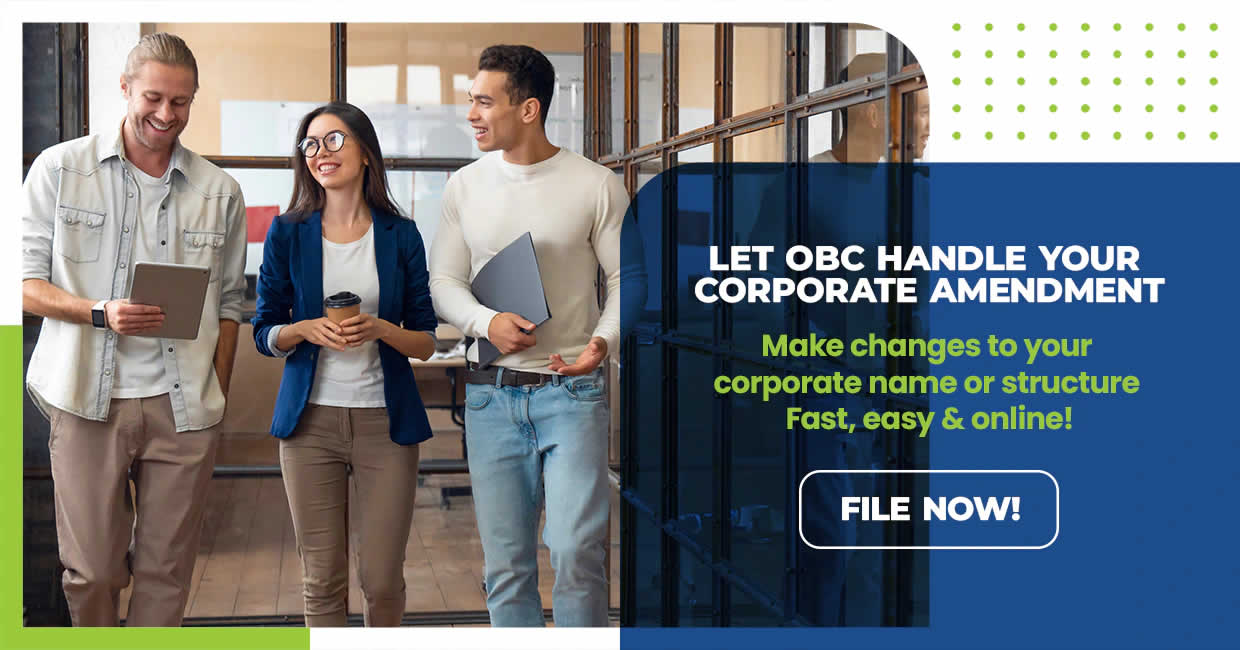 Filing Articles of Amendment
A manual filing of Articles of Amendment is required in Ontario, along with the original signature of the director.
Ontario Business Central is here to assist through the amendment process, making the entire process very easy. Our online ordering process takes just a few minutes to complete, and all you would need to do is provide the specific details of what you are amending. After that, we prepare the amended Articles and send them to you for review and approval by email. Once approved, the signed Articles of Amendment can be then mailed or couriered to us for same-day filing.
If you are changing the corporate name or switching from a numbered company to a named company, a Nuans report is mandatory and available to add as an option within your Amendment ordering process. Once completed the filed Articles of Amendment are scanned and sent to you electronically, as well as mailed to you, so you have the original documents.
Required Information for Filing Articles of Amendment
In order to file Articles of Amendment, you will need to provide the following information:
Your Corporation's name
Your Corporate Number (we can also look this up if you are unaware)
The name of a current director authorizing any changes being made to the corporation
The changes you want to make (name, structure, or the minimum or maximum number of directors)
The address for delivery
What Else Needs to Be Done Once the Amendment is Completed?
Once the Articles of Amendment have been completed, and your business name has been changed, you should notify your bank and Revenue Canada to update them. Also, remember that there may be non-legal changes to make, like getting new cheques, business cards and other marketing or promotional materials to reflect the new name.
Should you have any questions about changing your business name or filing Articles of Amendment, please feel free to reach out to our staff for additional information and assistance.
inquiries@ontariobusinesscentral.ca
Toll-Free: 1-800-280-1913
Local: 1-416-599-9009
Fax: 1-866-294-4363
Office Hours: 9:00am – 5:00pm
Monday – Friday E.S.T.
Ontario Business Central Inc. is not a law firm and cannot provide a legal opinion or advice. This information is to assist you in understanding the requirements of registration within the chosen jurisdiction. It is always recommended, when you have legal or accounting questions that you speak to a qualified professional.