How To Start A Business During Quarantine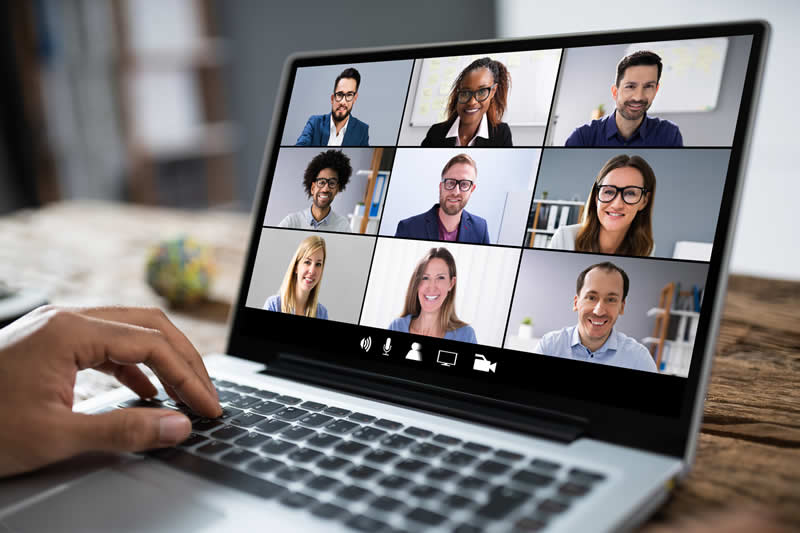 Looking back over the past year, there certainly have been a number of shifts in how businesses now operate. With continually changing protocols and restrictions, businesses have had to make adjustments on the fly to be able to successfully and efficiently operate. While many people have moved their workplace home, those businesses that were able to, have carried on in a new modified form, showing that it is entirely possible for a business to start and run while being in quarantine and especially in lockdowns.
Even if you have dreams of starting your own business, it can sometimes be difficult to find the time to dedicate towards that goal. Eager entrepreneurs have been using their time spent in quarantine to their benefit, taking advantage of being stuck at home to get their businesses launched.
What Are The Best Business Ideas To Start In Lockdown?
There are a number of great business ideas that you can start from home, that can either remain as home-based virtual businesses or that can transition to in-person businesses when social distancing measures are gone. Of course, the shift to online business continues, and it is easy to start from home and grow your business. After the past year, lots of people have now become accustomed to doing most of what they need through online platforms. Just a few great online business ideas you can start include:
YouTube Channel – You can offer your own products or provide affiliate links to products and services you are promoting.
Online classes – There is really no limit to what you can teach online and who you can teach through online learning.
Web designing – With the increase in online business, the demand for web designing services continues to grow.
Graphic design – Finding clients, communicating and sending your completed designs is all possible to do online for a graphic design business.
Consultant business – Put your expertise to work with an online consulting business, where you can arrange virtual meetings with clients.
Virtual assistant – While many businesses are focused on adjusting how they operate, taking some of the day to day administrative tasks off their plate may be a great online business idea.
Fitness Classes – with limitations on gyms and other fitness centers, offering online fitness classes is a great way to modify your existing business or start a new virtual business.
Dog Walking – No matter what is happening, dog walking services are always in demand because many people are still maintaining busy schedules. You can arrange everything online to stay within any social distancing restrictions.
Food Delivery service – Even with restrictions on in-person dining, takeout and delivery is still very much in demand.
Online Coaching – Much like a consultant business, taking a look at areas where you are an expert or have had success is a great place to start building an online coaching business.
What Actionable Steps Can You Take Now?
There are a number of actionable steps that can be done from home through online platforms, just through your phone and computer, that you can get a good head start on setting your business plan into action or fully open and operate, depending on the type of business you are opening. Think about what is actionable now, while you are limited to where you can travel and what you can do. This may include:
Set a schedule for getting things done
Determining your business expenses
Setting up your online presence, such as website and social media accounts
Conducting market research
Finding products and suppliers
If launching the business while at home is a possibility, then you can set up everything you need to get things started. Otherwise, if your business requires in-person interaction, you can get everything ready to start your business immediately after restrictions are lifted. Finding ways to adapt your business, even if temporarily, to navigate any changes or restrictions that may be put in place can help you successfully start your business, no matter what is happening.
What Is Your Post-lockdown Business Plan?
Although it may feel like it has lasted forever, the lockdown and restrictions will eventually be eased and will come to a halt. Thinking ahead to after these measures have ended, put your post-lockdown plan together to lay out how your business will transition after lockdown. Having your long-term plan in place will give you a good idea of what your business will look like and how you will continue to build your business once life starts getting back to normal.
Keeping in mind that these restrictions on social distancing and business activity could be in place for some time, you may want to consider how you can move some or all of your business operations online.
Perhaps the long-term plan will not involve many or any changes at all to the way the business functions, but it is important to take a look ahead to plan for the future in order to grow your business.
What Problem Are You Solving?
Most businesses exist because they help solve a problem for people or make things easier. Determine what problem your business is helping to solve, and whether or not that problem will change or disappear once the lockdown restrictions are gone. This does not have to be a big problem necessarily, just something that needs a solution. Starting with these brainstorming sessions might provide you with some great ideas you can start and start now. For example, whether you are providing consulting services, tutoring, or simply helping to relieve boredom, you are providing a solution for your customers to a challenge they are having. Thinking about the specific problems you are solving, consider what that problem and solution will look like post-lockdown.
Who Is Your Customer?
So much of your business plan will be influenced by who your customer is. This can determine the structure of your business, how you market yourself, and the brand identity you create. Joining social media groups aimed towards your target customer can be a great resource for finding out information about what they are looking for, where they are looking and other factors influencing their decision making.
In the same way, you are looking at potential changes to the problem you are solving, consider how your customer's habits or decision-making may change when the lockdown is over. Perhaps you may see an entire shift in who your customers are all together.
How Will You Fund Your Business?
Getting your business ideas launched and growing takes funding. There are a number of funding options for your business startup that can come in many forms, depending on how much you require, what your expectations are for paying the financing back and whether you are willing to give up some of the business equity in exchange. Take some time, while you are at home, write out a comprehensive financial plan for your startup and ongoing expenses, as well as anticipated revenues and projections. Often when seeking financing, you will be asked to provide this detailed business plan information, so lenders or investors can see the potential revenues of a business.
Focus On The Positive
Although you may be locked down, try to focus on the advantages of being stuck in place. With fewer distractions and more time to yourself, you have more time now than ever to get things done. Stay focused, set goals for yourself and implement strategies for avoiding procrastinating.
Get Started Today
No matter what you did or did not accomplish over the past year in lockdown, that time is behind us, and it is important to look forward. There is nothing stopping you from getting the ball rolling on your business opportunity today, and Ontario Business Central is here to help get you started. We are able to assist with:
Your business registration or Articles of Incorporation can be completed and sent to you in as little as 2 hours, so you can move onto the next step in your business planning.
Whether you register as a small business, such as a Sole Proprietorship or General Partnership, or you incorporate would be your decision, based on what best suits you and your business. But, there are some differences you will want to understand before getting started.
Name Protection – A small business has no name protection for the business name, so if that is important to you, incorporating may be what you want. Corporations will have name protection in the jurisdiction where they are registered.
Taxes – Corporations are considered separate entities, so they will file a separate tax filing from the owners. If you want to keep your personal taxes and business taxes separate, incorporating will accomplish this.
Liability – Just like with taxes, liability for personal and property damage is separate from the owners of a corporation. For small business registrations, the liability falls directly on the owners.
After deciding which is best for you, Ontario Business Central can help you start your business by registering or incorporating:
Make the most of your time stuck at home to your advantage, by starting to put your business plan into place. There are plenty of things you are able to do, despite being restricted, and Ontario Business Central is here to help get you started!
Should you have any questions, please feel free to reach out to our staff for additional information and assistance.
inquiries@ontariobusinesscentral.ca
Toll-Free: 1-800-280-1913
Local: 1-416-599-9009
Fax: 1-866-294-4363
Office Hours: 9:00am – 5:00pm
Monday – Friday E.S.T.
Ontario Business Central Inc. is not a law firm and cannot provide a legal opinion or advice. This information is to assist you in understanding the requirements of registration within the chosen jurisdiction. When you have legal or accounting questions, we recommend that you speak to a qualified professional.