4 Business Models To Experiment With Post-Coronavirus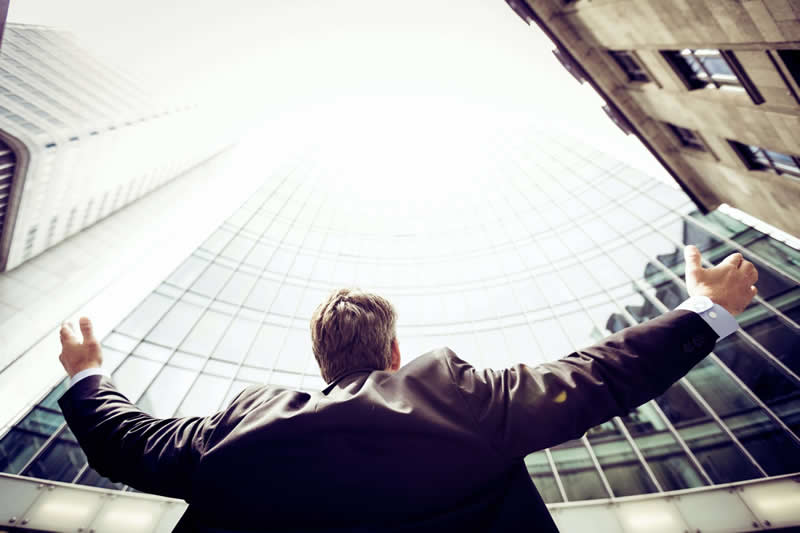 Nobody is quite sure how the business world is going to look post-coronavirus. The removal of labor to protect lives has been a huge shock to the economic system, exposing just how fragile many business models are and how many industries balance on the line of closure.
The businesses that have been able to succeed in these harsh times have been the ones that were able to easily transition online or had already begun the process of doing so years ago. If you're a budding entrepreneur looking for avenues to pursue after the pandemic, here are a couple of models we think are more future-proof and have the potential to dominate a damaged market.
Ecommerce
Stores may be closed but the demand for products remains high. It's in this conundrum that ecommerce has really shown its qualities and staying power.
The slow death of high street shopping has been facilitated by the convenience, accessibility, and quality of online shopping experiences in recent years.
The coronavirus pandemic may only serve to speed up this process. Who knows when non-essential stores will be able to open again, and what the process of setting up a brick and mortar store will look like with social distancing measures still in place. If retail is to survive in the immediate and long term aftermath of the coronavirus pandemic, it will need to transition online.
The ecommerce industry is easier than ever to dip your toe into. A number of template store builders exist to help you get started with a quality website to process orders that require no prior knowledge of coding. If you'd prefer to minimize the hassle of building a website, there are a number of online marketplaces you can sell through as an affiliate, including household names like Amazon and Etsy.
Another ecommerce avenue that may be the most profitable and attainable post-coronavirus is dropshipping (if you're unfamiliar here is an excellent guide). Dropshipping will eliminate the need to invest in office and stockroom space, and minimize the amount of human contact necessary in the delivery process.
Ecommerce is quite the perfect corona-proof business model, but it's not far off.
SaaS (software as a service)
Despite the success of ecommerce, investors and businesses will be looking for something less physical that won't be affected by the possibility of future outbreaks.
One industry that has weathered the pandemic storm and proven to be a valuable commodity during these testing times is SaaS. These software services specializing in online video chat functions, document storage, and mass mail delivery have helped to keep businesses operating under difficult, work from home, circumstances.
How businesses run is going to be forever changed by the coronavirus, leading to many taking more precautions and changing the way they operate internally.
This presents a huge opportunity for SAAS innovators and advertisers, with their services expected to be in huge demand. If you've ever had an innovative solution that streamlines workflow or makes communication more accessible, now is the time to move forward with it.
If you're already in the process of doing so, this crisis presents a great opportunity to offer a free trial and raise awareness of your service ready for when companies re-open after lockdown.
Online entertainment
There seems to be a feeling that once precautionary measures are lifted and people are allowed to socialize once more, that there will be a mad rush back to normality from the public. That is not necessarily true, and there are concerns that people will be afraid to leave the home for a long period after they're allowed, causing further damage and distress to the entertainment industry.
Behind only ecommerce, the online entertainment industry has been the biggest success of the crisis. Now, more than ever, people are valuing their Netflix accounts and the accessibility of online gaming.
These were huge industries before, and with people confined to their homes their revenue streams have only gone up. There may be a mass desire for public experiences such as concerts once again, but will the fear of mass gatherings outweigh that?
Don't look at the end of this pandemic as the end of a boom period for this model. Online entertainment has now become essential to the masses, garnering an entirely new customer base. There is now a wider audience than ever looking for and willing to accept forms of online entertainment from streaming films to gambling in online casinos.
Subscription service / tiered pricing
The subscription service model goes hand in hand with a lot of the businesses we've already mentioned, but there is room to suggest it. Along with tiered pricing options, subscription-based businesses present an opportunity for smaller businesses to find a way post-coronavirus.
In the immediate aftermath of the crisis disposable income is going to be short. Consumers are going to be looking for services and products that offer them the most for the least investment.
A subscription service that offers a choice of options rather than a one time ticket to an experience — such as the movie theatre — looks more appealing than ever. Likewise, people will be interested in the option to get exactly what they want while paying less, which is where inventive use of tiered pricing systems will see an increase in popularity.
No matter what you're selling, the key to thriving post-coronavirus is getting creative in how you sell it. On top of your marketing, you need to show a less financially-wealthy public why you're worth investing in. Options have been one of the best selling points of the last few years, and are about to become more important than ever.
These are the models we expect to dominate the next decade as the world tries to pull itself out of an economic hole of massive proportions. No one is quite sure how the world will look and react to the easing of lockdown restrictions, but these models are quite possibly the most secure for a world used to remote interaction.