How To Set Up Google My Business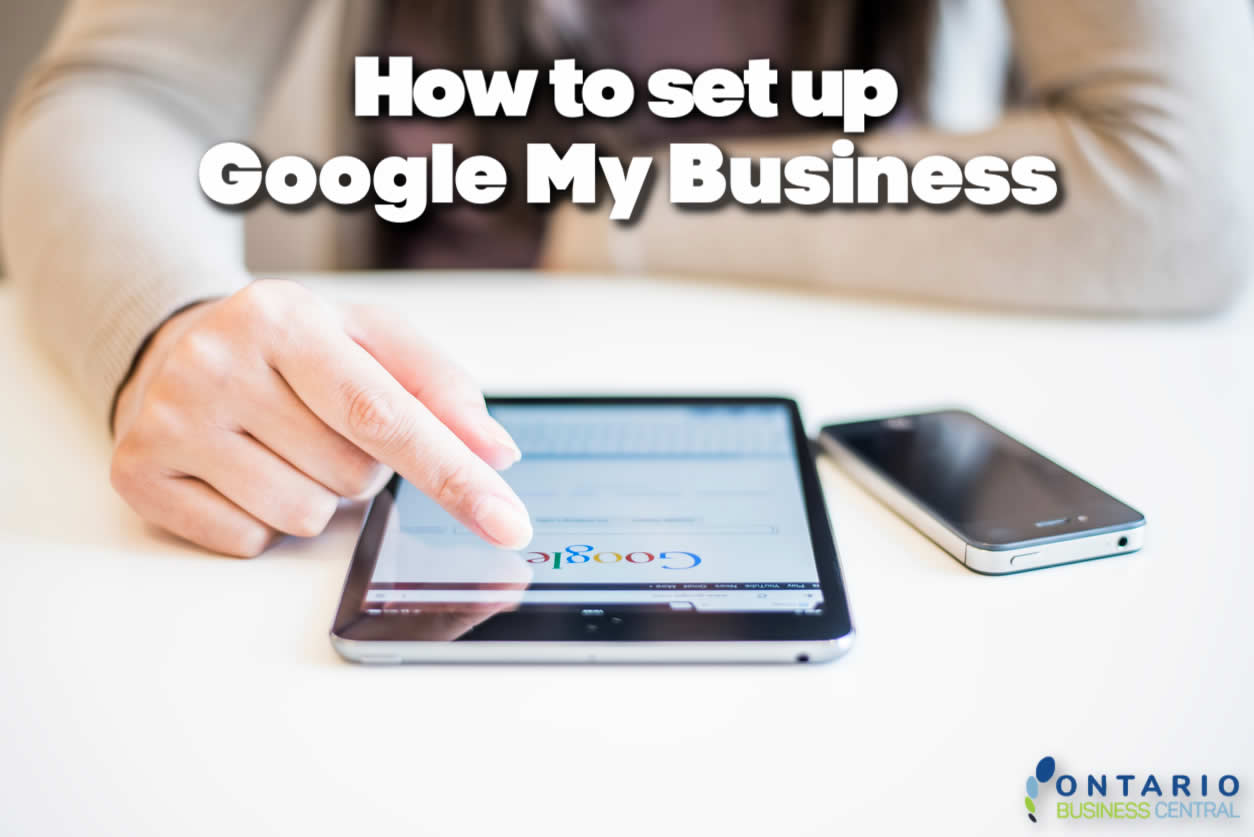 When it comes to searching for information or finding answers to questions, the first words out of anyone's mouth is generally 'Have you Googled it?' Google is almost always the first spot people go to search for solutions and find what they're looking for. 
If someone can't find your business on Google or cannot find your listing, they are going to connect with businesses they can easily find and engage with. For this reason, it's essential that you make the most of the tools Google provides, especially Google My Business to make sure your business is front and centre when the business name or industry is searched such as the closest hardware store to me.
What is a Google My Business Profile?
Your business profile is a free tool offered to businesses through Google.  This google tool allows you to provide customers with information about your business. It can be a substantial part of your marketing strategy that allows your business to be more visible online, helping your customers find your information, including your contact information, location and other details of your business. This tool is a great opportunity for business owners to gain new leads without adding any advertising cost to their online marketing budget. In fact, local searches in Google have skyrocketed to 200% higher in number than just 2 years earlier. Local searches account for nearly half of all Google searches, and they are highly effective, with 50% resulting in a physical visit to the business.
If you haven't already set up a Google My Business (GMB) listing, you will want to get it up and running right away; And, if you have an existing Google My Business listing, you will want to make sure it's fully completed to maximize its reach and effectiveness. The easier you make it for anyone to search for your business, the more you can easily generate leads and expand your reach.
Here are some of the ways to optimize your Google My Business listing:
1. Google your business
The first step you should take is to actually Google your business to see if a listing already exists. It's actually likely that there is already a listing for your business on Google, if you have been around for a while. In this case, you will just need to claim the listing. If someone has already claimed your business' listing, there is a different process in order to request ownership of a business profile. After creating or claiming your listing, you can sign in to Google to access the Google My Business dashboard, where you can go ahead and add your details.
2. Add your business details
Input all of your important business information accurately – remember, this is likely the first information customers will see when they Google your business. List your business in the most relevant category from the many business categories, to make it easier to find when someone is doing a more general search for goods or services. If your business offers delivery, make sure you're including this information and indicating the area you supply. Make your Google My Business listing as comprehensive as possible, to cover all of the pertinent details of your business that someone may search for. 
3. Verify your listing
After your information is input, your next step will be to verify your Google listing. Google will send out a postcard by mail that has a verification code listed. They prefer to mail out your verification code, rather than an instant verification process, so they are able to confirm that the business is actually located at the listed business address, helping them remove fake listings. Once you have verified your business, you'll have access to complete the profile. If you don't complete this step, your Google My Business listing won't be activated and you won't be able to edit it or access the analytical information.
4. Beef up your listing
Aside from the basic information you initially entered, you can provide even more business details to enhance your listing and help optimize its effectiveness. The more information you can provide, the easier it will be for customers to get everything they need to know in one place.
What should be included in your listing?
Contact information: Provide as many options as possible for your customers to reach you, whether it's by phone, email or in person. The more options there are, the more likely they will be to reach out to you through their preferred method – just be sure you are monitoring all of these communication options.
Business hours: Not knowing what days and hours a business is open can be frustrating to customers trying to contact you. Providing this information lets them know when they can expect to reach you by phone or come in person. If there are special hours, in the case of holidays for example, be sure to include those.
Photos: Adding photos to your business profile on Google can actually have a surprisingly effective impact. Google has indicated that those listings with photos included see a 35% higher click-through rate than those without and over 40% higher Google Maps requests.
Socials: Google automatically links all social media platforms that appear to belong to your business, so it's a good idea to keep your business name listed exactly the same across all socials so it's more easily recognized by Google.
Multiple locations: If you have multiple business locations, you can create and manage a location group, to make it easier to update multiple listings on Google simultaneously.
5. Ask for reviews
Individuals will generally rely on the personal experiences of others when deciding whether or not to use a business. The more reviews you have, the better picture you can paint of the experience your potential customers can expect. The easiest way to get reviews is to provide great customer experiences, then ask them to leave their feedback. Always reply to your reviews, and if you happen to get a negative review, offer apologies, try to understand what happened and determine if there is a way of turning that experience around.
Not only do reviews demonstrate your interest in the experience of your customers, but Google loves seeing reviews and will increase your search rankings and visibility, the more reviews you get.
Google also gives customers the ability to ask you questions. Regularly monitor your Google listing to check for questions that may be asked, and answer questions promptly and in detail. 
6. Keep it updated
Whenever any information about your business changes, it's essential to get your business information on your business listing updated as soon as possible. This will ensure that when customers want to contact you, come in person, or find out more information about your business, it's all the most accurate information available.
What information can you get from your Google My Business profile?
Google gathers and provides businesses with an incredible amount of information from their business profile. Through their analytics, you can learn more about where and how customers are finding your listing and what actions they are taking, such as whether they are requesting directions, visiting your website or calling you.
Seeing how customers are finding you helps you understand what search queries they are using, making it easier for you to create more effective posts and ads through Google. 
Accessing your profile using the Google My Business app
Google makes it easy for business owners to manage their business profile through the free Google My Business app. You can edit your business details, share photos, post updates and reply to reviews, questions and messages left by customers. 
You can also use the mobile app to access your Google analytics to monitor how customers are interacting with your business listing.
One feature that is unique to the mobile app, in comparison to your desktop version, is that you are able to see your followers through the app.
Using Posts on Google My Business to boost your reach
Google My Business Posts are essentially mini-ads for your business, that appear with search results. You can use GMB Posts to promote an event, showcase a new product or get new information out there. 
Only the first 100 characters of your post are visible in the search results, so be sure you're including the most important and captivating information up front. Creating a new post weekly is generally the most effective. 
Google also allows you to include a call to action within your post, so you can encourage customers to take action right away and book, order, sign up or call you immediately. Posts can also be shared to your social media platforms to further expand their reach.
Maximizing the SEO potential of Google My Business 
When Google sorts its local ranking results, it uses three factors to determine who ranks at the top. Making sure all of your information is accurate helps ensure that your business is appearing at the top of those local rankings when someone is searching for particular products or services.
Distance: One of the biggest factors in local rankings is distance. Google search and maps determine how far each business is from either the location entered in the search or, if no location is specified, Google uses the location of the individual searching. 
Relevance: How closely the description of your business information matches with what someone is looking for. Begin as descriptive as possible, and including all of your available services can help you achieve a higher relevance ranking.
Prominence: Here is where a number of different factors will come into play. Google gathers information about how prominent your business is both online and offline. This means how well-known the business or brand is, the number of links to your pages, Google reviews, and more all contribute to the prominence ranking.
All three of these components together will help determine the search rankings for a business, so it's essential to ensure that each is fully maximizing its potential. This means having a complete, detailed Google My Business profile, maximizing SEO, asking for Google reviews and getting outside links to your content. Although Google's algorithm is kept private, to make rankings as fair as possible, they do provide these key factors you can use to improve your ranking.
At Ontario Business Central, we are committed to supporting entrepreneurs in growing and developing their businesses. We hope you have found this information to be helpful in allowing you to help expand the online reach of your business. 
If you have any questions, please feel free to reach out and speak to one of our dedicated staff who are always eager to assist business owners.
inquiries@ontariobusinesscentral.ca
Toll-Free: 1-800-280-1913
Local: 1-416-599-9009
Fax: 1-866-294-4363
Office Hours: 9:00am – 5:00pm
Monday – Friday E.S.T.
Ontario Business Central Inc. is not a law firm and cannot provide a legal opinion or advice. This information is to assist you in understanding the requirements of registration within the chosen jurisdiction. It is always recommended, when you have legal or accounting questions that you speak to a qualified professional.