How to Become a Vendor at a Festival, Flea Markets or Craft Shows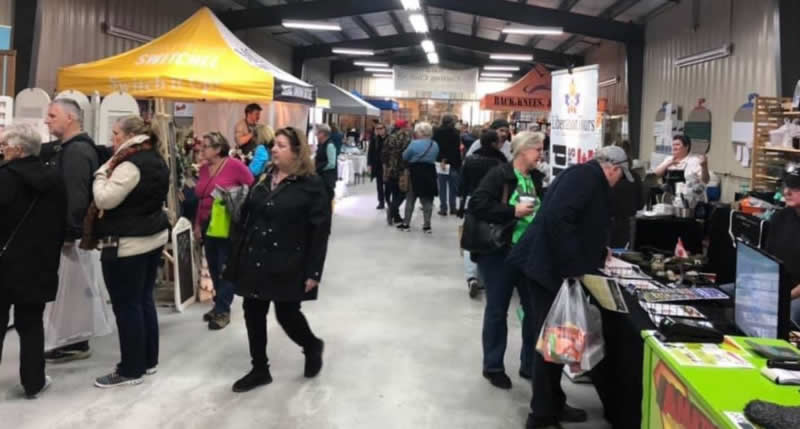 This past weekend, I attended the Cranberry Festival in Bala. The town of Bala has a small population of under 6000 people but when the festival weekend comes to town, their population soars to 70,000 + people.
If you are an artisan, crafter, a great cook, baker, musician or farmer, becoming a vendor at any of the festivals across Canada is an exceptional entrance into becoming an entrepreneur. This is an ultimate opportunity for you and your new brand to showcase your wares to cultivate connections with customers and other entrepreneurs.
Some of the great aspects of having a business operate within the festivals are as follows:
Festivals take place on weekends and may not interfere with full time employment
There are no ongoing costs to operate the business as for space
Flexibility in that you can create your own schedule as to how many festivals you wish to attend
Tremendous exposure without incurring a lot of costs to see how your product or products are received
Inexpensive advertising where you can accumulate loyal customers after the festival is long gone and continue to receive orders
Networking with other vendors
Ability to start at a small festival at minimal upfront costs
If you want to be your own boss but in a limited capacity where it only takes up some of your time, this may be an opportunity waiting to happen. With limited investment and some ingenuity, this could become something of great enjoyment to you that earns you extra money.
Many festivals, fairs and markets are booked far in advance for vendors wishing to attend. It is important to plan ahead for any events you would like to have an exhibit.
When looking at different events, assume the larger crowd attendance for the events, the more it will cost you to be a vendor within the event. You may wish to start small and see how well your business is received or you may want to try your abilities at a larger event with higher crowd sizes.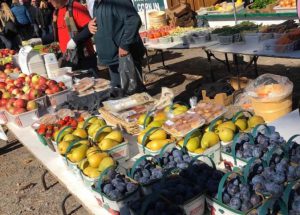 How do I become a vendor at a market or festival?
1. Pick the festivals, fairs or markets you are interested in
It may be based on geography, demographics, specific theme, size of event, and the perks associated with the event. For instance, a festival that has an established three day event that draws in large crowds where there is extensive advertising for the event will cost more money to attend than a festival that is for one day only as a local Saturday market. The bigger and longer the event, typically, the more you will pay to attend.
2. Get specific details on the event
This includes how many years the event has been running, how much advertising and promotion will be spent by the organizers, what the options and costs for attendance.
3. Contact the organization holding the event
Most organizations holding the events offer the availability for you to apply directly with them for spacing and costs directly through the association itself. Often, there is direct website for the event you can connect to and obtain pertinent information specific to an event you are interested in.
4. Do the math
It is important once you determine how much it is going to cost you to attend the event, which can range from a few hundred dollars to a few thousand dollars, to determine how many of your items you will need to sell to at minimum cover your cost of attendance. This also includes your cost of making the product, the time it has taken you and any additional items such as travel expenses, gas, food etc. The standard rule of thumb is to try and earn at least $5 for every $1 you are spending.
See how many other vendors listed you would consider to be competitors within the event and ensure you are not surrounded by others selling the same wares.
5. Your booth and the cost of doing so
There are many options available to you from purchasing a prefab booth to making your own. At minimum you will need items such as tables, chairs and decorations to make your space enticing to potential customers. Here are a couple of different websites with DIY ideas for making a booth for your business yourself. There are all kinds of ideas both expensive and inexpensive. Your creativity should come out when designing your booth and decor surrounding. Noted below are some great resources that provide tips and tricks for a great display:
https://bizfluent.com/how-8306535-create-attractive-vendor-booth.html
https://resources.storenvy.com/tips-for-selling-in-person-booth-setup-and-merchandising/
Pinterest has a lot of great ideas as well.
6. Accepting payments Point of Sale
You want to make it very easy for customers to hand over cash, credit cards, debit cards to provide to purchase your wares. There are a number of different options available including an easy set up from your cell phone to a tap machine available through different suppliers.
Here is a listing of 6 virtual terminal companies you may wish to contact
https://fitsmallbusiness.com/best-virtual-terminal/
These are just a few examples of suppliers. To set up an account may take a bit of time so you will want to investigate, choose your provider and set up the account long before your first event. Remember, there are costs involved in setting up merchant accounts. Typically, the costs are somewhere between 2% and 4%. Most merchant services pay you within a few business days of the transactions you receive from customers and the payment is directly provided to your business bank account.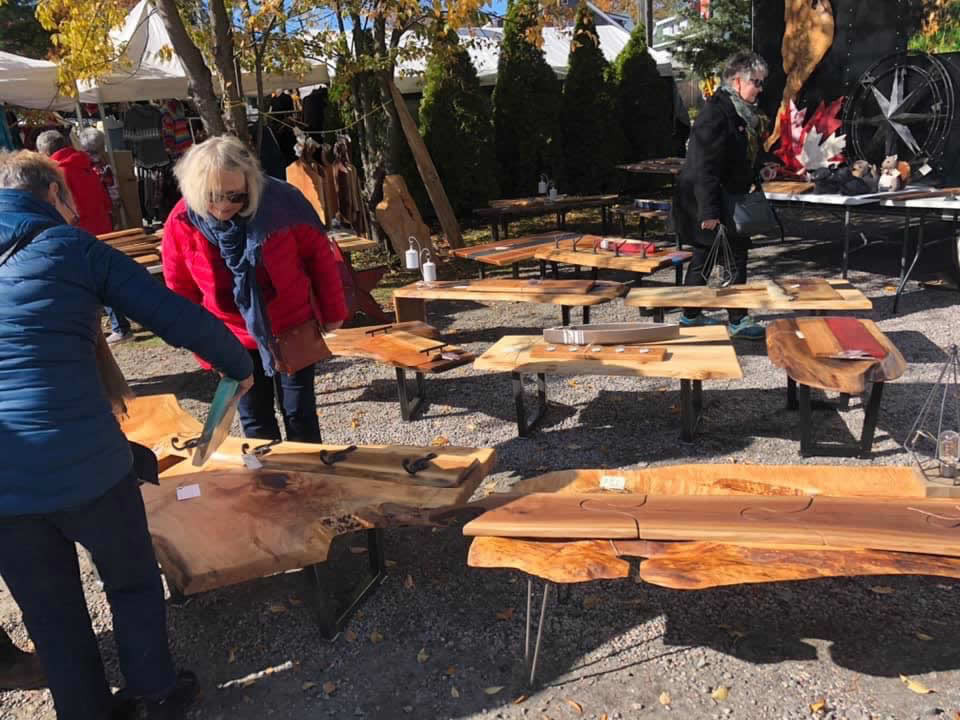 7. Choose colouring for your booth
You want your products or wares to stand out to passerbys. Put different colours behind what you wish to sell and see what makes your items pop.
The Tradeshow Network Marketing Group gives some ideas and examples on colour and colour schemes to assist you
8. Register your business name
Unless you are going to use your individual first and last name for your business, you will need to register the business name. To register your business, the fees are between $140 and $250 depending on your Province of operation and the registration lasts for time frames between 3 years to continual. Most often suppliers and event organizers will want a copy of your business registration or Master Business Licence along with the credit card merchant service companies and whichever financial institution you will bank through.
If you wish to register your Ontario business with us, here is the link to set up your business in 3 to 5 minutes:
9. Have fun!!!
Whether your day job is sitting at a desk, in a truck or perhaps you are retired and looking for something new and exciting to do with the ability to earn extra income, operating as a vendor at any of the thousands of events available throughout Canada gives you the ability to have some fun, sell your wares, bring out your creative side while giving you the opportunity to meet new people and to gain support and knowledge from other entrepreneurs.
Ontario Business Central has assisted 170,000 individuals to start and grow their businesses in Canada. We celebrate entrepreneurs and provide services, support and resources to those who wish to be their own boss.
If we can be of assistance, please feel free to reach out to us with any questions you may have.
inquiries@ontariobusinesscentral.ca
Toll-Free: 1-800-280-1913
Local: 1-416-599-9009
Fax: 1-866-294-4363
Office Hours: 9:00am – 5:00pm
Monday – Friday E.S.T.
Ontario Business Central Inc. is not a law firm and cannot provide a legal opinion or advice. This information is to assist you in understanding the requirements of registration within the chosen jurisdiction. It is always recommended, when you have legal or accounting questions that you speak to a qualified professional.