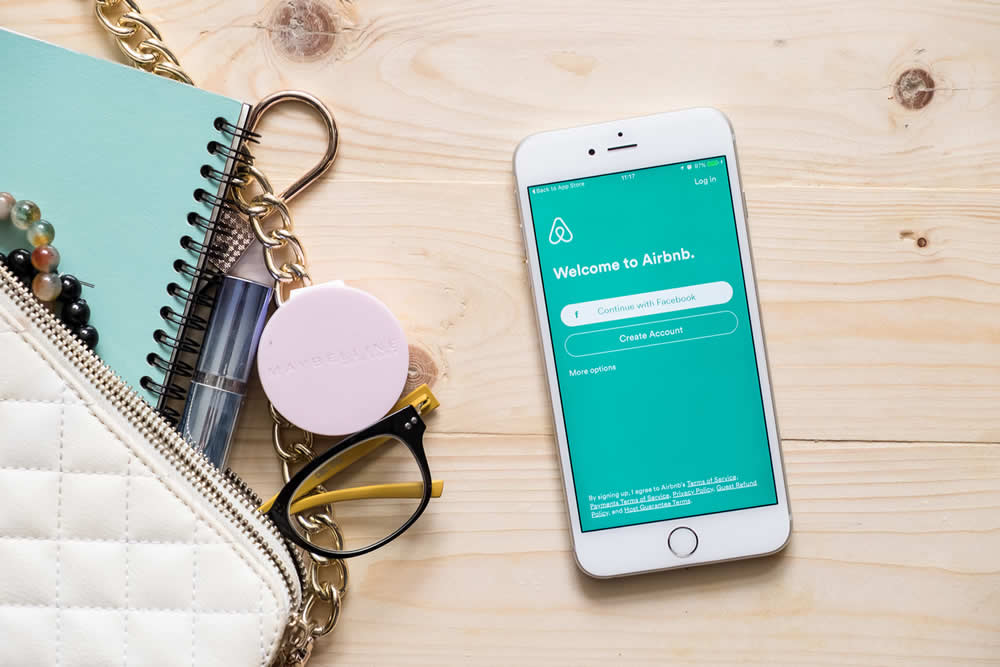 A hugely successful new business opportunity is turning the property or properties you own into, not only investment income, but rental income. AirBnB has become a stronghold in the real estate market, connecting property owners to those who wish to explore new places, cultures and events. Hosting on AirBnB can make you some serious cash when you do things right. If you're frequently traveling or have a second home or cottage sitting there empty, you can start making money almost instantly with that empty real estate, by hosting on AirBnB.
Did you know that you can also host experiences through AirBnB? So, rather than sharing your home or vacation rental with guests, you can share your skills and knowledge to create a unique experience. This could include a cooking class, walking tour, or really anything you're good at or want to share with others! Here's how it works:
AirBnB wants you to succeed!
When you're making money, AirBnB is making money. Because of this, there's nothing they want more than for you to be a successful, money-making host. There's no host guarantee of success, but they offer a library of resources to help you achieve this and find the most success with your AirBnB listings. They've also got 24/7 support by phone, email and live chat, so no matter where you are in the world you can get help and hosting tips at any time. You can learn about the basics with their guide to AirBnB hosting. Understanding AirBnB is essential to maximize the potential of your listings and ensure you're abiding by their guidelines.
Your AirBnB property is protected
It takes a good level of trust to allow guests into your home while you're not around, so AirBnB tries to take some of the worry away by allowing you to set strict house rules, requesting ID for bookings and providing host protection insurance with $1,000,000 in liability insurance coverage and property damage protection. Potential guests are expected to review, understand and agree to these house rules before booking.
To help ensure the trust and safety of both hosts and potential guests, both are able to leave feedback, and the reviews and opinions expressed can be seen by future hosts and guests. Before accepting a potential guest, you can read past reviews to see if there may have been previous negative host experiences.
How much does it cost to use?
It's actually free to become a host and list your space for rent or the experience you're offering. So, during slower times of the year it won't cost you anything to keep your listings up if bookings aren't coming in. But, when there are bookings, AirBnB receives compensation of 3-5% per booking – that fee also includes the credit card processing fees and insurance coverage.
How much should I charge?
Every listing will of course be different, so the fee you charge will be based on a number of factors. AirBnB tries to help you get a better idea of pricing strategy by assessing what comparable rentals are charging based on size, location and time of year. Just input a little information about your rental and they'll give pricing strategy suggestions. The fee you charge may be impacted by the business plan and approach you're taking, so writing out a business plan first might be a good idea.
Create your business plan
You may only be occasionally listing your space for rent, but you'll still want to have a good idea of what your expected revenues and expenses might be and how you'll logistically get things done. If you're away from your home for an extended period or your vacation rental is quite far away, but there are multiple bookings, how will potential guests check-in and out? And how will the cleaning get done between each? Perhaps you'll need to hire a cleaning company to get this done. If so, is there a minimum stay you'll require in order to make that expense worthwhile? If you want to keep everything within AirBnB, you may want to consider their all-in one service through Luckey, where they will physically welcome your guests to your AirBnB property, clean between each stay and provide amenities such as linens. Luckey receives compensation of 20% of your booking rate, but might be a great option for maximizing your bookings. You can even include a cleaning fee to help cover this added cost – the 20% is only charged to the booking rate, not the cleaning fee.
What's expected of hosts?
Regardless of the type of accommodations you're providing, or whether you're instead offering experiences, there are four things that AirBnB requires of all hosts.
Be quick to respond – Hosts are asked to reply to any bookings or inquiries within 24 hours. 
Make sure your availability is accurate – You can block off times when you aren't available to host or to avoid overbooking.
Don't cancel – AirBnB tries to keep a strict cancellation policy, so unless there are unavoidable circumstances, cancelling a confirmed booking is seriously frowned upon.
Get feedback – All guests are invited to provide feedback after each stay, and the more positive feedback you receive, the better your overall rating will be. 
AirBNB offer other hosting tips to boost your overall host standing, such as providing essentials like towels, linens, soap, and toilet paper, the accuracy and detail of your listing, ease of check-in, and support for guests during their stay.
What should you expect from AirBnB guests?
Before even booking with you, AirBnB guests set up a profile and provide some information about themself, including a phone number and government ID. It's expected that, with each booking, the guest has read and understood the house rules, and that the listing matches what they need. They're expected to be respectful of their host's home, respect any neighbours you may have, and not have additional guests without the host's knowledge. Above all, you should expect your guests to explore the area and get a taste of what it's like to be a local. After their stay, guests are encouraged to leave a review to help future guests learn more about what their experience may be like.
What is involved in hosting an experience?
AirBnB is known for their accommodations, but that's not all they've got! There's a whole world out there to learn about and show off, and if you want to share your city, talent, or culture, you can host an experience and invite guests to join you. Whether you're a surfer in Tofino, British Columbia or a wine enthusiast in Niagara-On-The-Lake, you can create unique experiences to share with others. 
You can host in person or online!
You aren't limited to having guests come to you for your experiences. Instead, you can choose to host an online experience. Now, of course some things are better experienced in person, like a surfing lesson, but there are plenty of opportunities to show what you know and host unique online experiences like yoga or cooking classes – you'll even find an online experience where you can meditate with sheep!
Get your business registered
If you're looking to operate as an AirBnB using a business name, like 'Northern Ski Lodge,' you will want to either register or incorporate your business. It's a good idea to first do a business name search before proceeding, so you can see if there are any other businesses that already use this name. 
Once you're registered or incorporated, you can then open a business bank account, to help keep all of your AirBnB income and expenses separate and more easily organized.
Ontario Business Central can help you register or incorporate your business quickly:
REGISTER A  BUSINESS
INCORPORATE A BUSINESS 
BRITISH COLUMBIA INCORPORATION
Depending on where your AirBnB property is located, there may be additional local laws or permits that may be in place. It's always a good idea to check with the city or town where you'll be operating out of, or reference BizPal to get an idea if there's anything else you'll need.
Get your AirBnB property or experience noticed!
Depending on where your home or vacation rental is located or what experience you're offering, you may run into some competition with other listings. So, it's important to make your listing stand out so it gets noticed.
There are a few ways to do this. Your host rating will play a big factor in how prevalent your listing is – keep your rating high by fulfilling and exceeding your host expectations. Each quarter, AirBnB reviews their hosts to assess their performance and rewards 'Superhost status' to those who meet the requirements. In general, you'll need to have a great response rate, low cancellation rate and get a stellar guest rating. 
Great photos of your AirBnB listings are essential – you want to draw guests in, give them a good picture of the entire space and make them want to book right then and there. The photos have got to be accurate – include misleading photos and you're only asking for negative feedback from your guests! 
Your photos can make or break the success of your AirBnB listings, so you may want to consider hiring a professional to get them done. A photographer will be able to capture the best angle and lighting of each space, to highlight its best features.
If you're offering experiences, provide a good preview of what guests can expect, whether it's through photos, a short preview video or a detailed description. The better picture you can paint of what potential guests can expect, the better chance you've got at filling those bookings and having your guests leave happy with their experience. 
If you think becoming an AirBnB host might be a great way to make some extra money or replace your current income entirely, we can help you get registered or incorporated! Read through the beginners guide and host tips they provide, to see exactly what you can expect, then when you're ready, register your business and start posting your listings! You can also find a great deal of information, beginners guide to business and entrepreneur tips on the blog section of our website.
At Ontario Business Central, our commitment is to assisting entrepreneurs, as they embark on their undertaking to build and grow a thriving business. If you have any questions about getting started, please reach out to our helpful and knowledgeable staff. 
inquiries@ontariobusinesscentral.ca
Toll-Free: 1-800-280-1913
Local: 1-416-599-9009
Fax: 1-866-294-4363
Office Hours: 9:00am – 5:00pm
Monday – Friday E.S.T.
Ontario Business Central Inc. is not a law firm and cannot provide a legal opinion or advice. This information is to assist you in understanding the requirements of registration within the chosen jurisdiction. It is always recommended, when you have legal or accounting questions that you speak to a qualified professional.