Best Small Businesses For 2021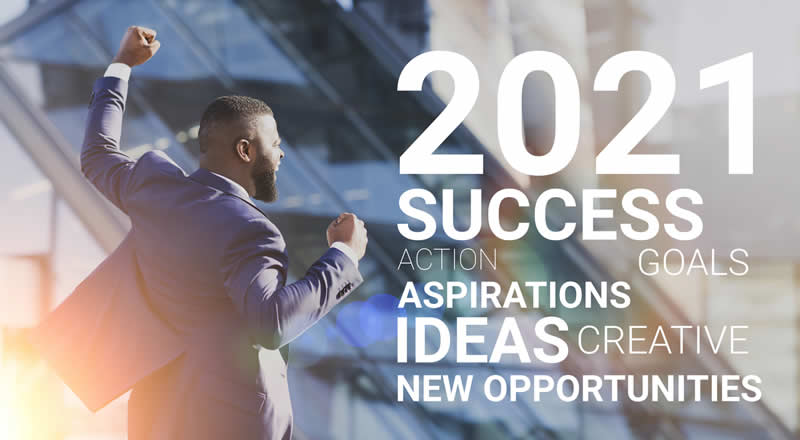 The past year has definitely caused quite a big shakeup in the economy and shifted the markets and trends into new directions. Despite the significant shift in buying trends and the economy, there were some industries that saw growth and others that thrived regardless of what was happening around them. While the economy begins to recover and return to business as usual, there are still plenty of opportunities to start and grow a profitable business in a number of areas.
If you are an aspiring entrepreneur starting your own business is always possible, and there are many low investment business ideas you can launch, even as we continue to navigate the shifts in the market amidst Covid-19.
The Movement to Online
The online marketplace continues to grow exponentially, leaving plenty of room to start a profitable business. Social distancing and other restrictions put in place due to Covid-19 have only pushed this growth even faster. There are a huge number of business ideas that can be run partially or completely online. Operating online removes many of the limitations that a brick and mortar business may face, including distance and the expenses of having a physical location.
With so many businesses starting or moving online, there are also plenty of opportunities to start your online business idea built around providing services to these emerging online businesses. There are endless possibilities for starting an online business, without having to invest a lot of money. Here are just a few ideas:
Ecommerce
Despite the amount of competition out there, ecommerce continues to be a great way for entrepreneurs to build successful small businesses. In fact, it is estimated that Covid-19 has propelled ecommerce ahead by 5 years. Whether you choose to set up your online store to dropship through Amazon or Shopify, or sell directly through your own website, Etsy or another ecommerce platform, there are plenty of opportunities out there.
Web Developers and Design
As more businesses shift their operations online, the need for web developers and web design services has greatly increased. For those businesses who had already been operating online, they may need to expand their product or service offerings, create a mobile app to make their website mobile friendly or outfit their website for a higher volume of traffic. Providing web development or design services and support means you can run your online business by helping others with theirs.
Consultant Business
It has become common and widely accepted to now conduct business meetings through video conferences. Because of this, running a business providing services through an online coaching and consultant business strictly through video would not be considered unheard of. If you have expertise to share to help other business owners, a business coaching and consulting virtually would provide a great opportunity.
Social Media Manager
Establishing an online presence is fairly essential for most businesses nowadays, and the various social media platforms are a large component of that online presence. Keeping all of a business' different social media accounts up to date and managed can be a fulltime job in itself. For many business owners, they simply do not have the knowhow nor the time to dedicate to this, and instead will look to hire a social media manager to keep accounts updated, reply to messages and questions from potential clients, and grow the reach of the business in each platform through social media marketing. If you are social media savvy, social media management services may be a great business idea to start.
Freelance Content Creator
Much like a social media manager, a freelance content creator steps in as a third party to take the work of blog post writing and other content creation off of the shoulders of the business owner, so they can focus on other aspects of their business. Content writers provide quality writing for businesses to help search engine optimization, boosting the business' online presence. You can provide your freelance writing services to any number of businesses, depending on the amount of workload you wish to take on, and you are able to run strictly as an online business and work for clients worldwide.
Essential Markets
For some businesses, regardless of what is happening with the economy, they remain largely unaffected because they are considered essential. Starting a business that provides essential goods or services can help ensure that you are building a business that can withstand any economic situation and provide a steady earning potential. Here are just a few examples of business ideas that are likely to remain strong, no matter what the economy in 2021 looks like:
Elderly Care
As the number of elderly people in the population continues to grow, so does the need for proper care. Many elderly are choosing to remain in their homes rather than move to a retirement home, but they require a little extra assistance with everyday living. An in-home care service can provide personal support and care to individuals, including house cleaning, meal preparation, in-home or mobile laundry, and other necessary services, and is a great business to start in a high-demand field.
The past year has highlighted the importance of hygiene and cleanliness. Businesses that provide cleaning services or products are poised to excel in 2021, as people and businesses continue elevating the seriousness of cleanliness. Offering cleaning services to businesses helps them maintain their high standards of sanitation, while taking the task of maintaining that standard off of them and instead onto the cleaning business.
Securing reliable child care has always been a challenge for parents. The Covid19 pandemic has only added to this challenge, as many child care centers have been forced to reduce the number of available spaces. This has resulted in an even higher increase in demand for safe, quality child care. Whether you choose to operate as a home care center or provide care at a separate location, you will be providing a much needed service for many parents.
Skilled Trades
There is always a need for skilled tradespeople to provide services to homes and businesses. Plumbing, electrical, HVAC and other specialized services require proper training. Using this specialized training, you can start a business to offer your services, as there will always be a need and demand for this.
Real Estate
No matter what the economic or social circumstances are, people are always going to be moving, whether it is for a new job, to be closer to family or any other reason. Real estate agents have had to adjust some of their typical business model operations, moving to a more online-based platform, but in spite of what is happening in the world, growth rates in the Canadian real estate market continues to skyrocket. In fact, home prices during covid19 rose by about 10%, and there is no sign of slowing. Even better, real estate agents in Ontario are now able to incorporate and benefit from the advantages that incorporating a business brings.
Fun Stuff
It is not just about the essential services being in high demand, and there is always a demand for entertainment, even in tough times. And, in adjusting to this new normal, we cannot forget to build in some fun along the way. The key to building a successful non-essential business, even during difficult economic times, is adapting to the situation. Over the past year, many businesses made significant changes to the way they operate and how they provide goods and services to their customers.
Virtual Events
With so many people working or attending school from home in an effort to socially distance, it is not surprising that they have turned to virtual events for their entertainment. In fact, Forbes details that there has been a 1000% increase in the number of virtual events people are attending. Offering virtual events not only helps meet social distancing recommendations, but it also opens up the opportunity to reach a broader base of potential clients. There are a number of platforms you can offer your events through, including AirBnB experiences, Outschool for kids events and online teaching, and Zoom.
Gourmet Delivery
Even as some restrictions are being lifted with regards to in-person dining, many people remain hesitant to participate and instead are choosing take-out or delivery options. While some restaurants offer their own delivery, many others are not equipped or staffed to do this. Offering gourmet foods, snacks and other items true foodies would enjoy opens up a great business opportunity to offer delivery services, either independently or by joining an existing delivery service, such as Uber Eats, or Skip the Dishes, as a subcontractor.
Subscription Joy
Subscription boxes have become quite popular in recent years for people looking to sample new and different products, as well as for those looking for unique and thoughtful gift giving ideas. Narrow down your niche – for subscription boxes, the more specific, the better!  Cratejoy put together the ultimate guide to starting your subscription box business, that includes cost calculators and tips for sourcing products and getting started. They also offer webinars, blogs and other resources specifically designed for subscription box businesses.
Furbabies Pampering
For pet owners, their furry sidekicks bring them so much joy, no matter what is happening in the outside world. And, with so many more people now working from home, they are now able to dedicate the time needed to care for a new pet, so shelters across Canada have seen adoption applications skyrocket so much that many are unable to keep up with the demand. This opens up huge opportunities to provide a variety of pet-related products, from homemade treats to custom accessories.
Setting Up Your Business
Getting started begins with registering or incorporating the business, and we are here to help with either. A few minutes is all it takes to submit your order, then you can let us take care of the rest, while you move onto writing your business plan, obtaining financing and figuring out other key aspects of your business.
Ontario Business Central can complete your registration or incorporation quickly, sending everything you need to start your business right to your email.
REGISTER A BUSINESS
INCORPORATE A BUSINESS
BRITISH COLUMBIA INCORPORATION
If you have a business idea to start in 2021, we are here to help you get started! There will always be opportunities out there to start and build a successful business. Sometimes a business idea may need to be adjusted or modified to function more successfully, as was clearly demonstrated over the past year. But, what 2020 has also shown us, is that many businesses are able to thrive regardless of what is happening around them.
If you have any questions about the different types of business registrations and corporations, please feel free to contact us. We are here to help you as you embark on your entrepreneurial journey to start and build your business.
At Ontario Business Central, our commitment is to assist entrepreneurs as they grow their business successfully. If you have any questions about how to take the first steps to start, please reach out to our helpful and knowledgeable staff.
inquiries@ontariobusinesscentral.ca
Toll-Free: 1-800-280-1913
Local: 1-416-599-9009
Fax: 1-866-294-4363
Office Hours: 9:00am – 5:00pm
Monday – Friday E.S.T.
Ontario Business Central Inc. is not a law firm and cannot provide a legal opinion or advice. This information is to assist you in understanding the requirements of registration within the chosen jurisdiction. It is always recommended, when you have legal or accounting questions that you speak to a qualified professional.