Start a Home Tutoring Business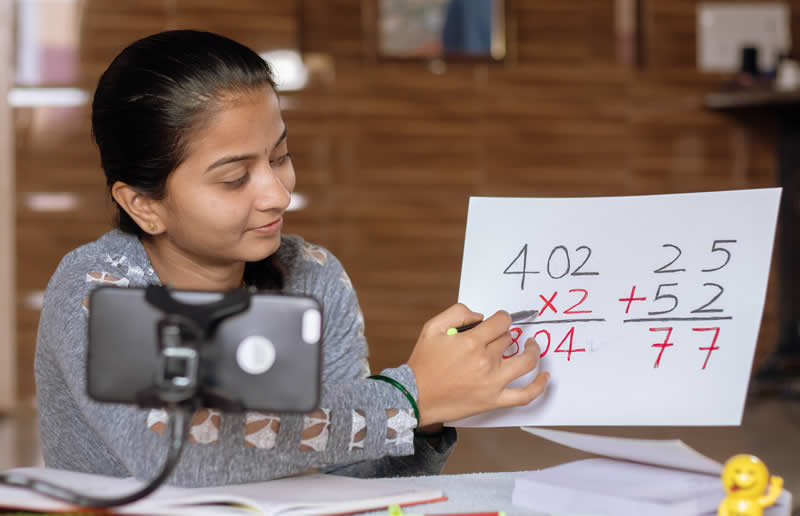 Original Post Date: Nov 19, 2020
You have got specific skill sets or expertise and love to share your knowledge with others; what better way to do this than to start a home-based tutoring business! It is a great way to do something you love, while earning an income or supplementing your existing income. And, with more and more students opting to learn at home these days, there is plenty of opportunity to connect with interested learners at all levels of education.
Before you get out there to start recruiting your students, you will have to determine a few things for your home tutoring business. Your business success will rest not only on your tutoring skill, but also on the business plan you create. Here are some questions you will want to consider before getting your tutoring business started:
What will you teach?
You may specialize in an academic subject like math, science or literature, or you may have special training or expertise in a different field, such as cooking, wilderness or teaching another language such as Japanese. No matter what your specialty is, if you are an expert in something and want to share that knowledge, you can find others who are interested in learning. You can either teach subjects to help compliment what students are learning in school or at home, or you can teach subjects of interest that aren't part of the regular curriculum.
Who will you teach?
Depending on what you are teaching, you may want to narrow down the age group you are focusing on when you start your business. Most tutors will keep their focus on either elementary, high school or university and college students, rather than trying to prepare for and teach all three different levels of teaching.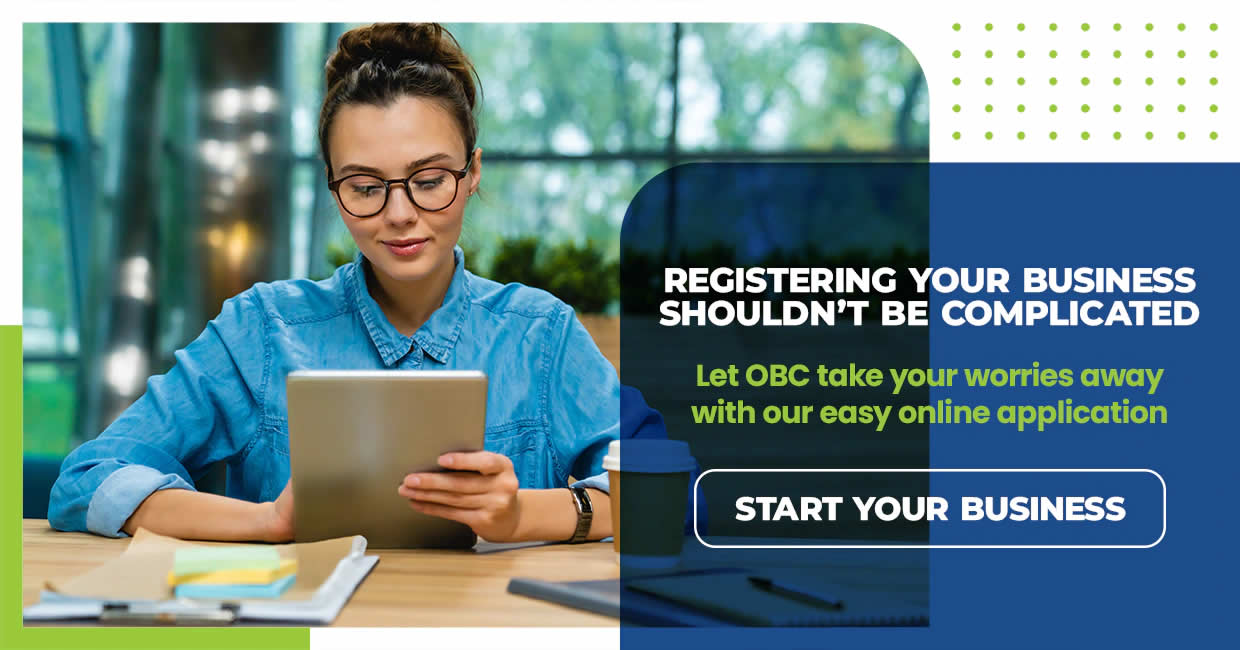 Where will you teach?
With a tutoring business, you have a few different options for where you will be doing the teaching. So, you can keep things completely online or choose to travel to do one-on-one in person private tutoring. Depending on who and what you are teaching, you may prefer one option over another, but it is entirely possible to do either – or both!
If you are opting for the online tutoring option, you can either create your website or other online space where you can interact with students, or you can utilize an online teaching platform to find and teach your students.
Outschool is designed for learners age 3 through 18, and provides access where you are able to post your different classes and times, set the number of students and the cost for each registration. You can either do one time drop-in classes or multi-day courses, where you meet multiple times through Zoom, based on the schedule you set. You will receive 70% of the revenues of your classes and Outschool keeps the other 30%, so what you earn will vary based on the price you set and how many students enroll.
Another great platform for establishing yourself as a tutor is First Tutor. You will have the opportunity to engage students in home, private or online tutoring, and you keep 100% of your fees. This is because students will pay a one-time fee when they enroll with their first tutor. All learning arrangements and hourly rate fees are done between tutor and student directly.
Teachable is an online course creation platform with more than 100,000 registered teachers and course creators. There's a sliding scale of monthly or annual fees for teachers, with different features for each. Create your course, share what you know and earn a great income. You can choose to provide self-paced video lessons, limited time courses and live workshops. Set the prices for your courses, and depending on the plan you select, Teachable will take a small percentage of that amount in processing and transaction fees.
One of the simplest online teaching platforms is Thinkific, with over 50,000 teachers sharing their expertise with students around the world. Their drag and drop course builder makes creating your course incredibly easy, and the earnings calculator lets you see what you can potentially earn based on the fees you set and how many students you have. Start with a free trial, or jump right into one of their monthly plans. Depending on which plan you select, there are various course creation, sales and marketing, design customization and student experience features.
Outside of these sites, you can grow your business and market yourself through social media, paid online advertising and word of mouth. Of course, how you market your tutoring business will all depend on who your target market is, how your teaching is structured and whether you will tutor online or in person.
These are both great options for getting started, because you will have almost instant access to a roster of eager learners, so you can start with assisting students right away. These are also a great option to utilize while you build your home tutoring business.
How will you teach?
You may want to stick with personalized one-on-one tutoring either online or in person, or you may opt to teach a group. How you teach could be dictated by the subject, your teaching style or the level of expertise of your students. With students who will require a lot more individual attention, it may be a good idea to stick with lower numbers so you can provide the amount of attention each learner will require. If you are teaching a more experienced group of learners who may not require the same amount of individual attention, you can probably include a larger number in your group.
Alternately, some subjects, such as drama or other creative arts, are more suited to be taught in groups or in person, where students can share ideas and draw inspiration from one another. Determine what the best structure is for the subjects you are teaching and the learning style you are striving to achieve.
What will your hours be?
After you have figured out who and how you will teach, you will have to structure your schedule around that of your students. For those attending school in person, their availability will be either after school hours or on weekends.
College and University learners will have varying schedules that may need tailored scheduling. If you are planning on assisting college students with test prep or college entrance exams, you may have to make yourself more available during the times throughout the year that students will be looking for this type of tutoring session.
For adult learners, classes may need to be scheduled around work hours, or a number of different available days and time may need to be offered to accommodate different schedules.
Communicating with parents
If you are teaching school aged kids, it is likely their parents are going to want to know how their learning is progressing and what level they are at. Having open communication is important for everyone – Parents need to know if there is anything their children are struggling with and if there are ways they can help; Students require feedback and recommendations on how they can improve their learning and get to the next level; and as a tutor, it is important that you relay this information clearly so parents and students do not get frustrated or discouraged with the progress they are making.
Online tutoring can present its own challenges, both for student and tutor. Things can get lost in translation, if not communicated properly, and it can be more challenging to demonstrate certain things via video or email, so providing the clearest communication possible can help everyone overcome the challenges inherent with online tutoring.
Likewise, if a student is excelling, communicating this information can lead to the student challenging themselves more and striving to reach new levels in skill and knowledge. When a student sees the progress they are making, they are encouraged to keep going and can get a great confidence boost. It also helps reassure parents that they are making a good decision by hiring a private or online tutor for their child.
How much can you make as a tutor online?
There are a lot of factors that will influence how much you can make as a tutor. If you are using an online platform, there may be expenses involved or you may have to share a portion of your revenues with the tutoring platform. How many students you have, the hourly rate you set, the subject matter you teach and your level of expertise will also factor into how much money you can make.
How should you register your home tutoring business?
You have the option of either registering your tutoring business as a small business or incorporating. Either option lets you operate under the business name you have registered, open a business bank account and market yourself. There are differences between registering a small business and incorporating that you will want to know about before settling on one.
When you've figured out which is best for you and you're ready to start, we can help you register your business license or incorporate quickly and easily:
REGISTER A  BUSINESS
INCORPORATE A BUSINESS
BRITISH COLUMBIA INCORPORATION
How can you grow your business?
Running a profitable tutoring business involves creating a business plan for the direction your business wants to head in, including your growth and marketing plan. There are a few ways you can grow your home or online business to reach more learners and create a more profitable home tutoring business. If you are running your tutoring company through an existing online platform, you will have access to their students and their marketing to reach your clients. Within these platforms, typically the more positive feedback you receive, the more attention you will get from students and parents looking for a qualified tutor.
If you have got knowledge to share and the enthusiasm to teach, starting a home tutoring business can help you make money while doing something you love.
At Ontario Business Central, our commitment is to assist entrepreneurs as they build and grow their business successfully. If you have any questions about how to take the first steps to start, please reach out to our helpful and knowledgeable staff.
inquiries@ontariobusinesscentral.ca
Toll-Free: 1-800-280-1913
Local: 1-416-599-9009
Fax: 1-866-294-4363
Office Hours: 9:00am – 5:00pm
Monday – Friday E.S.T.
Ontario Business Central Inc. is not a law firm and cannot provide a legal opinion or advice. This information is to assist you in understanding the requirements of registration within the chosen jurisdiction. It is always recommended, when you have legal or accounting questions that you speak to a qualified professional.