10 Bite-Sized Tips To Create a Successful Food Truck Business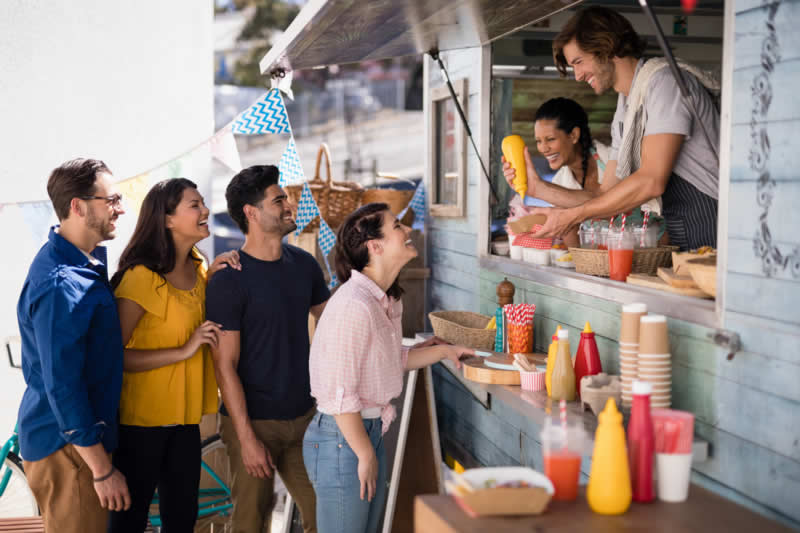 Originally Published: Nov 26, 2019
The concept of food trucks has changed dramatically over the last few years. Gone are the days of dingy trucks serving up greasy, unhealthy food. In place instead are new food trucks serving up a variety of options and specialty dishes. The trend towards food trucks has prompted chefs and foodies alike to jump on board, creating highly sought-after success stories of hidden gems.
There is a lot of work and many hours involved in creating and running a successful food truck business. However, if you love food and want to share your passion for creating delish dishes, a food truck may be just for you.
While opening a restaurant can have high startup costs and operational costs, getting a food truck business launched is much more affordable. If starting this type of business appeals to you, here are some tips you will want to keep in mind when establishing the business, in order to join the ranks of successful food truck owners.
Register your business
The first step to starting your food truck business is figuring out all of the licensing and permitting you will require. Depending on the jurisdiction you are setting up shop in, what is required to operate can vary. A great resource of determining what permits you'll need, based on your business activity and location is BizPal. There may permits and regulations at the Municipal, Provincial and Federal levels that will need to be obtained, including a food handler permit, food vendors permit and health inspection.
The business itself is registered with the Province you are located in. Although the food truck itself is the location you are doing business out of, a brick and mortar physical address within the Province must be listed as the business location. This can be your home address.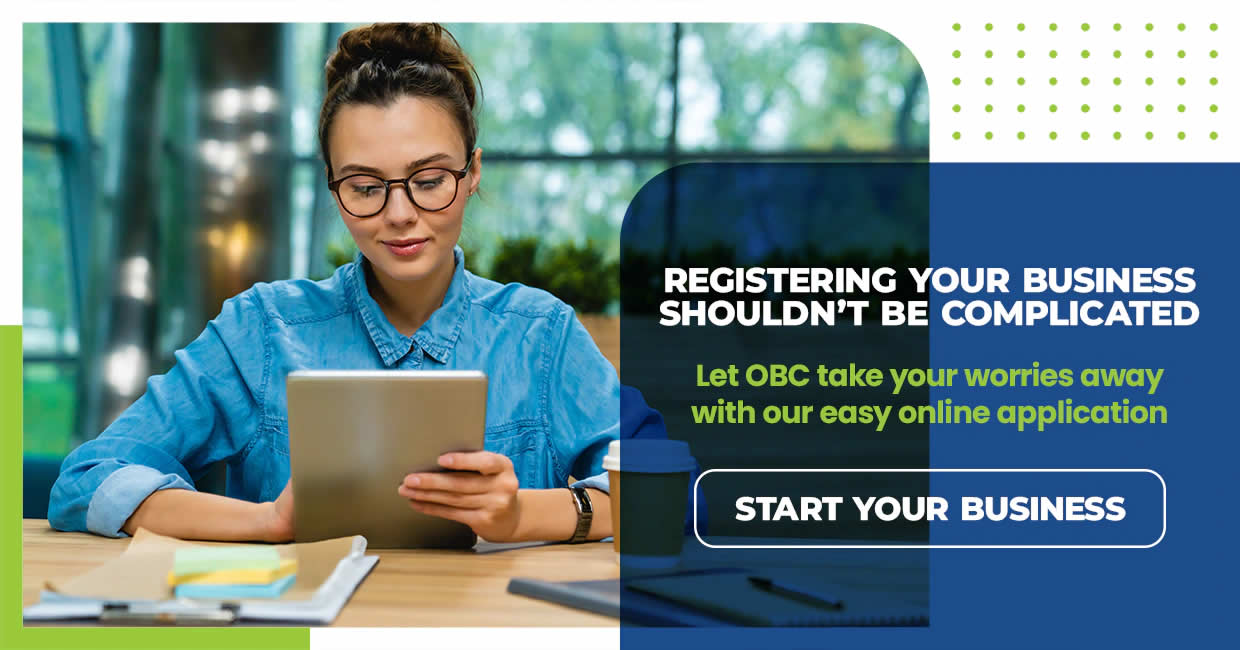 You can either register as a small business or an incorporation. There are some differences between the two types of registrations, but when you are ready to register your business, Ontario Business Central can assist with registering small business licenses in the following Provinces:
SMALL BUSINESSES
If you're interested in Incorporating, you can do so through the links below:
INCORPORATIONS
BRITISH COLUMBIA INCORPORATION
What's Your Specialty?
Carving out a niche in the food truck industry helps to set yourself apart from others. Create a name for yourself and your culinary creations by doing something no one else is doing, or by doing it better than anyone else. Do some research to see if there is a lack of a specific cuisine and a demand for it as well. Or, if you have a knack for certain dishes, focus on those.
If you have competitors in the area serving similar food, think of ways to differentiate your business. Costumes and singing servers are some of the more extreme ways businesses can differentiate themselves from others. But, something as simple as giving your dishes clever and catchy names can help make you more memorable.
Create a Plan
One of the essential steps to start your business is taking the time to create a business plan. Although no plan can be set in stone, it's vital to have a solid foundation for where you want to see the business go and how you will get there.
Your food truck business plan should include financial projections, operations plan and a strategy for how to market your food truck. This helps you to gain a better understanding of the costs associated with starting up and running the business from month to month, and what your sales need to be each month to stay profitable.
Get Your Wheels
If you have a small startup budget, consider looking for a used food truck to make things more affordable. Although you will have to put more TLC into fixing or cleaning an older truck, it is definitely the more affordable route.
Before settling on a truck, determine exactly what you'll need to run your business, based on the type of food you're serving and how you prepare your food. You won't want to buy a truck, then have to renovate in order to equip yourself with what you need. For instance, if you're specializing in cold salads, you may need more refrigerator space than cooktops.
Take some time to analyze the type of equipment and space you will need, then look for a truck that meets those needs and fits your budget.
Park Yourself Somewhere
Some food truck owners choose to remain at a fixed, regular location, while others prefer to be mobile and travel to their patrons. Before you choose a location and park yourself somewhere, ensure you are allowed to be there. There may be specific food truck licensing and permits you need, or permission from the owner of the space, and these may vary depending on the location.
You will also want to ensure there is a solid customer base and the demand for what you are offering will be enough to sustain the business. If you are going to be travelling to different locations, determine the optimal times to be at each location.
Insure Yourself
A mobile business will have different insurance costs when compared to a stationery business. Not only will typical insurance costs apply for the business, but you will also have to factor in auto insurance. The insurance company will likely want to know what type of kitchen equipment is inside of your food truck, including ovens and grills. Any risks associated with the business need to be factored into your policy, so ensure you give the agent as much information as possible.
Secure Your Financing
With your Business Plan clearly laid out, you will have a good idea of the financing you will require. Banks and other financial institutions generally will want to see a business plan before they will even consider offering any type of financing.
Once your business is registered you can take your completed business registration documents or Articles of Incorporation to the bank to open any required business bank accounts, apply for business loans or obtain a business credit card. Having a business bank account and business loans separate from any personal loan or bank account helps keep things much more organized for any tax filings or other business related purposes.
Get Socially Connected
Social media is the place most people turn to when they're looking for information about a business, and it's also the place most businesses turn to in order to connect with customers. Through different social media platforms, it's easy to connect with your customer base, interact with them and get their feedback.
You can also share information with them such as upcoming promotions, events and new products or services you may be offering. For a mobile food truck, keeping your customers up-to-date with your current location is key. If customers know where you will be and when, it gives them the opportunity to patronize you. Many of these platforms are free to join and set up accounts, so take advantage of social media marketing to help spread the word about your business.
Network to Leverage Your Business Connections
Establishing connections is an important part of creating a name for yourself and your business and expanding the reach of your business. Getting your business out there through catering events and connecting with other business owners can help generate buzz about your business, which can translate into business growth.
Connecting with event planners, for instance, can help you create a mutually beneficial business relationship where you can both benefit from referrals and help each other grow your businesses.
Plan For Growth
Planning to grow means you're always looking for new business ideas and improvements that can be made to your existing business, and new or different products and services that you can offer your customers. Listen to your customers feedback – if your customers are requesting specific food items or have suggestions for things they would like to see offered, consider implementing this feedback.
When your brand develops a recognition, you may even want to consider merchandise, such as t-shirts that can be sold either online or in person. The more unique your food truck business is, the better opportunity you have to take advantage of this type of branding.
If you want to start your business and become a food truck owner to turn your food truck business dreams into a reality, these 10 tips can help get the wheels rolling.
Ontario Business Central has been helping individuals to start a new business including assisting individuals to register or incorporate their business, providing information and resources for new business owners and supporting entrepreneurs as their business grows.
Should you have any questions about registering a business, please feel free to reach out to our staff for additional information and assistance.
inquiries@ontariobusinesscentral.ca
Toll-Free: 1-800-280-1913
Local: 1-416-599-9009
Fax: 1-866-294-4363
Office Hours: 9:00am – 5:00pm
Monday – Friday E.S.T.
Ontario Business Central Inc. is not a law firm and cannot provide a legal opinion or advice. This information is to assist you in understanding the requirements of registration within the chosen jurisdiction. It is always recommended, when you have legal or accounting questions that you speak to a qualified professional.