5 Tips For Starting A Construction Business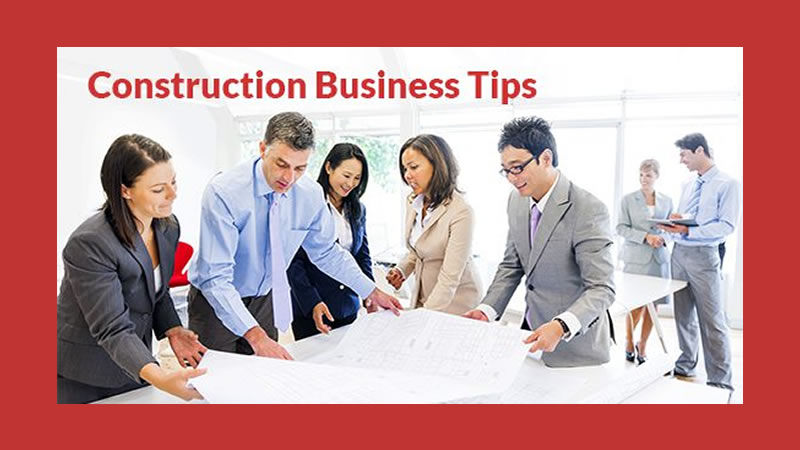 The construction industry has seen an increased amount of growth all over the world. As the global economy continues to improve, there's a greater need for professionals who provide the services needed for commercial and residential development.
Putting the right steps in place when starting a construction business is essential to its long-term success. We help businesses achieve lasting success by helping them acquire the resources to implement these essential steps.
The following are 5 tips for starting a construction business that supports your personal and professional goals.
Define the goals of your businessThe first step in starting a construction business is to establish short and long term goals. This includes the mission, core values and vision of your construction company.

This makes it easy to develop the strategies that meet these objectives while providing a high level of service to clients. You'll be able to manage your resources and maximize the return on your efforts.

Building your teamYour team is a critical component to the success of your construction business. Take the time to identify the key roles you'll need to fill to help organize, manage and run your daily operations.

Important areas to consider include operations, finances, marketing and sales. Other administrative roles, such as an assistant, should also be put into place during the team building phase.

Create a list of the responsibilities and expectations for each role to create accountability within your business and prevent unwanted issues from arising.

Develop management systemsThe efficiency of your construction business depends primarily on the management systems you put in place. Tracking and updating your equipment inventory is essential to your ongoing operations.

We recommend that businesses establish an equipment inventory system to give employees everything they need and maximize their level of safety.

A good system can also keep your equipment updated and functional. Identifying and addressing missing or damaged tools and machinery prevents disruptions within your business.

Have licensing and insurance in placeNew construction businesses must ensure that they are licensed, insured and bonded according to their industry needs and regulations.

Having these in place gives construction businesses the credibility and reputation that helps them grow their client base. Licenses, insurance and bonding must be current in order to secure the capital needed for starting a new construction business.

Develop a marketing strategyNew construction companies must have comprehensive marketing strategies in place to acquire new clients and build their industry networks.

Investing in an effective marketing strategy helps businesses create and manage their online presence, generate leads and establish a sales process that leads to consistent results over time.
We understand the needs of today's construction businesses. These 5 tips for starting a construction business makes it easy to achieve your professional goals and create a successful business that provides valuable services to the community.