Cancelling a Master Business Licence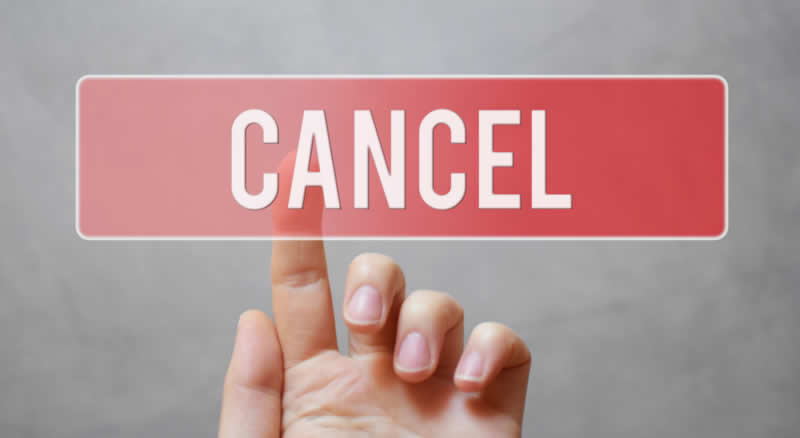 Originally Published July 10, 2019
There are a number of different reasons why a business owner may choose to cancel their current Master Business Licence, including if they are choosing to incorporate their business, operate under a different name, or simply because they want to cease their business altogether.
When cancelling your business licence, you will want to make sure you're taking all of the necessary steps to close down the business properly, so there are no open liability issues you may encounter in the future. Regardless of the reason for choosing to cancel a Master Business Licence, Ontario Business Central makes the process a simple one.
There are a few things you will want to keep in mind when you are cancelling your Master Business Licence.
Cancelling the Master Business Licence with the Ontario Government
A Master Business Licence is valid for 5 years from the date it is created and will remain an active registration until it expires or is cancelled. If you are no longer operating your business, you may wish to cancel the Master Business Licence so it no longer appears as active with the Province of Ontario.
What Information is Needed to Cancel a Master Business Licence?
When you submit a cancellation, you will be asked to provide the same information as when the business was registered, including:
Business name
Business Identification Number (BIN)
Business type (Sole Proprietorship, General Partnership or Tradename)
Business Activity
Individual(s) or Corporation listed on the licence
Person authorizing the cancellation
With Ontario Business Central, everything can be processed online through our simple cancellation form. We can process your cancellation on the same day it is requested, and send the confirmation of cancellation to your email.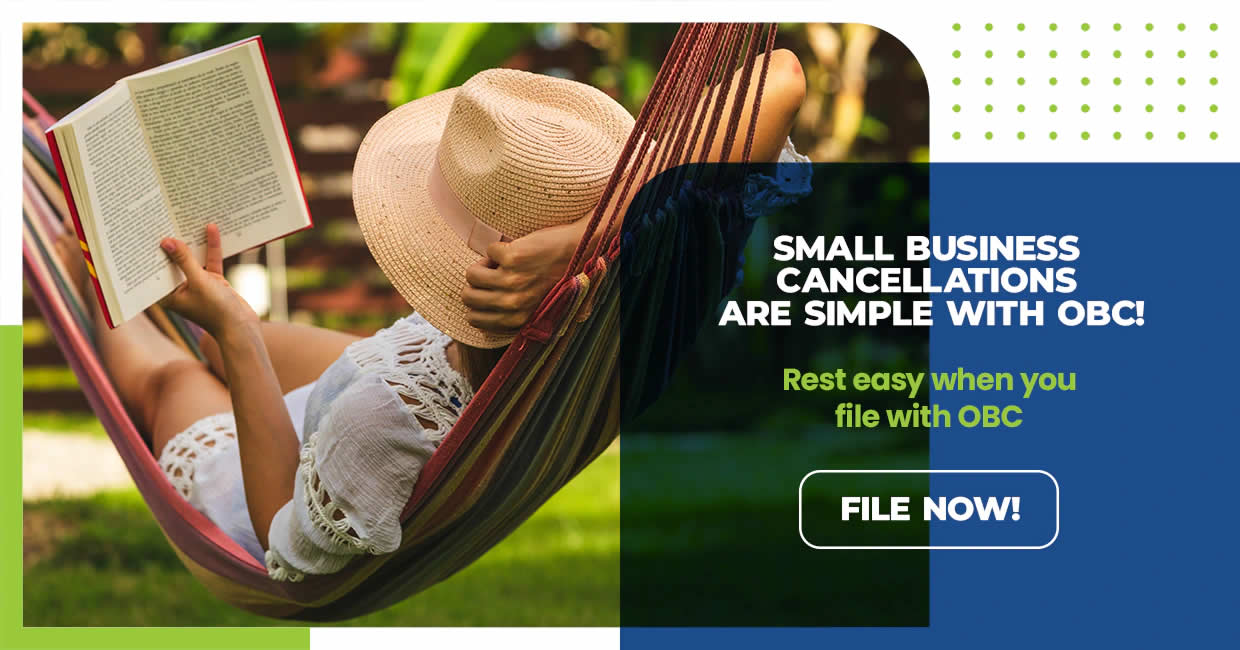 Cancelling at the Right Time
A Sole Proprietorship or General Partnership is tied to the individuals on the licence personally, so they are responsible for all debts incurred by the business. It's important to cancel the business at the right time and ensure there are no outstanding debts that should be settled before the business is cancelled.
Revenue Canada will assume the business is operational and will expect to see revenues similar to those of historic years. To avoid tax related issues with Revenue Canada, once the cancellation is completed, it is best to notify Revenue Canada that the business is no longer active and therefore, avoid any confusion or potential audit with the agency.
Closing Accounts and Notifying Appropriate Agencies
Once the business is canceled, any accounts associated with the business will need to be closed down separately, as they will not automatically be closed when the Master Business Licence is cancelled. This includes all accounts with Revenue Canada, such as HST, Payroll and Import/Export accounts. For small businesses, these accounts are connected to the business owners through their SIN and will remain active if they are not cancelled through Revenue Canada.
Canceling a Corporation
If you have an active Ontario corporation that you wish to cancel, the process to do so is different than a Master Business License cancellation. In order to cancel a corporation, Articles of Dissolution would need to be filed. Ontario Business Central can assist with this process, preparing and filing these documents on your behalf.
What is required to Dissolve a Corporation?
The Ontario Corporate Name
The Ontario Corporate Number (we can look up if needed)
Date Of Incorporation (we can look up if needed)
Select if the corporation has debts or not debts
Select if the corporation has property
Provide current director details including name, address, officer position
Company Key (optional item, not required with us)
Dissolving an Ontario Corporation
If you have a Federally incorporated company, the Articles of Dissolution can be submitted to the federal government without the consent of Revenue Canada or any Provincial governing body.
Dissolving a Federal Corporation
As a business owner, it's important to take the right steps when canceling your Master Business License or dissolving your corporation. If you have any questions about how you can file a cancellation or dissolution, you can contact the Ontario Business Central team. We offer same day cancellation for Master Business Licenses and 24-hour preparation for Articles of Dissolution.
inquiries@ontariobusinesscentral.ca
Toll-Free: 1-800-280-1913
Local: 1-416-599-9009
Fax: 1-866-294-4363
Office Hours: 9:00am – 5:00pm
Monday – Friday E.S.T.
Ontario Business Central Inc. is not a law firm and cannot provide a legal opinion or advice. This information is to assist you in understanding the requirements of registration within the chosen jurisdiction. It is always recommended, when you have legal or accounting questions that you speak to a qualified professional.