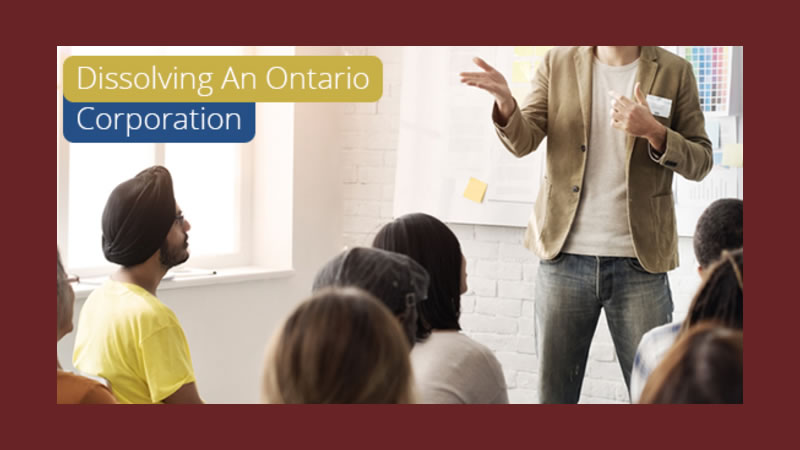 In order to end the existence of a corporation in Ontario, it needs to be dissolved. Dissolution occurs when a corporation is terminated legally. To achieve dissolution, a Certificate of Dissolution needs to be issued by Corporations Canada.
Consent to Dissolve
Before you can dissolve your corporation ensure that it is up to date with its corporate tax filings. Your representative, in this case the company's accountant or bookkeeper, will need to contact the Minister of Revenue to find out where you stand on all corporate tax filings. The Minister will inform your representative if everything is current. Then, you are free to request a consent letter that states that your company has been given the go-ahead to dissolve.
Articles of Dissolution
Once the Province of Ontario has issued your Consent to Dissolve letter, you have 60 days to complete and file the Articles of Dissolution. By filing your corporation's Articles of Dissolution you are letting the government know that you are voluntarily ceasing the business operations of your company.
What information is required to file for Dissolution?
To receive your company's Articles of Dissolution you will need the corporate name or numbered corporation name. You will also need to provide confirmation that your corporation has not gone bankrupt/insolvent, has no property or liabilities and that the dissolution has been approved by all shareholders. Additionally, you will be required to provide the name, address and signature of the current director of the company, and a date of dissolution. The date of dissolution can be dated as same day or in a date in the future.
Third party authorization
You do not have to submit your documents yourself. Submission for dissolution can be done by a third party like Ontario Business Central. To save your time, we are able to prepare the Articles of Dissolution for you. These articles will not be submitted to the Ontario government without your final approval. Moreover, once the Articles have been provided to us, they are completed that same day to ensure everything moves quickly towards the dissolution of your business. The only aspect that remains once your corporation is dissolved is for you to contact banking institutions and Revenue Canada to let them know that you have ceased operations. Our Articles of Dissolution form is easy to complete.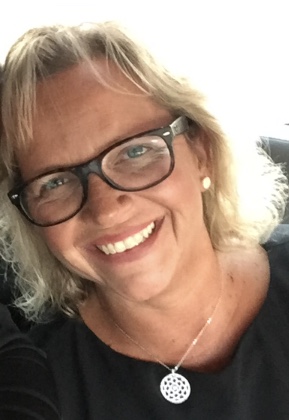 Laura Harvey is an entrepreneur herself as the owner of Ontario Business Central Inc. Her passion has always been about supporting the entrepreneurial spirit and advancement within Canada.
Laura authors in-depth blogs for Ontario Business Central assisting entrepreneurs and business owners to start, manage and grow their businesses. She has almost 30 years of expertise as a corporate specialist and 25 years of being an entrepreneur. Laura has the unique position of supporting a community that she also belongs to. She walks the walk right along with you.
You can find Laura on Linkedin and Twitter.
https://twitter.com/OntarioBC
https://www.linkedin.com/in/laura-harvey-362b2740/