Register A Manitoba Incorporation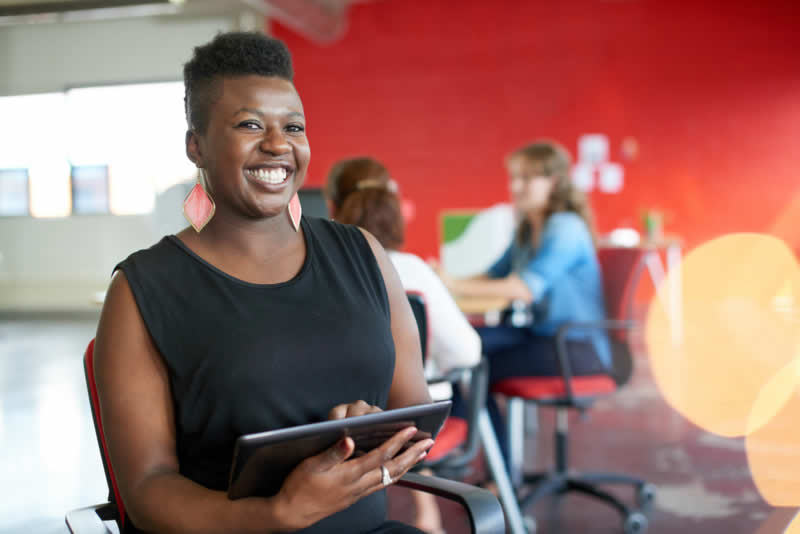 Incorporating your business in Manitoba is a fast and easy process with Ontario Business Central. In as little as 24 hours, you can have your incorporation documents submitted to the Province of Manitoba for review and the completed Articles of Incorporation sent to you electronically in 2-3 business days.
Creating A Named Or Numbered Manitoba Incorporation
Your Manitoba incorporation can be either a named or numbered incorporation. There is a slightly different process for creating each type of incorporation in Manitoba.
Numbered Manitoba Incorporation
If you have chosen to create a numbered Manitoba incorporation, the Province of Manitoba will automatically assign a number to the corporation and you would just have to choose the legal ending you want. For example, 123456 Manitoba Ltd. There are a number of choices available to you for the legal ending of the incorporation as Inc., Incorporated, LTD., Limited, Corp. or Corporation. All legal endings mean the same thing, its personal preference which legal ending you prefer.
Named Manitoba Incorporation
The first thing that is required before you can create a named Manitoba incorporation is a name reservation. The name reservation request is submitted to the Province of Manitoba Companies Branch who will review the request and check the name against existing business registrations, incorporations and trademarks.
They will want to know the following information when a name request is submitted:
Name of the business
Where the name derived from
Where in the Province the business is located
Description of business activity
If you have an existing Manitoba incorporation and are submitting Articles of Amendment to change the name, you will need to complete this name reservation request as well.
Can Numbers Be Used Within My Named Manitoba Incorporation Name?
Numbers can be included within your corporation name, as long as they are not seen as being confusing with a numbered corporation.
Ex: 150 Main Street Inc. or ABC Holdings (2019) Inc.
Searching And Reserving Your Manitoba Incorporation Name
Before submitting your name reservation request, you may wish to pre-search the NUANS databank for any businesses, corporations or Trademarks that may appear to be matching or very similar to the name you've chosen. Based on the results, you may want to make changes to the corporate name before submitting the name reservation request to the Province of Manitoba to avoid possible rejection of the name request which could result in additional fees for another name reservation request, as well as delaying the creation of the corporation.
You can either include the pre-search with your Manitoba Incorporation or complete the search separately. If you wish to do the search separately, click on the link below:
You will want to include the three main elements when naming your business. This includes a distinctive, descriptive and legal element. There are certain names that cannot be used in Manitoba and will not be accepted. These names include anything that may be confused with the Royal Family or Government of Canada or Manitoba. Any name that begins with the word Manitoba will be rejected, as well as names that contain 'Manitoba Tartans' or 'Golden Boy'.
If your business name will be registered in both French and English, a second name reservation may not be required if the translation is exact or very similar.
Ex: ABC ENTERPRISES LTD./ LES ENTREPRISES ABC LTÉE.
Requirements To Incorporate In Manitoba
In order to create a Manitoba Incorporation, the following information is required:
Name of the corporation
Legal ending: Choose between Incorporated/Inc., Limited/Ltd., Corporation/Corp. You may also use the French versions of the legal endings.
Registered head office address: Must be a Manitoba location.
Minimum and maximum number of directors: This is the number of directors that can be listed with the corporation at any time. You may choose to leave room for future growth by using a higher maximum than you need currently.
Directors to be listed: Each director must be at least 18 years old, either not bankrupt or fully discharged from a bankruptcy, be an individual (a corporation cannot be a director) and 25% of the directors must be Canadian citizens or Permanent Residents.
Incorporators: Incorporators may be a Corporation. If an individual, the person must be at least 18 years of age and not bankrupt or fully discharged from bankruptcy.
Share structure: You may wish to use a simple structure as provided by the Province of Manitoba or you can also provide your own structure. Within a corporation, the shares provide the ownership to the Corporation.
Filing Your Annual Return
All Manitoba Incorporations are required to submit Annual Returns due at the end of their anniversary month. If a corporation does not file an Annual Return for 2 consecutive years, the corporation will be canceled by the Province of Manitoba.
If you wish to file your Annual Return, call us directly to obtain a quote today!
1-800-280-1913.
Adding A Registration Under Your Manitoba Incorporation
Creating a Business Registration under your existing corporation allows you to operate business under a different name other than your full corporate name. There are several reasons why you may choose to add a business registration under your existing Manitoba corporation:
Operate business without a legal ending
Example: Extreme IT Services Inc. carrying on as Extreme IT
Use a shorter version of your full corporate name for signage, payments for clients, etc.
Example: John's Computer & IT Services Inc. carrying on business as John's IT Services
Use a business name rather than the numbered corporation name
Example: 123456 Manitoba Inc. carrying on business as Amy's Cafe
Operate another business that offers different services than the corporation
Example: Sashu Restaurant Corp. carrying on as Sashu Catering
Name Approval
Any business registration in Manitoba, whether incorporated or not, must go through the name approval process before being able to register.
How Fast Can I Get Incorporated In Manitoba?
Ontario Business Central offers three timeframe options for Manitoba incorporations, either 5 days, 3 days or a 1 day rush option. Because the name reservation request is first needed, the business cannot be incorporated until this has been approved by the Province of Manitoba.
Let's Incorporate Your Manitoba Business!!
Take 3 to 5 minutes to provide the details to incorporate your business, use any major credit card, and start hearing from us in minutes!
To start a Named or Numbered Manitoba Incorporation:
We have been assisting individuals with their corporate filings for over 25 years.
If you have any questions, please feel free to reach out and speak to one of our dedicated staff who are always eager to assist new business owners.
inquiries@ontariobusinesscentral.ca
Toll-Free: 1-800-280-1913
Local: 1-416-599-9009
Fax: 1-866-294-4363
Office Hours: 9:00am – 5:00pm
Monday – Friday E.S.T.
Ontario Business Central Inc. is not a law firm and cannot provide a legal opinion or advice. This information is to assist you in understanding the requirements of registration within the chosen jurisdiction. It is always recommended, when you have legal or accounting questions that you speak to a qualified professional.