Register A Corporation In Ontario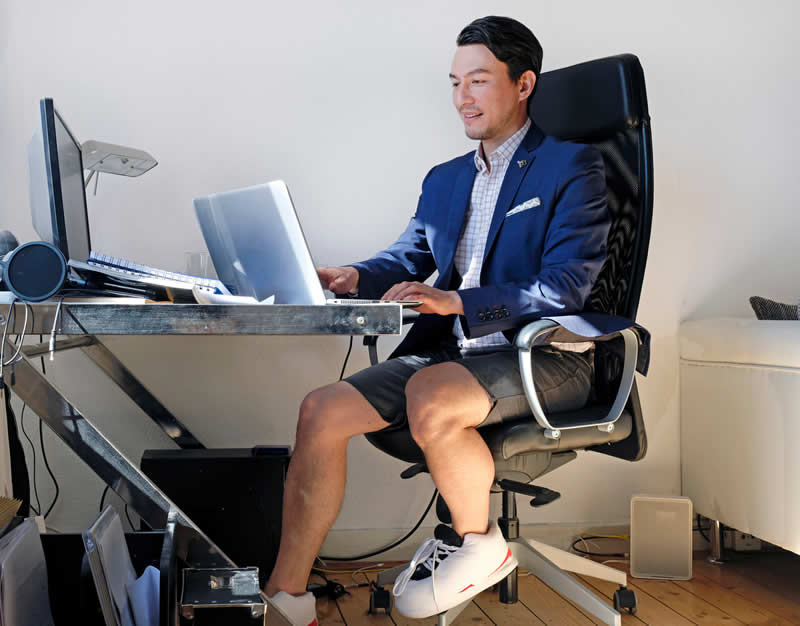 Registering a Corporation in Ontario has never been easier. We are the #1 incorporators in Ontario, offering you the easy online form to incorporate your business and offering many other items startup businesses are looking to do.
Get all of these things, all in one place.
Incorporate Your Named or Numbered Corporation
Domain search and registration
Set up tax accounts including HST, Payroll and Import/Export
Complete Initial Notice
Obtain Minute Book and Seal
Incorporation Learning Centre
Client exclusive free biz guide to support you as you start your business
Incorporating your business is the first step in creating your business's legal identity, brand and path moving forward with your new business.
Establishing a provincial incorporation provides many benefits to propel your business, including branding. The incorporation will have name protection within the Province of Ontario and continual existence where you never have to renew or re-establish your corporation. Corporations also have the flexibility to make any change to the corporation, including the corporation's name, corporate directors, officers and shareholders of the corporation, the structure of the corporation, and address changes.
A corporation also provides you with the best available tax rate for a business in Canada, where an Ontario incorporation is taxed at 13.5% as of 2020. This is much lower than the personal tax rate available when you register a business, such as a Sole Proprietorship or General Partnership. Corporations also benefit from having access to funding such as an angel or capital funding not available for its counterpart as the Master Business Licences, Sole Proprietorship or General Partnership.
There are always risks associated with anything in life, and starting a business brings new risk factors to the shareholders, directors and officers of the corporation. A corporation provides the most protection available to separate the people who own the business from the risk associated with the company. This is usually a significant reason for entrepreneurs to incorporate versus registering a Master Business Licence or small business. A corporation offers the ability to expand from one business owner to many business owners with the flexibility to add a complex share structure for the specific entity's needs and the possibility to offer shares to employees as a profit-sharing incentive where the business provides an opportunity for minority ownership benefits.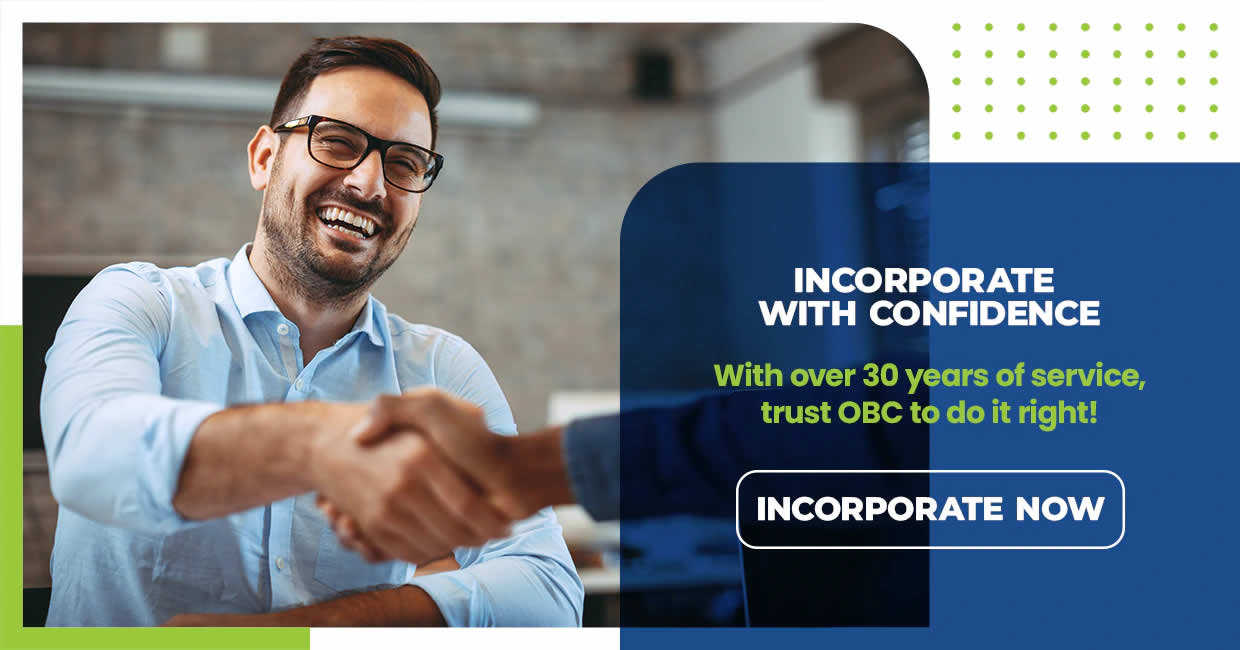 Numbered Corporation
Most individuals choose to name their corporation; however, a numbered company is a less expensive option in some circumstances where a name is not purposeful to a corporation. Numbered companies are typically established as holding corporations, franchisee structures or rental property ownership as examples. The Province provides the numbers to the incorporation (7 digits), and you give the legal ending, such as Ontario Inc/Ltd., Corp. Many individuals will have a numbered company if they wish to operate different businesses as business names or trade names under the corporation. The trade name can be added as part of the incorporation process or can be added at a later date. You can register as many trade names as you wish.
Corporations Registered Address
When you are incorporated in Ontario, the corporation must have a registered office address within the Province of Ontario. The registered address is vital as it is the Provincial and Federal governments' contact address to the business, including CRA. Business owners will often use their home addresses if they do not have a separate physical location for the company; however, it is essential to note that the corporate information is public information for a fee. An alternative to using a personal address may be to request either your lawyer or accountant's office be used for this purpose. Usually, there is a yearly fee, but it's not substantial. Since this office address will be considered the corporate address, we don't recommend using any third-party companies such as a UPS store. Not only is the registered address where the corporate and tax information will be delivered, if there are any legal actions taken against the corporation, but this address will also be the address for service.
Business Name, Domain and Building Your Brand
If you have been doing any research on starting a business, you would have already read articles on the importance of determining your brand from the onset of starting a business. A mighty brand name is determined by considering your customers. The brand or business name should be easy to remember and identify your business from others within your industry.
A great brand name can become a valuable asset to the business and increase the chance of success with customers, investors and perhaps even the opportunity to the franchise.
Finding a brand or business name is no small feat. There are millions of businesses already existing in Canada. Although Ontario is only a portion of the country, it is crucial to recognize that Ontario has the largest portion of businesses within Canada. For your business, if not immediately, the possibility of expanding your business beyond the borders of Ontario and even Canada should be considered.
Finding a business name takes imagination, creativity, grit and searching for various tools to assist you. Take time to find the perfect business name. The best thing is to write down words that come to mind what you wish to convey to customers about your business to add texture to a name. Some convenient tools to assist you include business name generators including BrandBucket or Business Name Generator both of these companies offer access to an exhaustive databank of business name ideas, but selecting a name does come at a cost. If you choose a name they have listed, it will cost you hundreds to thousands of dollars to purchase that specific name. If your financial resources can't accommodate this type of fee, they are still great resources to get your ideas flowing to find that perfect name.
The business name should have the following characteristics:
Uniqueness – the business name should stand out among the crowd.
Distinctiveness – say what your business does.
Openness – the name should be easy to say, spell, search, and tell to others.
Worldly – think of a name that can expand outside of your current geography.
Eye Catching – consider the logo for the name, how the name will appear on media platforms
How to Create a Business Name in Ontario for Your Corporation
Ontario is one of many Provinces in Canada. It requires a NUANS report to be completed and provided with the Articles of Incorporation documents to complete the incorporation process and start your business. The NUANS report is created from the business name you wish to incorporate and lists existing businesses across Canada, including trademarks, incorporated businesses and registered businesses. The mandatory NUANS report can be ordered simply through this link for $24.99 to secure your corporate name before incorporation. It is also recommended that you complete a preliminary search for the business name when you wish to search a few names for availability. You can search 1 business name for $10.00 or three for $20.00. If you are ready to incorporate, the NUANS report is included within the incorporation ordering process. If the name is available, the NUANS report is ordered. If the name is not available, you can provide a new name at no additional cost.
Domain Search and Registration
As part of the incorporation process, you can search the domain registry for either the .com or .ca or both to ensure availability. Ontario Business Central is unique as we offer access to both the NUANS database and domain registry at the same time. Ontario Business Central gives you the ultimate access and feasibility to know if both the business name and domain name(s) are available and to secure the name choice under both the NUANS and domain simultaneously for your startup. When selecting to add the .ca or .com to your order, we will search the NUANS databank and the domain registry for availability. If one isn't available, we confirm with you and wait for a new business and domain name at no additional cost. Having both of these options in one place is an indispensable feature to getting your basis covered for branding.
Social Media
With the assumption that any business created will have online exposure even when a website is not initially made, it is important to ensure that the proposed business name is available in whatever social media you intend to represent the business through.
Facebook
Youtube
Twitter
Pinterest
Instagram
Google My Business
How Much Does it Cost to Register a Corporation in Ontario?
The Provincial incorporation filing fees are $360.00. This is a one-time fee that you never have to pay again regardless of how long you operate the corporation. Our price to assist you in preparing and filing the Articles of Incorporation electronically starts at $49.99. With our incorporation process, you can choose either one or two classes of shares for your corporation.
The one class of shares provides each shareholder with the right to vote, the two classes of shares provide one class for voting and the second class for non-voting. You may also provide your own specific share structure with a minimum additional fee.
How do I Register a Corporation in Ontario?
You can either incorporate manually or electronically. We wrote a blog in June 2018 on the two options to incorporate; nothing from this information has changed. We can assist you in filing Articles of Incorporation either manually or through online incorporation.
To submit a manual incorporation form through Ontario Business Central, please send an email to inquiries@ontariobusinesscentral.ca to obtain a quote by email, or you can call 1-416-599-9009 or 1-800-280-1913 and speak with one of our friendly agents to submit by phone.
Connecting the Incorporation with CRA
One of the most common questions we receive from clients is how to set up the tax account once the corporation is established with Canada Revenue Agency. This is one item taken care of by the two governments, the Provincial and Federal, for you. When the incorporation has been completed with the Province of Ontario, the Provincial government sends the incorporation file to CRA, establishing a unique business number or BN number for the corporation. The formation of this number typically only takes a few days and is mailed from CRA to the corporate address listed when the incorporation was completed. If you don't receive this notification from CRA in the mail within two weeks post-incorporation, the best thing to do is for a corporation's director to reach out and inquire.
What About Other Tax Accounts such as Hst, Payroll, Import & Export and Municipal Licensing?
It's best to familiarize yourself with the tax licensing and when they are required in your specific circumstance.
HST – is only mandatory when the business earns $30,000.00 or more in the same year
Payroll – is only required when you hire employees.
Import & Export – is only required if you are importing from another country or exporting to another country.
Municipal Licencing – each municipality is different. You can search BizPal to find if you require any additional licensing.
Do I Need a Lawyer to Incorporate in Ontario?
In most cases, the incorporation parameters are pretty easy and straightforward when you have minimal complexities to your corporate structure. If you have a more complex structure with many individuals and require a more complex share structure, we always recommend seeking legal advice.
What If I Already Have A Sole Proprietorship Or General Partnership Registered?
If you already have a registered Master Business Licence, you can switch to a corporation at any time. The only technical issue is whether the name you have been operated as is available to incorporate. The Sole Proprietorships and General Partnerships have no name protection.
Over time, other businesses may have taken the position of securing a corporate or trademark name under something the same or very similar to your existing business. The first item we will do is to search your current business name for availability to incorporate. If there is a conflict, you may change the name, remaining as a Master Business Licence.
What About Registering A Federal Corporation?
If your business operates in Ontario, you have two choices when it comes to incorporation. You can register the corporation in Ontario or complete Federal incorporation. Corporations Canada requires that the corporation has a unique name as the named corporation competes against business and corporate names across Canada. When you complete a Federal corporation, you should also include the Federal corporation's filing into Ontario since this is your home jurisdiction. This is not a secondary incorporation but simply a branch to the Federal incorporation.
Shareholders Of The Corporation
The shareholders of the corporation are the owners. The shareholders must consist of a minimum of 25 percent as Canadian citizens or Permanent Residents. The listing of shareholders is not publicly available and maintained privately.
Usually, the directors and officers of the corporation are also the shareholders. Still, sometimes you can have different shareholders from the corporation's directors, whereas the directors manage the corporation but have no ownership.
Initial Notice / Initial Return
The Initial Notice / Initial Return is mandatory in Ontario. This is a simple document that confirms the incorporation information such as directors and addresses and includes the officer positions, such as President, Secretary and Treasurer.
Shareholders Agreement
When the corporation has more than one shareholder, you may want to consider completing a shareholder agreement. This agreement documents the "what if's" regarding the business.
Corporate Supplies
The Minute Book is required in Ontario when you incorporate a business. It is a legal requirement with the Province. It is a binder that holds all of the corporation's vital information, including who holds what positions, share certificates, meeting notes, etc.
Ontario Business Central has helped entrepreneurs to incorporate since 1992. We offer choices from the assistance of preparing and filing the Articles of Incorporation, offering the preliminary search and NUANS Report on your chosen corporate name, the options for adding the domain registration, Initial Notice filing, tax account setups. More than anything, we offer support to help you start your business in Ontario.
Register a Corporation in Ontario
Our knowledgeable agents are available to answer any questions you may have. All you have to do is fill out and submit our online registration form, and our agents take it from there. They are trained to review your Ontario incorporation orders for accuracy before submission and reach out if they have any questions or concerns.
inquiries@ontariobusinesscentral.ca
Toll-Free: 1-800-280-1913
Local: 1-416-599-9009
Fax: 1-866-294-4363
Office Hours: 9:00am – 5:00pm
Monday – Friday E.S.T.
Ontario Business Central Inc. is not a law firm and cannot provide a legal opinion or advice. This information is to assist you in understanding the requirements of registration within the chosen jurisdiction. When you have legal or accounting questions, it is always recommended that you speak to a qualified professional.