In Ontario, you have two ways to incorporate a business. You can either manually prepare and file Articles of Incorporation or you can use a third party portal to incorporate the business online or electronically.
Manually Filing Your Incorporation
To complete a manual incorporation in Ontario, you are required to have two copies of the prepared Articles of Incorporation Form 1 from the Province of Ontario. You may use the attached PDF form listed below:
>Articles of Incorporation Form
If you are naming the corporation, an Ontario biased NUANS report is required. This is a 7 page report listing similar small businesses, corporations and trademark to your proposed business name.
In section 1 of the Articles of Incorporation you will fill in the business name and spacing by selecting one letter per box along with a box for any spaces in between each word. If you are completing a numbered company, you are required to select the word Ontario and a legal ending such as Inc or Ltd in the graph provided on the document.
Each section of the Articles of Incorporation need to be filled in including sections 5, 6, 7, 8 and 9. The Provincial examiners do not ensure that you have provided information that is reflective of requirements within the document so it is important that you understand and provide the details of the incorporation structure properly.
When you have completed each section at the bottom of the document Section 10 requires original signatures by the incorporators. The completed Articles of Incorporation are to be in duplicate. Once everything is prepared and ready to be filed, you can attend the Companies Branch office at 200-393 University Avenue, Toronto, ON. If you are not within Toronto, you may also file at some Provincial kiosks in Ontario. The listed office may be found by searching www.ServiceOntario.ca
If you go in person to a Provincial office, the documents will be processed on a same day basis. If you mail in the documents, it can take many weeks before the processing and delivery of the completed articles will take place.
If you decide to complete the filing manually, we can assist you to complete the NUANS report and/or file the documents on your behalf.
Online or Electronic filing your incorporation
The Province decided many years ago to not get involved in the electronic processing of the Articles of Incorporation and instead commissioned it out to the private sector.
There are a number of us who offer the online portal for you to complete your Articles of Incorporation and most of us offer a wide range of services and products to compliment the incorporation process. The process is fairly simple, although I can only speak of completing the Incorporation with us where you can go online, provide the details of the incorporation within a few minutes and the incorporation will be completed and emailed to you on a same day basis. This is a much simpler and easier process than the manual filing and there is no absolute original document as there is with the manual filing. The platform is easy and our staff is always available to answer any technical questions you may have.
Here is the link to begin the online process of an Ontario incorporation with us
Incorporate Your Ontario Business
If you would like further information, please feel free to reach out to any of our staff who are always here to assist entrepreneurs to start their new businesses. Ontario Business Central has been assisting individuals wishing to establish an Ontario Limited company for the last 25 years. Our mandate is to help individuals who wish to become entrepreneurs and our sole mission is to provide an easy online platform to begin your dream of business ownership.
inquiries@ontariobusinesscentral.ca
Toll-Free: 1-877-306-9458
Local: 1-416-599-9009
Fax: 1-866-294-4363
Office Hours: 9:00am – 5:00pm
Monday – Friday E.S.T.
Ontario Business Central Inc. is not a law firm and cannot provide a legal opinion or advice. This information is to assist you in understanding the requirements of registration within the chosen jurisdiction. It is always recommended, when you have legal or accounting questions that you speak to a qualified professional.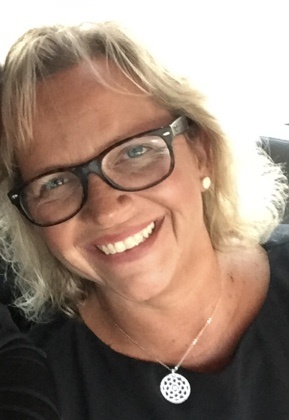 Laura Harvey is an entrepreneur herself as the owner of Ontario Business Central Inc. Her passion has always been about supporting the entrepreneurial spirit and advancement within Canada.
Laura authors in-depth blogs for Ontario Business Central assisting entrepreneurs and business owners to start, manage and grow their businesses. She has almost 30 years of expertise as a corporate specialist and 25 years of being an entrepreneur. Laura has the unique position of supporting a community that she also belongs to. She walks the walk right along with you.
You can find Laura on Linkedin and Twitter.
https://twitter.com/OntarioBC
https://www.linkedin.com/in/laura-harvey-362b2740/