The Initial Notice is required within 60 days after an incorporation has been completed in the Province of Ontario. The Initial Notice solidifies the information provided with the Incorporation and requires officer positions for the individuals within the organization. Examples of officer positions are President, Secretary and Treasurer. There are a number of positions to choose from.
Is this filing mandatory?
Yes, the Province of Ontario requires the Initial Notice to be completed and filed within 60 days of Incorporation. If the filing is not completed, at any time after the 60 day
requirement, the Province of Ontario can cancel the incorporation for non-compliance with this requirements.
How often do I have to file the Initial Notice?
The Initial Notice is a one time filing.
What are officer positions?
The officer positions are the titles of the individuals and the responsibilities they have within the
corporation. There are a number of standard officer positions available such as President, Secretary, Treasurer, Chairperson, CEO, CFO, Manager etc.
What if other information has changed since Incorporation?
If any information has changed since incorporation including the individuals listed as directors (whether you wish to add or remove an individual, change the address of the corporation or a directors address, this provides you the opportunity to make these changes as well.
How can I file this document?
There are two ways to file the Initial Notice with the Province of Ontario
Manual Filing
The Initial Notice is available to be completed and filed manually with the Province by mailing the manual form in to the Provincial office.
We don't recommend filing manually. Confirmation of the filing is not provided by the Province. The processing of the Initial Notice typically takes 9 weeks for the Provincial corporate system (ONBIS) to be updated with the new information. If the document is not received by the Province and your incorporation is cancelled as a result, you have no recourse to prove the filing was submitted.
We no longer offer this service to our regular client base.
Electronic Filing
The Initial Notice can be filed electronically on a same day basis Monday Through Friday where your corporate record is updated immediately. An electronic confirmation will be emailed confirming the changes you have requested and receipt that these changes have been completed.
Electronically File an Initial Notice
**OUR INFORMATION IS SIMPLY A GUIDE TO ASSIST YOU. WE ARE NOT A LAW FIRM NOR AN ACCOUNTING FIRM.**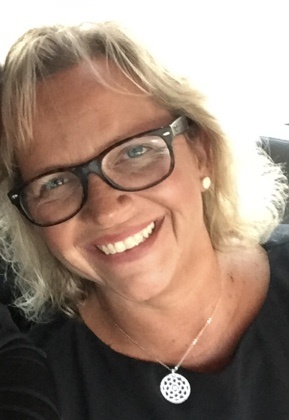 Laura Harvey is an entrepreneur herself as the owner of Ontario Business Central Inc. Her passion has always been about supporting the entrepreneurial spirit and advancement within Canada.
Laura authors in-depth blogs for Ontario Business Central assisting entrepreneurs and business owners to start, manage and grow their businesses. She has almost 30 years of expertise as a corporate specialist and 25 years of being an entrepreneur. Laura has the unique position of supporting a community that she also belongs to. She walks the walk right along with you.
You can find Laura on Linkedin and Twitter.
https://twitter.com/OntarioBC
https://www.linkedin.com/in/laura-harvey-362b2740/