Incorporating Your Business in Saskatchewan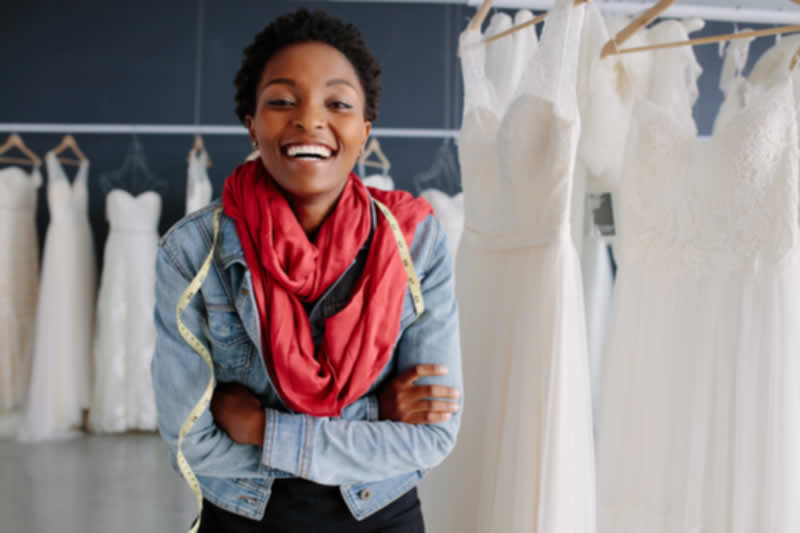 If you are ready to create your Saskatchewan Incorporation, getting the documents completed and filed has never been faster or easier with the help of Ontario Business Central. Complete your order online within minutes and the expert staff at Ontario Business Central will take care of the rest, so you can begin focusing on other areas of your new business.
Choosing a Named or Numbered Saskatchewan Incorporation
Depending on whether you choose to create a named or numbered corporation, there is a slightly different process involved.
Named Saskatchewan Incorporation
A named Saskatchewan corporation will have name protection within the Province, so it is first required that a name reservation request be submitted for the Ministry's review and approval. This means that, once you're incorporated in Saskatchewan, no other business within the Province can use the same corporate name.
Naming Your Saskatchewan Incorporation
There are three main elements you will want to include in the name of your Saskatchewan incorporation: Distinctive, Descriptive and a Legal Ending.
Distinctive – This part of the business name is generally the primary keyword and is used to differentiate the business from others.
Ex: Precision, Samantha's, or Route 23.
Descriptive – This component of the business name describes the service or industry the business is involved in.
Ex: Mechanic, House Painting, or Restaurant.
Legal Ending – Corporations must have a legal ending as a part of their name. All legal endings have the same meaning, so you can choose depending on what you prefer.
Ex: Limited, Limitee, Ltee, Ltd., Corp., Corporation, Inc., Incorporated, Incorporee
Take some time in choosing your business name in order to come up with a great name that properly reflects the uniqueness of your business and accurately lets customers know what services and products you provide.
Searching and Reserving a Name
For a named Saskatchewan incorporation, it's mandatory to have a name availability search and reservation completed before you are able to incorporate. You are able to submit one business name at a time for review by the Province of Saskatchewan. If it is approved, you are then able to incorporate using this name. However, if it is rejected, you would need to submit a new business name for review.
It can sometimes take several days to get a name request back from the Province of Saskatchewan, so having the name rejected could lead to delays in creating the corporation. Prior to submitting the name request, Ontario Business Central can assist with pre-searching the NUANS databank for any existing businesses, corporations or Trademarks across Canada that may conflict with the name being submitting. This search can help cut down on the turnaround time for incorporating by helping to avoid name rejection.
You can either include the pre-search with your Saskatchewan Incorporation or complete the search separately. If you wish to do the search separately, click on the link below:
NUMBERED SASKATCHEWAN INCORPORATION
If you have chosen to create a numbered Saskatchewan incorporation, a number is automatically issued by the Province upon incorporating which becomes a part of the corporate name. For example, 123456 Saskatchewan Inc. You will need to provide which legal ending you wish to use for your numbered corporation, you may choose from the following options: Limited, Limitee, Ltd., Incorporated, Incorporee, Corp., Corporation or Corp.
Choosing Directors and Officers for your Corporation
When it comes to selecting who will be listed as a director or officer of your Saskatchewan incorporation, there are several requirements that must be met:
A minimum 25% of directors must be Canadian citizens or Permanent Residents
Directors do not need to have a physical address in Saskatchewan, but must list a physical address
Any director must be at least 18 years of age
Directors cannot be considered incapable of managing their own affairs by a court
There cannot be a status of an undischarged bankruptcy for any director
There cannot be any prior offences related to a corporation or offences involving fraud
Filing Your Annual Return
All Saskatchewan Incorporations are required to submit Annual Returns within 30 days of the incorporation's anniversary month. Late submissions would be subject to additional fees and those Annual Returns not received within two months of being due would result in the corporation being struck.
If you wish to file your Annual Return, call us directly to obtain a quote today!
1-416-599-9009
Adding a Business Registration Under Your Saskatchewan Incorporation
Creating a Business Registration under your existing corporation allows you to operate business under a different name other than your full corporate name. There are a number of reasons why you may choose to add a business registration under your corporation:
Operate business without a legal ending
Example: Fairytale Publishing Ltd. carrying on business as Fairytale Publishing
Use a shorter version of your full corporate name for signage, payments for clients, etc.
Example: Smith's Heating and Cooling Repair & Maintenance Inc. carrying on business as Smith's HVAC Services
Use a business name rather than the numbered corporation name
Example: 123456 Saskatchewan Inc. carrying on business as Ray's Plumbing
Operate another business that offers different services than the corporation
Example: Happy Dogs Training School Inc. operating as Premier Dog Grooming
Name Approval
Even with Business Registrations under a Saskatchewan incorporation, you must go through the name approval process before the registration can be completed.
How Fast Can I Get Incorporated in Saskatchewan?
Ontario Business Central offers two time-frame options for Saskatchewan incorporations, either 3 days or 1 day rush. However, when a name reservation is required, the incorporation process cannot begin until the Ministry has reviewed and approved the name request.
Let's Incorporate your Saskatchewan business!!
Take 3 to 5 minutes to provide the details to incorporate your business, use any major credit card, and start hearing from us in minutes!
To start a Named or Numbered Saskatchewan Incorporation:
We have been assisting individuals with their corporate filings for over 25 years.
Should you have any questions, please feel free to reach out to our staff for additional information and assistance.
inquiries@ontariobusinesscentral.ca
Toll-Free: 1-800-280-1913
Local: 1-416-599-9009
Fax: 1-866-294-4363
Office Hours: 9:00am – 5:00pm
Monday – Friday E.S.T.
Ontario Business Central Inc. is not a law firm and cannot provide a legal opinion or advice. This information is to assist you in understanding the requirements of registration within the chosen jurisdiction. It is always recommended, when you have legal or accounting questions that you speak to a qualified professional.