How Do I Come Up With a Great Name For My Business?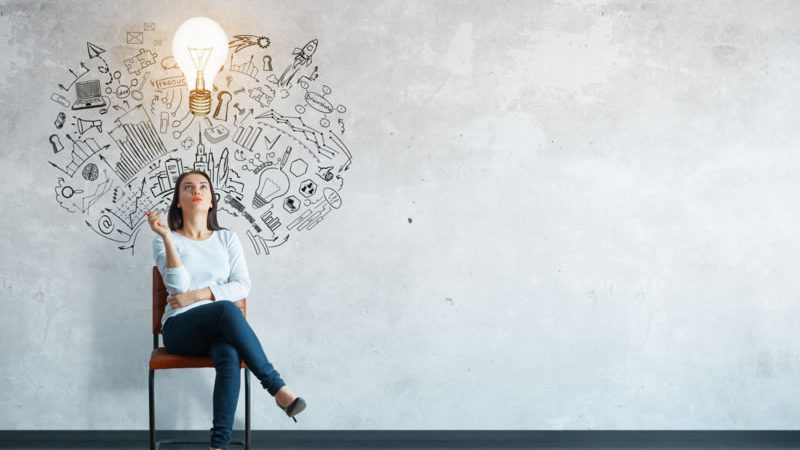 Finding a business name comes with its challenges but also provides the opportunity for creativity and fun. Overall, brainstorm to find a business name is unique, catchy and easily understood by potential customers. We so often have people come to us with generic names such as A & A or AKT. A business name this general makes it very difficult for promotion and reduces the ability to grab your customer's attention as it doesn't necessarily differentiate your business or let customers know what you offer specifically. You want to have clients view your business name versus someone else's and to push further into getting a sale.
With every day that passes, social media becomes increasingly important and standing out from the crowd becomes more vital. Give your business an advantage from the start, with a unique name that grabs attention.
Make a list of business names you like, then take a few minutes and search the business name in Google to see if any similarly named businesses pop up. Most businesses have a web presence and by searching the business name in Google, your list will probably shorten to a few options available to you.
There are a few other things to consider when looking at naming your business.
Is your business geographically sensitive?
If your business derives most of its revenues from your local area, it may be important to use a geographical area within the business name. An example of this may be a tow truck company. If people are looking specifically for a tow within a region, including your town or city may assist you in gaining clients from this detail within your business name.
Are you aiming for a specific segment of the population?
This may relate to specialty products or services to a specific demographic within the overall community. Examples may be items that are more relatable to men or women, age, income or interests. This is something also to consider when choosing a business name. Do you have a target market where a word or words within your business name will speak to that market?
Should you use an identifier to what product or service you are offering?
There are so many descriptive keywords that can easily assist to provide what separates your business name from others. Some are very simple for any overall business such as speedy, mobile, delicious, green, and protection as examples. It is important to use words or wording that allow your potential clients to understand your business offerings clearly.
Can I use my own personal name in business name?
Businesses owners who are in construction and related industries often use their own personal name within their business name. By doing this, it shows the potential client that you personally stand behind your workmanship. Choosing a business name with your own personal name can assist you, especially in a geographical area where your personal, and business reputation can simultaneously benefit you.
What to do now that I have a business name I want to use?
Registering a Small Business
The next step in the process is to search that business name within your jurisdiction where you wish to operate. We can assist you to do this in many Provinces across Canada. Some searches are optional, and others are mandatory.
If you are looking at registering a small business as a Sole Proprietorship, General Partnership, Partnership or Tradename, the business name does not have name protection however it is still important to search the business name within your jurisdiction of registration to view existing businesses that may be similar. Even though there is no name protection for small businesses, you will still want to ensure there are no similarly named businesses, both for uniqueness as well as for protecting your business reputation. This is the last step in checking the availability of the business name you wish to use.
| | | |
| --- | --- | --- |
| Ontario | optional business name search by completing a preliminary NUANS search | |
| Alberta | optional business name search by completing a preliminary NUANS search | |
| British Columbia | mandatory name reservation | |
| Manitoba | mandatory name reservation | |
| Saskatchewan | mandatory name availability and reservation | |
Incorporating a business
If you want to incorporate and gain name protection for your business, besides searching google, each Province or Territory has a MANDATORY business search and report within their specific jurisdiction.
| | | |
| --- | --- | --- |
| Ontario | Ontario biased NUANS report | |
| Alberta | Alberta biased NUANS report | |
| British Columbia | British Columbia Name Reservation | |
| Manitoba | Manitoba Name Reservation | |
| Saskatchewan | Saskatchewan Name Availability and Reservation | |
If you require assistance with searching a business name and confirming if that business name appears to be available within the jurisdiction you wish to operate, please feel free to reach out to us for services related to searching and gaining approval towards registration or incorporation.
inquiries@ontariobusinesscentral.ca
Toll-Free: 1-800-280-1913
Local: 1-416-599-9009
Fax: 1-866-294-4363
Office Hours: 9:00am – 5:00pm
Monday – Friday E.S.T.
Ontario Business Central Inc. is not a law firm and cannot provide a legal opinion or advice. This information is to assist you in understanding the requirements of registration within the chosen jurisdiction. It is always recommended, when you have legal or accounting questions that you speak to a qualified professional.