10 Tasks to Delegate So You Can Focus on Growing Your Business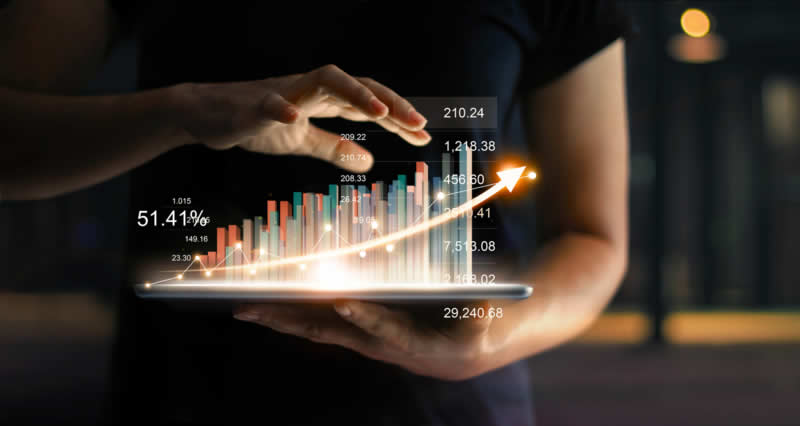 There's always something that needs to be done as an entrepreneur. Even if you're working day and night, it can sometimes be impossible to get everything done. And, if you're trying to get everything done yourself, you may be pulling your attention away from growing your business where your expertise is most utilized.
There are a number of business tasks that you can easily and cost effectively delegate to others, allowing you to stay focused on your business. You can use the tools and expertise of others to assist you in unfamiliar areas. . It can be difficult for some entrepreneurs to allow someone else to take the reins in an unfamiliar setting but remember to focus on what you do best and bring others around you who can provide support to your business in what they do best.
Start freeing up your time and focusing more attention on the parts of your business that need YOU most by delegating these 10 business tasks to people who specialize in these areas.
1. Creating Branding
The brand design is essentially going to be the face of your company and will give customers one of their first impressions of your business. A professional designer will be able to create a logo and other branding materials that will properly reflect the business persona, helping to attract the customers you're targeting. You can either find a local graphic designer to work with, or source one out on a freelancing website, such as Upwork.
2. Updating Social media
Social media platforms can be a highly effective way to grow your business and reach new customers, but it can also be extremely time consuming to keep up with. This is especially true if you have a number of accounts that you are posting to multiple times each day. Using a site like Buffer lets you manage all of your social media accounts. You can schedule posts ahead of time and analyze the performance of your posts, all in one spot. You may also want to hire and train someone to do this for you, and a social media management platform like this makes it much easier to delegate this task.
3. Registering Your Business
When you're starting your business, you may be trying to deal with a lot of things. Registering the business itself is something that can easily be delegated and Ontario Business Central can assist with completing the registration on a same-day basis. Whether you're registering a Master Business Licence or Incorporating, Ontario Business Central makes it quick and easy to complete, so you can focus on other aspects of your business.
We can assist with small business registrations in any of these Provinces: Alberta, British Columbia, Manitoba, Ontario, Saskatchewan.
4. Accounting and taxes
For some businesses, filing taxes and keeping up with accounting can get complicated. Delegating these tasks to an accountant helps ensure things are being done properly and that you're making use of potential tax advantages. Having an accountant or bookkeeper track expenses and earnings throughout the year also makes it much easier to file taxes when the time comes to do so. All you will have to do is give them all of your receipts so they can track these expenses on your behalf.
5. Blog Writing
Another task that can be delegated to a professional is blog writing or the creation of any other written content. It's actually quite common to have a ghostwriter create content for your business because it allows you to spend more time on the business end of things. Writing can be time consuming, and if you aren't good at putting your thoughts into words effectively, you may be wasting your time and even doing a disservice to your business. Having an experienced writer create content means you'll have professional sounding content for your business. Upwork is also a great resource for finding content writers for your blogs.
6. Managing your shop
You can't do everything yourself so, when it comes to shop management, it's important to hire competent and trustworthy people that you can delegate daily tasks to. There are a number of tasks that may need to be done regularly, from answering phones to fulfilling shipments and serving customers that walk through the doors. Having a staff to assist with this prevents you from burning yourself out and allows you to have time away from work.
7. Reading and Replying to Emails
If you do a lot of email correspondence, opening your inbox each morning may be an overwhelming endeavor. Spending hours each day reading through emails can be draining, and you could be spending your time on other things. There may be an opportunity to have a virtual assistant sort through your emails first, making it easier to categorize them by subject and also by urgency.
8. Designing and Maintaining a Website
Having an online presence is essential for businesses these days. Creating and maintaining your website is an important component for any business to grow and expand their customer base. But, it's not enough to just have a website; it should be professional looking, easy to navigate and updated regularly. Hiring a professional takes the stress of completing this huge job away, and there are plenty of online resources you can outsource your work to.
9. Getting Dinner on the Table
Even though it's not directly related to your business, you're going to have to shop for and prepare meals for you and your family daily. When your time is limited, you have to find ways to make tasks easier to complete. Resources like Hello Fresh will ship out easy to prepare recipes weekly, along with all of the fresh ingredients you need to make each. Although the costs will be higher in comparison to doing your own shopping at the grocery store, the time saved and convenience may be worth that added cost.
10. Keeping up with Housework
While you are focused on building your business, the things that need to get done at home may start building up and becoming difficult to manage. Hiring someone to regularly take care of these things, whether it's a weekly laundry service or a housekeeper to come in to give your home a deep clean lets you stop worrying about what's waiting for you at home and instead allows you to focus on building your business.
Delegate the registration of your business to Ontario Business Central, and we will complete your registration as quickly as the same day. We can assist with small business registrations in any of these Provinces:
SMALL BUSINESSES
If you're interested in Incorporating, you can do so through the links below:
INCORPORATIONS
BRITISH COLUMBIA INCORPORATION
Should you have any questions, please feel free to reach out to our staff for additional information and assistance.
inquiries@ontariobusinesscentral.ca
Toll-Free: 1-800-280-1913
Local: 1-416-599-9009
Fax: 1-866-294-4363
Office Hours: 9:00am – 5:00pm
Monday – Friday E.S.T.
Ontario Business Central Inc. is not a law firm and cannot provide a legal opinion or advice. This information is to assist you in understanding the requirements of registration within the chosen jurisdiction. It is always recommended, when you have legal or accounting questions that you speak to a qualified professional.