Access Vital Support For Your Business During Covid 19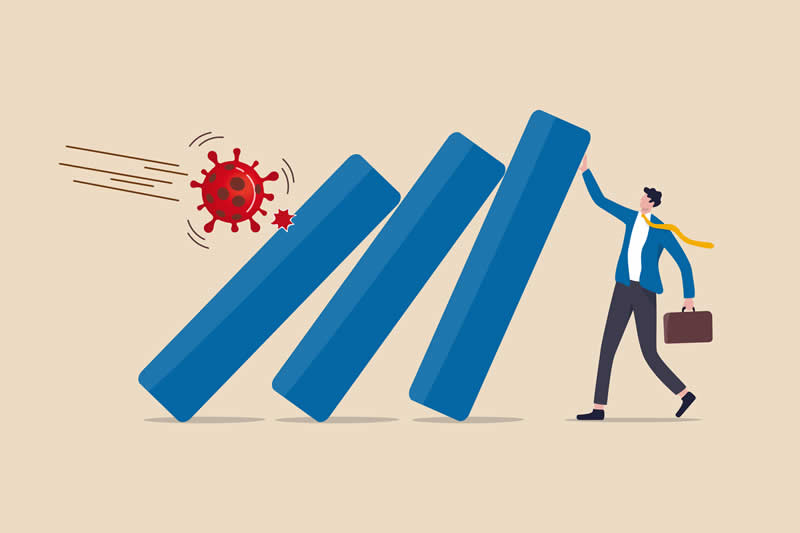 Support for businesses has arrived, and both the Federal and Provincial governments have stepped and committed to much needed assistance. If you have a registered business or corporation and qualify for this support to keep your business operations running, you may be asked to show proof of registration with your application for assistance.
What support has the government offered?

During this difficult and unpredictable time, the Government of Canada and Ontario have put together a number of relief measures to help small business owners and individuals cope with the effects of the Covid19 outbreak and the potential drop in business activity.
If you, your employees or your business qualify for these supports, they can be a great assistance in navigating through this time. Here are just a few of the relief measures you may be able to access, along with links for additional information about each:
If you are having trouble locating a copy of your business registration or Articles of Incorporation, Ontario Business Central can help with obtaining a copy of these documents, so you are able to complete your application and continue to conduct business.
How do I get a copy of my Master Business Licence?
If you require a copy of your existing business licence in order to access support for your business, you can order a Document Replica and have it sent to you within a few hours. Although this does not look exactly like your original Master Business Licence, it is the Ministry provided replacement and contains all of the information on file for your registered business.
Registered businesses in Ontario are provided with a Master Business Licence, which is valid for 5 years and allows you to conduct business using the name registered. Every 5 years, you are required to renew your licence to keep it active. A new copy of your business registration is provided with your renewal.
If your business is coming up for renewal within the next 12 months, perhaps completing the renewal and obtaining a copy of the new registration is a more beneficial option than just ordering a copy of a registration soon to expire.
If you have misplaced your original document and your licence is within a year of needing renewal, you can simply renew your Master Business Licence and receive an updated copy by email within 3-5 business days. Changes to your business information, including physical location, mailing address and business activity can be done at the same time.
Get a copy of your Master Business Licence using the links below:
Renew your Master Business Licence
How can I get a copy of my Articles of Incorporation?
If your business is incorporated, you would have received a copy of your Articles of Incorporation when you registered. Over time, you may have lost or misplaced these original documents filed. The Articles of Incorporation don't change, no matter what changes happen to the details of your corporation, and the Ministry keeps these original documents on file.
Getting a copy of your original Articles of Incorporation is simple, by requesting Ontario Business Central to obtain this from the Ministry and send them to you by email. These original documents can take up to 10 business days to retrieve, depending on the age of the corporation and how far back in the archives the Ministry agents have to go.
If you need documentation quicker to complete the request for government assistance, you may want to see if a Profile Report would be acceptable. A Profile Report can be obtained within a few hours and sent by email. This document shows all of the current information on file for a corporation, including the corporate address, directors on file and the status of the corporation.
Get a copy of your corporation documents using the links below:
Order a copy of Articles of Incorporation
Ontario Business Central is committed to assisting entrepreneurs throughout this difficult time. If you qualify for any of the government relief measures, and have questions or would like additional information about how you can obtain a copy of your business registration or corporate documents, please feel free to reach out to our staff for additional information and assistance.
inquiries@ontariobusinesscentral.ca
Toll-Free: 1-800-280-1913
Local: 1-416-599-9009
Fax: 1-866-294-4363
Office Hours: 9:00am – 5:00pm
Monday – Friday E.S.T.
Ontario Business Central Inc. is not a law firm and cannot provide a legal opinion or advice. This information is to assist you in understanding the requirements of registration within the chosen jurisdiction. It is always recommended, when you have legal or accounting questions that you speak to a qualified professional.