12 Amazing Apps for Your Business!!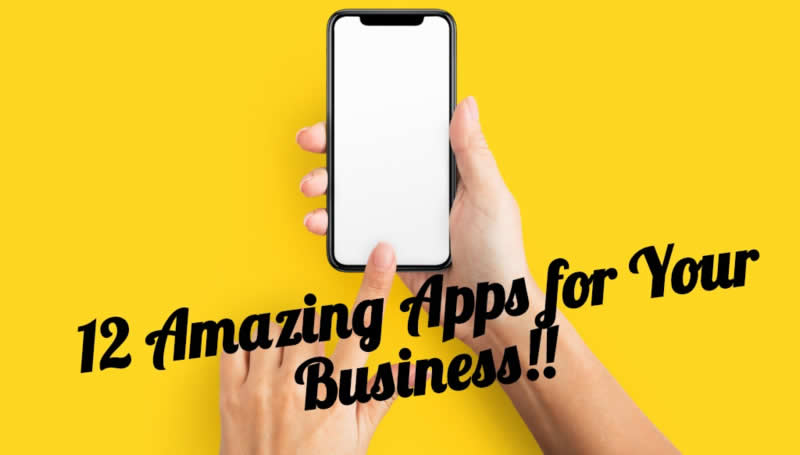 In Canada, almost one third of our economy is generated by small to medium size businesses just like yours. We have searched to find a great number of useful apps available to you as a business owner to make your day faster and easier on the go.
When productivity is key, these apps will help with efficiency, organization, and allow you to bring your team together seamlessly.
This app is very easy to use and allows you to plan your meetings, organize your day and reminds you of upcoming events. If you also have gmail, this app automatically syncs any booked appointments in real time directly to your phone.

This is a great app to have, if your thoughts are constantly in motion. When something pops in your head whether a new idea, a task you need to complete and so many other items, this is a quick and easy way for you to keep track of ideas, notes, photos, images, web pages and audio into one easy source. You are able to write, share and sync across all your devices. Having access to what matters when you need it and being able to share those ideas and images with whatever and whoever you want.
Nextiva

The Nextiva app allows you to communicate with employees, suppliers and clients by instant messages and allows you to do voice/video calls with your customers from anywhere. It has access to your business phone account information and can easily be retrieved and updated on the go.

If you or your employees are driving a lot for your business, this app keeps track of your mileage and is approved by CRA. If there is ever a dispute with Canada Revenue Agency as to your listed expenses for travel, this app should assist you in recorded expense for travelling by vehicle.
Logo Maker

Bring some creativity to your work day on the fly. Part of branding is having a logo that highlights your business. With this app you are able to create amazing logos, icons, symbols and posters easily without spending a lot of time. The app has many usable templates available that can be changed along with over 1000 different fonts so you can try multiple variations of a look you want to achieve.
Quickbooks is an accounting management software and app that allows an entrepreneur to easily set up invoicing and expenses including taking photos of your receipts capturing everything you are spending for your business each and every day. You can also keep track of payments and record sales, as well as send out invoices and estimates to your clients on the go.
This app is incredible for email marketing. You can create and send email campaigns to people, keep track of data from your dashboard and manage your list to grow your audience. There are templates available to create amazing campaigns on the app itself.
Salesforce is the most recognized and one of the best CRM apps available. This app allows you to take care of your customer relation management on the go. The app also assists you to gain customer retention, marketing campaigns and even an app builder for your business.
This app allows you to create presentations and work with your team on the go, creating and editing presentations with ease. Your files are automatically stored on OneDrive for enhanced security and accessibility.
Google Docs

This is an incredible app that allows you to write content and share with others. If you are doing content writing for your website or blog posts, this app allows you to create your document, share and edit within a team in real time.
Canada Business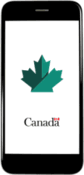 We all have to deal with Canada Revenue Agency as business owners. CRA as of June 2019 added the ability for entrepreneurs to connect to many of their services through the newly launched app Canada Business App.
You can be sitting at a coffee shop and tapping into all kinds of government information and services related to your start up, growing business, and emerging markets in Canada
Business Inc. 3D: Realistic Startup Simulator Game

You may laugh that I included a game in the list of 12 apps for business owners but this is a great little game that makes you think strategically where you make decisions that shows whether the business is growing and healthy or where poor decision can actually lead to bankruptcy.
Our team at Ontario Business Central works diligently to provide the best service, whether you are a startup looking to either incorporate or register your business, or an established entrepreneur looking to make changes to your existing business, including address changes, adding or removing ownership, searching a business name and so much more. We have been assisting entrepreneurs since 1992 to start their businesses. Our mission is to provide as many tools and resources to you, the entrepreneur to make it happen!!!!
Check out other blogs we have created to give you the tools and resources to start and grow your business
We have been assisting those individuals in Ontario to incorporate for over 25 years.
If you have any questions, please feel free to reach out and speak to one of our dedicated staff who are always eager to assist new business owners.
Should you have any questions, please feel free to reach out to our staff for additional information and assistance.
inquiries@ontariobusinesscentral.ca
Toll-Free: 1-800-280-1913
Local: 1-416-599-9009
Fax: 1-866-294-4363
Office Hours: 9:00am – 5:00pm
Monday – Friday E.S.T.
Ontario Business Central Inc. is not a law firm and cannot provide a legal opinion or advice. This information is to assist you in understanding the requirements of registration within the chosen jurisdiction. It is always recommended, when you have legal or accounting questions that you speak to a qualified professional.