Mortgage Fraud: are you at risk?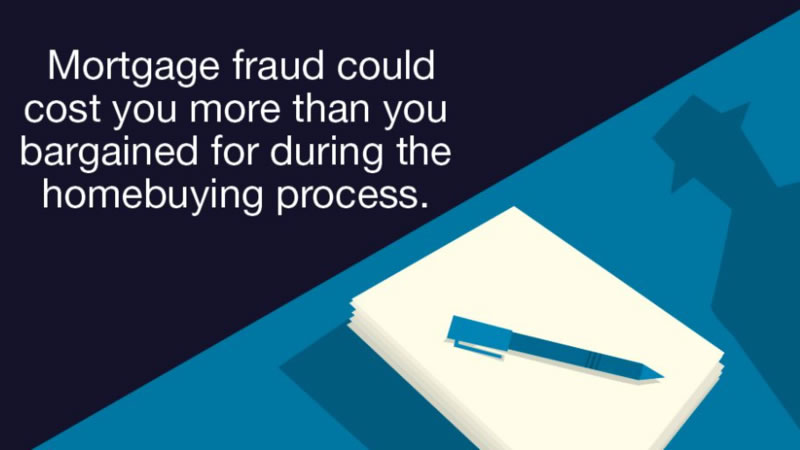 Rising interest rates and the new federal government "stress test" are making it harder for Canadians to save enough for a down payment or qualify for a mortgage compared to last year. As a result mortgage fraud may be on the rise. A recent Equifax Canada study found that the incidence of mortgage fraud has risen 52 per cent since 2013, and that 67 per cent of all fraudulent mortgage applications in Canada originate in Ontario. And homebuyers aren't the only ones who commit mortgage fraud. Professionals in the home buying process can profit by taking advantage of anxious buyers.
Mortgage fraud has many different faces, but generally it occurs when someone, such as a homebuyer, a mortgage broker, a real estate agent or a lawyer, misrepresents, intentionally withholds facts, lies or exaggerates information to obtain a mortgage that would not have been granted if information had been accurate.
Self-employed, independent contractors, business-for-self, part-time and temporary workers are at greater risk of mortgage fraud.
That's because it is often more difficult for them to prove their income, employment status and employment length, as they may not have access to the traditional proof of income documents such as pay stubs and a letter of employment typically provided by an employer. Independent contractors, business-for-self and self-employed workers particularly, have more difficulty showing the viability and stability of their income source from the past two years. In cases where these workers are not able to provide satisfactory income proof, the impulse to fake or falsify these documents, either themselves or alongside a home buying professional, might lead to trouble.
Protect Yourself
Self-employed, independent contractors, business-for-self, part-time and temporary workers can take steps to protect themselves and ensure they get off to the right start in their new home:
Familiarize yourself with the mortgage application process, so you know what to expect.
Be sure to shop around for a mortgage, so you find the most suitable mortgage option for your needs and lifestyle.
Consider using a licensed mortgage professional to help you understand your mortgage options.
Make sure you complete the mortgage application carefully and check that all the information is correct.
Get everything in writing and get copies of all signed documents.
Don't submit fake paperwork to get approved for a loan, even if a home buying professional completes the paperwork.
Don't trust a verbal offer for a loan, with no documents to back it up.
Beware of being offered money to choose a certain lender or broker.
Don't pay cash for anything in the home buying process. All payments should be by cheque or other payment method that isn't cash.
Make sure you receive a lender-stamped commitment letter that has the lender's logo and explains the conditions of the mortgage, and that you've complied with all conditions such as getting a home appraisal at least two weeks before closing.
Don't allow anyone to pressure you to sign a mortgage contract before the 48-hour "cooling off" period. You may choose to waive the "cooling off" period if there is less than 48 hours available.
Ignore "too good to be true" offers – promises that you can get a bigger loan or a low interest rate, especially if you've already been declined by other lenders.
Get an independent lawyer to review everything.
Be aware of the consequences
If you commit mortgage fraud, there may be serious consequences. If you're caught before the mortgage loan is advanced:
you may have already left your former home, and now you don't have a home to move into.
the lender could cancel the loan, which could cause the seller to sue you or you could lose your deposit.
If fraud is detected after you have the home:
the lender has the right to "call in" the loan and require you to pay the whole amount of the mortgage immediately. If you can't pay, you will lose the home through foreclosure or power of sale.
your credit score will be damaged, making it very difficult for you to get a mortgage or other loan in the future.
How to report possible mortgage fraud
If you suspect fraudulent mortgage activity, first report it to your local police or the Canadian Anti-Fraud Centre. If you wish to remain anonymous, you can submit a tip to Crime Stoppers.
You can also report suspected mortgage fraud to FSCO. To learn more about mortgage fraud and how to report it, visit www.fsco.gov.on.ca/mortgage-fraud.
Equifax Canada, January 2017. Mortgage Fraud on the Rise; 13% of Canadians Say 'a Little White Lie' is Okay to Get the House You Want. https://www.consumer.equifax.ca/about-equifax/press-releases/
If you have any questions, please feel free to reach out and speak to one of our dedicated staff who are always eager to assist new business owners.
inquiries@ontariobusinesscentral.ca
Toll-Free: 1-800-280-1913
Local: 1-416-599-9009
Fax: 1-866-294-4363
Office Hours: 9:00am – 5:00pm
Monday – Friday E.S.T.
Ontario Business Central Inc. is not a law firm and cannot provide a legal opinion or advice. This information is to assist you in understanding the requirements of registration within the chosen jurisdiction. It is always recommended, when you have legal or accounting questions that you speak to a qualified professional.