Du fait de la hausse des taux d'intérêt et des nouvelles simulations de crise imposées par le gouvernement fédéral, il est plus difficile pour les Canadiens et Canadiennes, par rapport à l'an dernier, d'économiser pour constituer un paiement initial ou d'être admissibles à un emprunt hypothécaire. Cela pourrait stimuler la fraude hypothécaire. Une récente étude d'Equifax Canada révèle que le nombre de fraudes hypothécaires a augmenté de 52 p. 100 depuis 2013, et que 67 p. 100 du total des demandes d'hypothèques frauduleuses au Canada provenaient de l'Ontario. De plus, les acheteurs ne sont pas les seuls à commettre des fraudes relatives aux hypothèques. Les professionnels qui interviennent dans le processus d'achat résidentiel peuvent profiter de l'anxiété des acheteurs.
La fraude hypothécaire peut revêtir de nombreux aspects, mais se produit généralement lorsqu'une personne (p. ex., acheteur, courtier en hypothèques, agent immobilier ou avocat) fait une fausse déclaration, omet volontairement de présenter des faits, ment ou exagère des éléments d'information pour obtenir un prêt hypothécaire qui n'aurait pas été accordé si l'information présentée avait été exacte.
Les travailleurs autonomes, les entrepreneurs indépendants, les propriétaires-exploitants de très petites entreprises ainsi que les travailleurs à temps partiel et temporaires sont plus exposés au risque de fraude hypothécaire.
En effet, il est plus difficile à ces catégories professionnelles de prouver leur revenu, leur situation d'emploi et la durée de leur emploi, car ils n'ont pas toujours accès aux documents servant habituellement à prouver le revenu, comme les bulletins de paie et les lettres d'emploi généralement fournis par l'employeur. En particulier, les travailleurs autonomes, les propriétaires-exploitants de très petites entreprises et les entrepreneurs indépendants ont plus de mal à démontrer la viabilité et la stabilité de leur source de revenu au cours des deux années passées. Lorsque ces travailleurs ne peuvent pas fournir de preuve convaincante de leur revenu, ils pourraient avoir tendance à enfreindre la loi en falsifiant des documents ou en présentant des faux (qu'ils le fassent eux-mêmes ou appuyés par un professionnel de l'immobilier).
Protégez-vous
Les travailleurs autonomes, les entrepreneurs indépendants, les propriétaires-exploitants de très petites entreprises ainsi que les travailleurs à temps partiel et temporaires peuvent prendre des mesures pour se protéger et s'assurer de prendre un bon départ dans leur nouvelle résidence :
Renseignez-vous sur le processus de demande de prêt hypothécaire, pour savoir à quoi vous attendre.
Veillez à bien comparer les prêts hypothécaires afin de trouver l'option convenant le mieux à vos besoins et votre mode de vie.
Envisagez de recourir à un courtier hypothécaire agréé pour l'achat de votre maison – il vous aidera à comprendre les options qui s'offrent à vous pour votre emprunt hypothécaire.
Veillez à remplir la demande d'hypothèque avec soin et vérifiez l'exactitude de tous les renseignements fournis.
Veillez à établir toutes les modalités par écrit et obtenez des copies de tous les documents signés.
Ne présentez pas de faux documents pour obtenir l'approbation d'un prêt, même si c'est un professionnel de l'achat de maison qui remplit les documents.
Ne vous fiez pas à une offre de prêt faite oralement, sans document à l'appui.
Méfiez-vous si l'on vous propose de l'argent en contrepartie du choix d'un prêteur ou d'un courtier.
Ne versez pas d'argent liquide pendant le processus d'achat résidentiel. Tous les paiements devraient être faits par chèque ou par un mode de paiement autre que l'argent liquide.
Assurez-vous d'avoir reçu une lettre d'engagement estampillée par le prêteur qui porte son logo et qui explique les conditions de l'hypothèque, et de satisfaire toutes les conditions (p. ex., l'obtention d'une évaluation immobilière) au moins deux semaines avant la clôture.
Ne laissez personne exercer des pressions sur vous pour que vous signiez un contrat d'hypothèque avant l'expiration de la période de réflexion de 48 heures. Vous pouvez choisir de renoncer à cette période de réflexion s'il reste moins de 48 heures.
Ne tenez pas compte des offres « trop belles pour être vraies » – et des promesses d'obtenir un prêt plus important ou un taux d'intérêt plus bas, en particulier si d'autres prêteurs ont déjà rejeté votre demande.
Demandez à un avocat indépendant de tout passer en revue.
Soyez conscient des conséquences
Si vous commettez une fraude relative à une hypothèque, les conséquences pourraient être graves. Si la fraude est découverte avant le versement des fonds visés par l'hypothèque :
il est possible que vous ayez déjà quitté votre ancienne résidence et que vous n'ayez plus de résidence où vous installer;
le prêteur pourrait annuler le prêt, ce qui pourrait inciter le vendeur à vous poursuivre en justice ou vous faire perdre votre dépôt.
Si la fraude est découverte après que vous ayez acquis la résidence :
le prêteur a le droit de demander l'annulation du prêt et d'exiger que vous lui remboursiez immédiatement la totalité du montant du prêt. Faute de pouvoir payer, vous pourriez perdre la résidence en raison du déclenchement d'une saisie ou du pouvoir de vente;
votre cote de crédit sera abaissée, et vous aurez beaucoup de mal à obtenir une hypothèque ou un autre prêt à l'avenir.
Voie à suivre pour signaler une fraude hypothécaire possible
Si vous pensez qu'une activité hypothécaire pourrait être de nature frauduleuse, veuillez d'abord le signaler à la police de votre localité ou au Centre antifraude du Canada. Si vous souhaitez rester anonyme, vous pouvez faire un signalement à Échec au crime.
Vous pouvez aussi faire part de vos soupçons de fraude hypothécaire à la CSFO. Pour en savoir plus sur la fraude hypothécaire et la voie à suivre pour la signaler, veuillez lire la page www.fsco.gov.on.ca/fr/mortgage/pages/mortgage-fraud.aspx.
Equifax Canada, janvier 2017. La fraude hypothécaire est en hausse – 13 % des Canadiens et des Canadiennes disent que raconter un pieux mensonge est normal afin d'obtenir la maison qu'ils désirent. https://www.consumer.equifax.ca/au-sujet-d-equifax/bulletins-de-presse/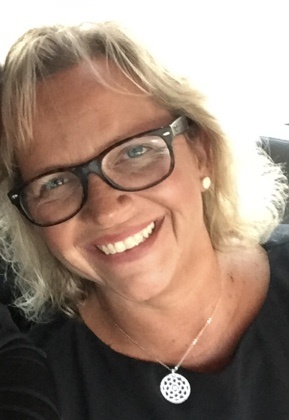 Laura Harvey is an entrepreneur herself as the owner of Ontario Business Central Inc. Her passion has always been about supporting the entrepreneurial spirit and advancement within Canada.
Laura authors in-depth blogs for Ontario Business Central assisting entrepreneurs and business owners to start, manage and grow their businesses. She has almost 30 years of expertise as a corporate specialist and 25 years of being an entrepreneur. Laura has the unique position of supporting a community that she also belongs to. She walks the walk right along with you.
You can find Laura on Linkedin and Twitter.
https://twitter.com/OntarioBC
https://www.linkedin.com/in/laura-harvey-362b2740/