Business Strategies To Look Out For In 2016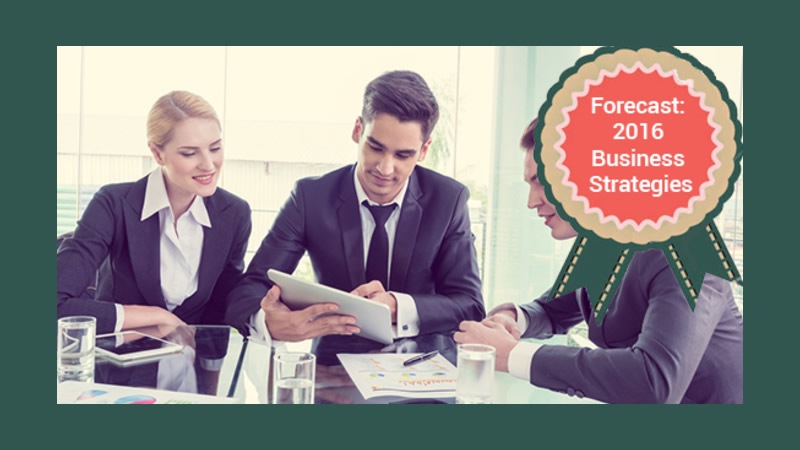 With the new year quickly approaching, it's time to think about what you'll do to improve your business. A new year means new beginnings and new innovations. With that in mind, let's take a look at some of the exciting business strategies in the forecast for 2016!
Plan Your Time
Maximizing your time is a great practice to take forward into the new year. By starting to plan ahead for 2016 now, you can make sure you hit the ground running as soon as January starts.
In order to make the most of your time, try to compartmentalize. Keeping a list of things you need to finish by the end of day or week is a great way of tying up loose ends. You want to make sure you don't start a new project before one is finished. By creating a productivity schedule for yourself and your team, you can cut back on wasted time, and boost efficiency!
Enhance Your Online Presence
Establishing an online presence is absolutely essential to business growth. More people shop online than ever, so if you are selling products, now is a good time to put work into your retail store. Make it as user-friendly as possible, and consider adding web-only sales and offers to draw in more business.
If you don't have a store, it's still important to maintain your web presence. Social media is a great way to engage with the public and with consumers, but you should always drive people back to your website.
Speaking of your website, take a good look at it. Having a high-functioning, user-friendly, and aesthetically pleasing website is so important in today's tech-obsessed society. If you feel you don't have the skills to create the website you want, consider hiring a web design company to do so. Don't underestimate the value of a great website.
Market Strategically
Take stock of how you've been marketing your business in the past year. What are your strategy's strengths and weaknesses? You need to be constantly marketing in order to generate business, and there are always new and innovative ways to get the word out. Explore what the world of technology has to offer, for instance, see what apps are out there and how you might be able to use them to market your business.
Part of the challenge and excitement of owning a business is staying on top of an ever-changing market. The best thing you can do for your business is to stay informed and on top of current business and technology trends. Who knows, maybe you can be the next big trendsetter!