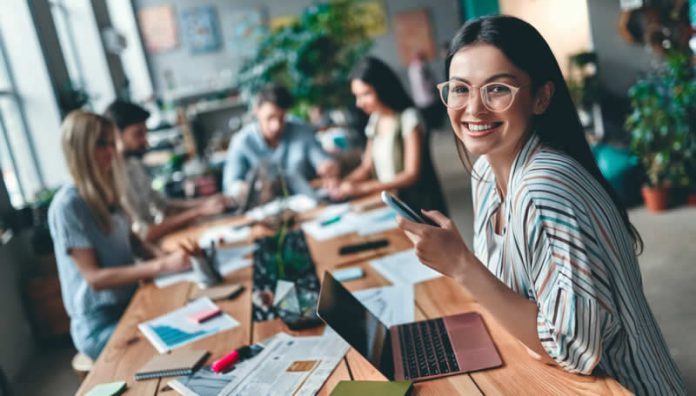 If you currently have a Master Business Licence in Ontario as a Sole Proprietorship, General Partnership or Trade name and are looking for the number attached to that business registration, we can help you find it easily and quickly.
The Ontario business number or business identification number is located within your Master Business Licence and is a 9 digit number.
Listed below is an example of a Master Business Licence for your review.  The BIN number or Business Identification number is located below the double bar beside the business name registration.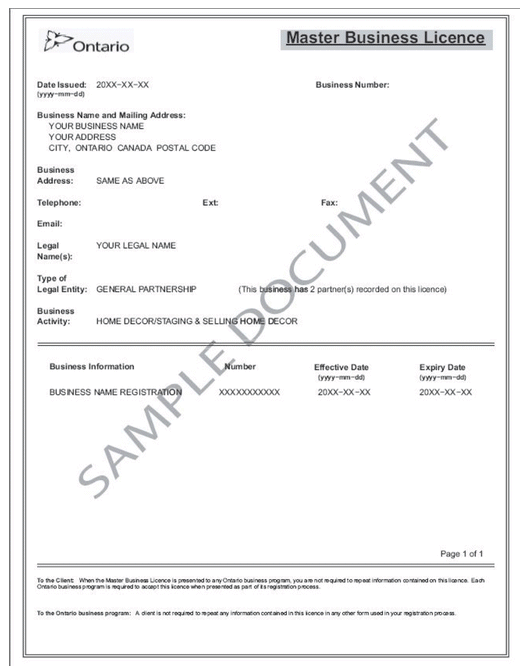 If you do not have a copy of your Master Business Licence and only require the business identification number, we can search your existing business by name to obtain and send you the number by email.
Here is the link to request your business number
Simply scroll down to the second half of the landing page and fill in the single request under Existing Business Search. Provide the name of the business and the jurisdiction (Ontario) along with your email address and details.  We will search for your current Master Business Licence by name and email you a copy of the 9 digit number associated with your current registration.
If you need more details of your registration, where you require a copy of your Master Business Licence, we can provide this to you as well.  This search would provide you with a replacement document of your original registration.
Provide the name of the business, and select DOCUMENT REPLICA from options listed.  The request is closer to the bottom of the page.
https://www.ontariobusinesscentral.ca/forms/corporate-search.php
By ordering this request, you will have replacement copy of your current registration with all of the details of your registration including the business name, business address, your name, your address, business activity and the BIN number.
The RESULTS will be emailed to you on a same day basis Monday through Friday, when ordered prior to 3:00 pm.  
If you are looking to either set up a tax number or for information related to your existing tax number, it is best to reach out to Revenue Canada to obtain tax number information.  When you register a Master Business Licence, there is no automatic tax account set up like there is when you incorporate. If you wish to apply for HST and/or Payroll, you may use the link below.
https://canadabusiness.ca/programs/business-number-bn-1/
If you would prefer, we can assist you to set up your HST and/or payroll accounts as well. Just reach out to our office and provide the details and we will process on your behalf.
Please feel free to reach out to our staff for any clarification or assistance you may require.
[email protected]
Toll-Free: 1-877-306-9458
Local: 1-416-599-9009
Fax: 1-866-294-4363
Office Hours: 9:00am – 5:00pm
Monday – Friday E.S.T.
Ontario Business Central Inc. is not a law firm and cannot provide a legal opinion or advice. This information is to assist you in understanding the requirements of registration within the chosen jurisdiction. It is always recommended, when you have legal or accounting questions that you speak to a qualified professional.

Laura Harvey is an entrepreneur herself as the owner of Ontario Business Central Inc. Her passion has always been about supporting the entrepreneurial spirit and advancement within Canada.
Laura authors in-depth blogs for Ontario Business Central assisting entrepreneurs and business owners to start, manage and grow their businesses. She has almost 30 years of expertise as a corporate specialist and 25 years of being an entrepreneur. Laura has the unique position of supporting a community that she also belongs to. She walks the walk right along with you.
You can find Laura on Linkedin and Twitter.
https://twitter.com/ONTBUSCEN
https://www.linkedin.com/in/laura-harvey-362b2740/